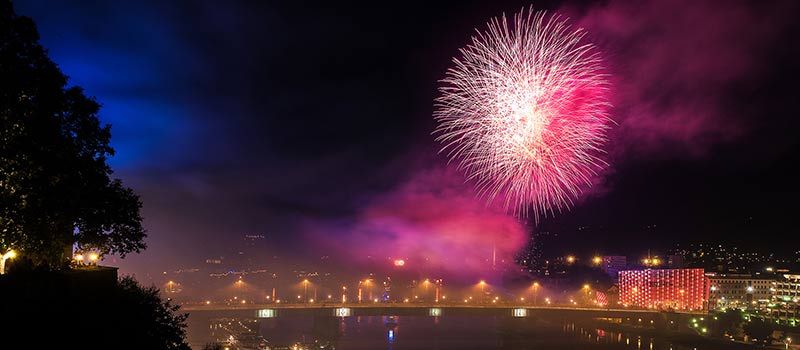 I'll probably never jump off a bridge, but when all the cool kids are doing something it's usually worth at least considering. That said, after thoroughly enjoying many of the Year in Review posts that are circulating around the WordPress ecosphere, we decided to whip one up ourselves. This year has been a wild ride for Beaver Builder. We launched in April of 2014, so we're still a very young product…
The Preface
Beaver Builder is a classic case of "scratching our own itch." Like many web agencies, over the last several years WordPress has become our goto for just about everything. One of our services was a budget-website/template service. We would select a handful of themes to present to our clients and let them choose their favorite one. Custom designs take a lot of time. Utilizing an existing theme enabled us to focus on the build and the marketing, and churn out quality websites with a lower price tag.
This approach worked pretty well, but it wasn't perfect. First, we were always on the learning curve of a new theme. Just like people, many gorgeous WordPress templates are a real mess on the inside! Spaghetti code, bad practices, confusing structure, overwhelming theme options, etc., etc. The speed at which we could finish a site was largely dependent on the usability of the theme our client chose. This inconsistency was frustrating. We always wished we had a single template/framework, that we knew inside and out, that was flexible enough to recreate the en vogue designs our clients wanted.
The Idea
We had two clients that really helped us realize the niche that Beaver Builder fills. One was a project for a larger company that wanted a completely custom website. They also wanted complete control over editing all of the text and images on every page. The second client was a gentleman who wanted a website, again, where he could edit everything himself. He didn't mind investing up front, but he had no desire to continually pay someone for edits and changes. For client 1, we opted to use Advanced Custom Fields and custom page templates to build out the site. For client 2 (on his suggestion), we used SiteOrigin's page builder plugin. Like many developers, we had always scoffed at page builders. We liked writing nice, clean markup. It's fun and we're good at it! But, using these two tools really opened our eyes to HUGE time-saving benefits of delivering an editable site.
Like many web agencies, a lot of mornings were spent emailing with past clients about small edits and updates. A date or heading needed to be changed, or an image needed to be swapped. Generally for these types of edits, more time is spent communicating than billable time doing the actual work. Neither of the two clients mentioned earlier came back with update requests and it was downright brilliant! The only downside was that neither ACF or the page builder plugin were particularly user friendly. Client's 1 & 2 came back with questions on how to use their respective editing tools.
So, we started researching other page builders, looking for one that was efficient, worked on the front end, and was easy to use. Guess what, we couldn't find one. In classic developer fashion, Justin (our lead dev), started pounding away at his own page builder in the evening time. It started as a framework theme with an integrated builder. But the more we worked on it, the more we realized it made sense to separate the two.
Skip ahead a few months and the FastLine Page Builder was born! We spent a lot of time building this tool, and we figured it could benefit other people as well, so we decided to try to sell it. We built a marketing page, agreed that most premium plugins/themes cost around $50-60 dollars (so ours should too), and there it was. We entered the premium plugin world.
We were familiar with the term GPL, but that was about it. We genuinely worried that if we didn't copyright our code, a competitor could take it and put us out of business before we even got started. Particularly, the story of WPMU Dev and Joost de Valk's WordPress SEO plugin made us nervous. What could we even do if one of the big boys decided to rip off our code? At the time, not adopting a GPL license seemed like the best choice.
After months of working on this project during off-hours, we anxiously awaited the money to start flowing in. Guess what, it didn't. We had a small trickle of sales and, frankly, it was pretty discouraging.
The Name
Luckily for us though, one of our first customers was a "marketing guy." He not-so-subtly told us that we had an amazing product, but our marketing sucked. He gave us some great free advice. We took it and it worked! So, we decided to bring him on as a contractor/consultant. On his suggestion, we doubled our prices, split our offering into different packages, and completely rebranded our product. He suggested that our name at the time, FastLine Page Builder, didn't mean anything and that it was kinda "lame."
Here's another familiar story: we needed a name. Gosh, it's hard to name a product. We spent weeks coming up with ideas. Everything depends on the name, and EVERY good name is seemingly taken (especially when you're talking about getting the .com without paying a mint). We struggled with this for several weeks.
After much frustration, and in an attempt to get the guys to crack a smile, I started thinking about animals that build stuff. Bees build hives. Spiders build webs. Yeah, okay that's a start. Beavers build dams… beaver build… it alliterates well.. I perked up and jokingly said, "how about Beaver Builder?" We laughed, "hahaha." It's funny, but no one will take us seriously with a name like that. But, like school girls, we couldn't stop giggling about it. It was so fun and memorable. Luckily, compared to a suit-and-tie corporate culture, the WordPress culture is pretty casual and playful. After a bit of debate, we decided to try and pull it off!
GPL or Bust
I grew up in Silicon Valley and, ever since my first job at a hoity-toity Palo Alto coffee shop (i.e., startup central) when I was 14, I have always had a fascination with the startup ecosphere. One company that I followed very closely, almost from their creation, was Balsamiq. They blew up so quickly, and they were extremely transparent with the way they ran and marketed their business. This post in particular was my goto for what we needed to do to market Beaver Builder.
As suggested by Balsamiq, I wrote up a boilerplate email. I spent a half day making a list of 30-40 WordPress blogs and bloggers, then spent another day or two personalizing and sending out the emails. I spent a lot of extra time researching the people I was writing to, and ensuring that my emails were unique, complimentary, and didn't sound spammy. I figured the personal touch would in turn result in everyone responding back with their excitement about writing an article about the FastLine Page Builder. I was very wrong. No one cared.
After scratching our heads for a bit, wondering why no one wanted to write about our awesome product, this article (and particularly this comment) by Jeff Chandler started making waves. Jeff came under fire for using the popularity of WP Tavern to "force" a product called VersionPress to adopt a GPL license. This hit very close to home, and Jeff's statement forced us to completely rethink our perspective:
"The bottom line is, if you are entering the WordPress product market and don't use the GPL or a compatible license, then good luck to you because you'll need it."
We had some heated debate amongst ourselves on whether to go GPL or not. In all honesty, the team member that was originally pushing for GPL had no idea what it really meant. It just seemed like the right thing to do. But, business is business, and sometimes what seems like the right thing isn't. What we needed to do was educate ourselves on the GPL, and that's what we did. What we found is that, while sites like GPL Club and other (arguably shady) GPL marketplaces exist, the WordPress community genuinely supports each other. Take Chris Lema's recent post on the camaraderie of the WordPress community, "all our boats may rise and fall together.."
At this point, while we had been following the WordPress community for awhile, this is where we really started to understand what it is all about. We're all in this thing together. Many of us could likely be making more money working for a big "suit-and-tie" company. But, for whatever reason, the idea of making a living while contributing to an open-source project (that's mission is to Democratize Publishing) makes us feel good. Everyone gets that we wouldn't be here without each other. This is a huge, symbiotic community, and it's a really really cool thing to be a part of!
I am waxing on here, but this was a really pivotal moment for us. After our research, we we're ready to trust the community and unlock our doors. We decided to remove our copyright and adopt a GPL license. Looking back, it was a great decision. Did you hear that, Jeff!? You can go ahead and write about us now ;)!!
Later, we decided to release a free version of Beaver Builder to the WordPress repo. As Boone Gorges suggested in his Be a Volunteer, not a Martyr WordCamp SF talk, this giving back not only made us feel good; it brought us exposure and business that we otherwise never would have received. Same story with our WordPress Customizer Import/Export plugin which did get featured on the Tavern! After rebranding, tweaking our marketing strategy, and adopting a GPL license.. things really started taking off!
In Closing
There's a ton of details missing from this story, but as I sip my coffee here I realize I wrote way more than I was planning. Like everyone else, we've been struggling with how much support we can offer, whether our pricing structure provides value to our customers and whether it's sustainable, trade marking our name and logo, moving from a general partnership to an LLC, and all sorts of other technical hurdles that could justify a blog series of their own. Just today, we're trying to decide whether to "jump off the bridge" with some of the other cool kids and publish our financials. As of now, we're going to keep a few secrets ;), but that may change in the future.
As always, we cherish every opportunity to eMeet and chat with everyone, so please don't hesitate to let us know your thoughts or questions in the comments! Oh and of course, have a wonderful New Year!
Image Credit: zeitfaenger.at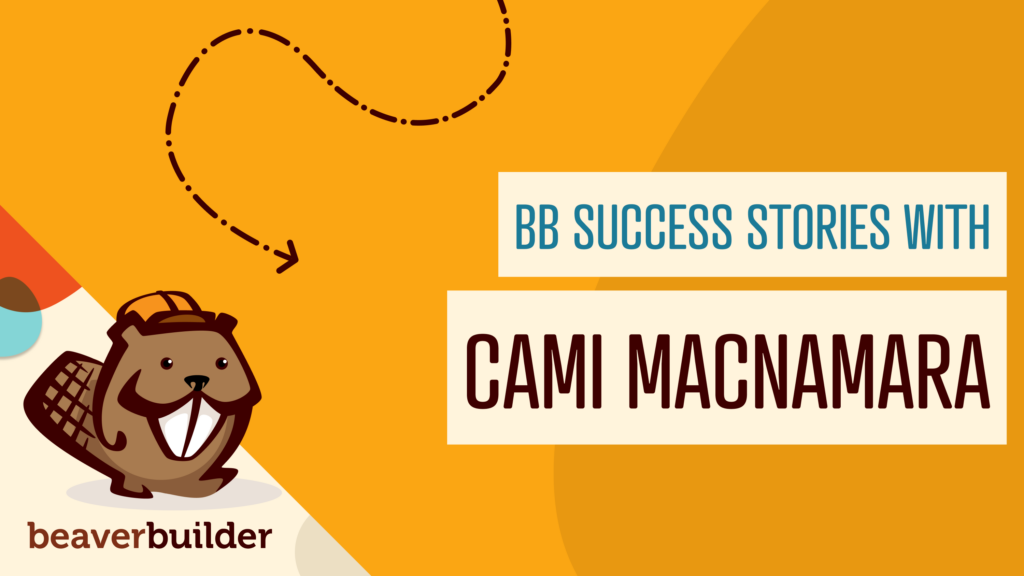 We are excited to introduce our good friend and a long-time Beaver Builder power user, Cami MacNamara. In this post,…
Join the community
We're here for you
There's a thriving community of builders and we'd love for you to join us. Come by and show off a project, network, or ask a question.