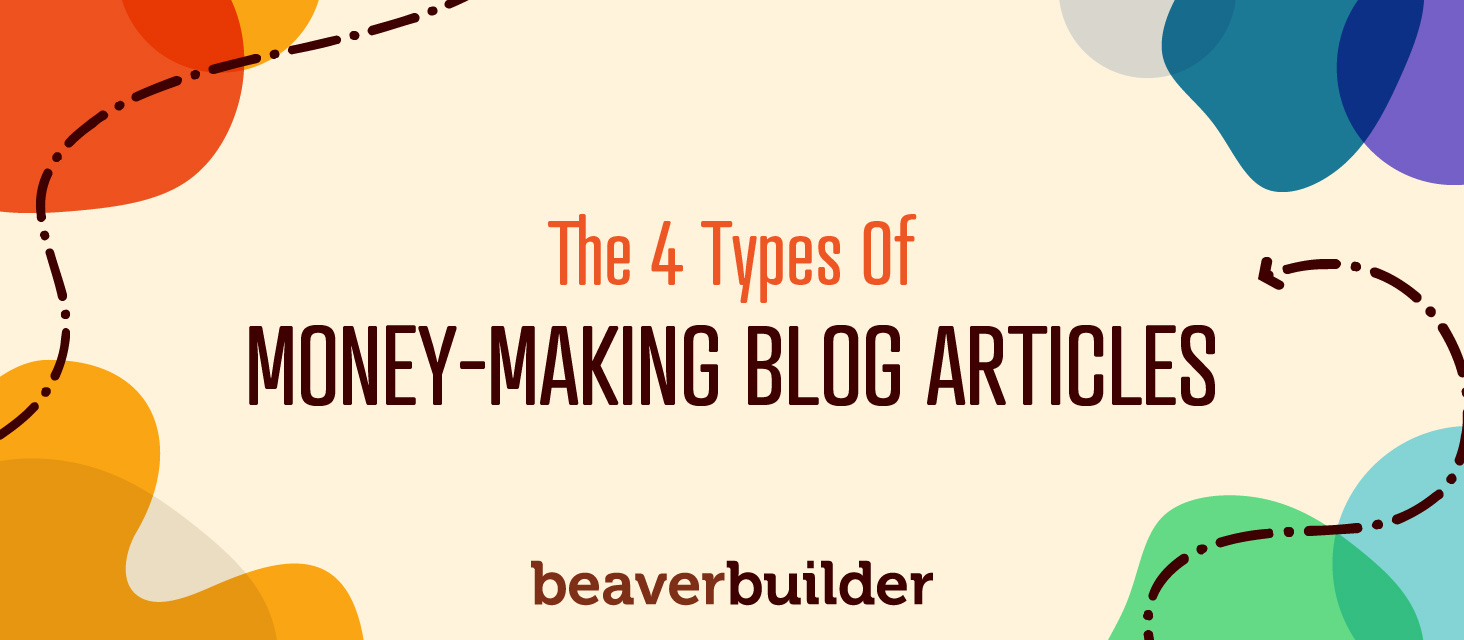 Do you know how to make money with your blog?
Unfortunately, many bloggers can't honestly answer that question with a confident and resounding, "Yes!"
There's a common misconception that if you write well, then you'll generate money with your blog. However, that's just not how it typically works! When you're trying to monetize your efforts, you will do better if you have a strategy.
The good news is that monetizing your website or blog doesn't have to be complicated. You don't even have to create your own products. You can usually generate income simply by writing about other people's products and services that you already use and love. This is called affiliate marketing.
Lots of great companies are looking to partner with bloggers for affiliate marketing campaigns. The win for these companies is the ability to attract new customers thanks to bloggers like you who promote their offers. The win for you is making a commission off of the sales that come from your website. An added bonus is that you get to help others by sharing your experiences and knowledge.
So, let's talk about how to write blog posts that can produce substantial income by promoting your favorite products and services. Here are four types of money-making articles to consider writing (along with examples of successful articles that you can easily reverse engineer!).
1. A "List of Resources" Article
When it comes to writing articles that actually lead to income, putting together a big list of your favorite resources is a good place to start.
Have you ever wondered why so many pro bloggers have a "resources" page in their main website navigation? It's because when readers need a recommendation they often look to their favorite bloggers for advice. And, if you have a well-written list of resources, that's probably one of the first places readers will look.
For example, if you're a writer, what brands of software do you use to write, edit, design, organize, and market your writing? If you're a ninja in the kitchen, what gadgets and tools do you rely on?
Over the long run, having a list of resources on your site can generate passive income for you. The resource list is also beneficial for your readers too since they can easily find reliable recommendations with the click of a button.
Pro Tip: If writing a list of resources sounds boring, feel free to get creative! Don't feel constrained to writing a list format. You can present your favorite resources as authority articles rather than as lists. For instance, an article such as "Everything you need to know about X" works just as well to establish your expertise and generate clicks.
Want to see some examples of a resource page? You can find a great one right here on the Beaver Builder website! This article lists recommended tools for hosting, marketing, course creation, eCommerce, and more.
And this article about supercharging your email outreach represents how you may format a resource list from an authoritative point of view while still recommending various products.
2. "Cheapest" Articles
Everyone loves a good deal. In fact, according to the keyword research tool Ahrefs, people use over 1,073,568 different keyword combinations every month to search for the cheapest products in various categories.
That's why articles featuring the cheapest products in a particular niche can achieve good search engine traffic. These articles are also very clickable, which can lead to more website visitors and longer time spent on your site.
The key to an effective "cheapest" article is to highlight value over frills and extra features. Focus on the products that get the job done right but don't cost an arm and a leg. Readers are eagerly searching for bargains, so writing informative articles along these lines can lead to affiliate commissions for you.
One example is this article about the cheapest meal delivery services. Not only does it rank the prices of popular meal kits and prepared meal services, but it also includes shipping costs. This breakdown helps readers avoid getting fooled by hidden fees so that they discover the best deal.
Pro Tip: Tables can be a great way to display comparison information. For example, this article about the best self-publishing courses uses a table to show all the prices side by side, which highlights the cheapest option.
3. "Review" Articles
Reviews are another beneficial type of article to start making money on your blog. In general, reviews are among the most commonly searched articles on Google. So, why not take advantage of that?
Plus, people searching for reviews are often interested in buying, which can make them a warmer lead.  They're online looking for information and proof to affirm their purchase decision.
For instance, let's say you were thinking about purchasing my book marketing software Publisher Rocket. However, you want to make sure it's not a scam before you pull out your credit card. You would probably Google the term "Publisher Rocket reviews." If the top articles were all complimentary, you would likely make a purchase. This could lead to a commission for whichever blogger ultimately referred you.
But, this isn't all reviews can do. They can also persuade your current readers to try things you recommend, especially if you're solving a struggle for them.
Case in point, let's say you're a busy, overwhelmed parent browsing the Particular Pantry blog. Would you click an article review for the grocery delivery service Instacart if it promised to save you several hours every week? I bet you'd at least think about it since you could save time with your weekly grocery shopping. This is another way reviews can lead to more money for your blog.
Pro Tip: Your goal as a review writer is to anticipate your readers' questions and answer them in the article. This writing tactic breaks down buying objections for your readers. For instance, EveryPlate is a meal kit delivery service that offers meals at an affordable $4.99 per person. Most people may wonder, "Is this company legit?" or "What features am I giving up to get this low price?" So, an effective review about EveryPlate should address those concerns – just as the Food Delivery Guru blog did in this review.
4. "Comparison" Articles
You know that old phrase "Killing two birds with one stone"?
That's exactly what writing a comparison article allows you to do. It's like writing two reviews at once. Only this time, you get to provide pros and cons for each option.
When people are looking for a direct comparison between particular items, it often means that they're looking to buy one of those products or services. Your comparison may be what solidifies their buying choice. And, if they click on your affiliate link before buying, you could be looking at a commission.
Comparison articles can be a bigger money maker than solo product reviews. Why? It has to do with Google keywords. Keywords related to comparisons tend to be MUCH less competitive to rank for.
Let's take a look at some email marketing services as an example.
Look closely at the competitive scores of the solo keyword terms. They're hard to rank for. Additionally, you'll be competing directly with the brand itself as well as high-powered affiliates.
But what about the comparison keyword term? The competition score plummets to an easy 8. That's a much easier way to rank your article higher in search engine results pages. Not to mention, you still have around 3,700 people potentially looking to buy every month. Nice!
Interested in writing a comparison post? Here's a detailed article from my site that compares Thinkific vs Teachable, which are two popular online course platforms.
How to Write Articles that Actually Make Money
Through these four types of articles, your blog can become more than just a hobby. It can potentially lead to real income for you and your family. The goal is to monetize your work by building an awesome website that not only looks great — something easily achieved through a platform like Beaver Builder — but also helps individuals make smarter, more informed purchases because of the wisdom you share.
Now that you know what to write about and are armed with plenty of examples of money-making articles, here are some finer points that will make your content more likely to produce commissions. Be sure to follow each of these four steps for every affiliate article you write. 
Step 1: Do Your Research
One of the biggest reasons readers turn to product recommendation articles is to save themselves time. That's why it's so important to be thorough when creating your posts. 
Don't just regurgitate what's on the sales page. Go deeper than that. If you leave questions unanswered, your readers are likely to search for a different article, which will probably cost you any potential commissions. 
Before you start writing your article, spend some time thinking of questions readers are likely to have. In fact, research the questions they have. Use sites like Quora, Reddit, or the affiliate company's own FAQs to discover questions. Then, go find the answers. 
Don't be afraid to contact the customer service teams of the affiliate businesses. You may need to reach out to them for answers to harder questions. Readers really appreciate when you go the extra mile. 
Step 2: Be Honest with Yourself and Your Reader
Readers search out reviews for an honest opinion. If your post sounds too much like a sales pitch, readers will often go looking for an article that feels more authentic. 
For starters, try the products or services you plan to review or compare. As crazy as it sounds, that alone will give you a leg up on many websites. 
When writing reviews, be honest. Readers already know that not everything is going to be perfect. Don't be afraid to list the cons along with the pros. Similarly, when comparing products, don't say they're both great if they're not. Share your true opinion. 
Step 3: Make Your Articles Easy to Skim
Whether they realize it or not, readers desire ease of use when they land on a new website. They don't want to work hard to find the information they want. And if you make them work hard, they'll leave.
Use subheads to show people where to find key information. This gives them confidence that all of their questions will be addressed in the article. Subheads break up text and make articles skimmable.
Also, most people would rather read a book with pictures than straight text. Visuals are another way to break up text to make your articles easier and more appealing to read.  As such, make your article visually engaging right from the start. Use pictures, tables, graphs, GIFs, and even videos to entice your website visitors to read. 
Step 4: Persuade Readers to Click Your Affiliate Links
After you've done the work of answering people's questions, you want to get the fruits of your labor in the form of a commission! To do that, you need to make your affiliate links obvious and appealing. 
When I say "obvious," I mean you should use affiliate links throughout your article. Consider using a larger font for affiliate links or a button so people don't overlook where to click. You don't want readers turning to Google to find the product's website. You want them to use your affiliate link so that you can earn a commission. 
As for how to tempt your readers with buttons, see if the business you're promoting gives discount links for affiliates to share. Then promote that discount information on the button. People can't resist a deal! If a discount gets activated when the reader clicks on the link or button, they'll be more likely to click! 
If you can't find a discount link, use compelling text like "Click here to see the lowest price." The intrigue this creates is another way to attract clicks. You can see how I did this in the aforementioned Thinkific vs Teachable blog post:
Final Thoughts on Writing Money Making Articles
Bloggers often dream of using their website to generate money. However, creating a site that attracts visitors and turns them into readers and buyers takes time and a lot of effort. But now you know how to get started with affiliate articles to help your readers – while making some money in the process.
Just remember to always carefully consider the companies with whom you form affiliate partnerships. Once your audience trusts you, treat that trust with respect!  And, always protect your reputation and brand by promoting only legitimate, high-quality affiliate products and services. 
If you focus on affiliate opportunities within your niche and stick with products and services you actually use, you'll be well on your way to generating an income with your blog!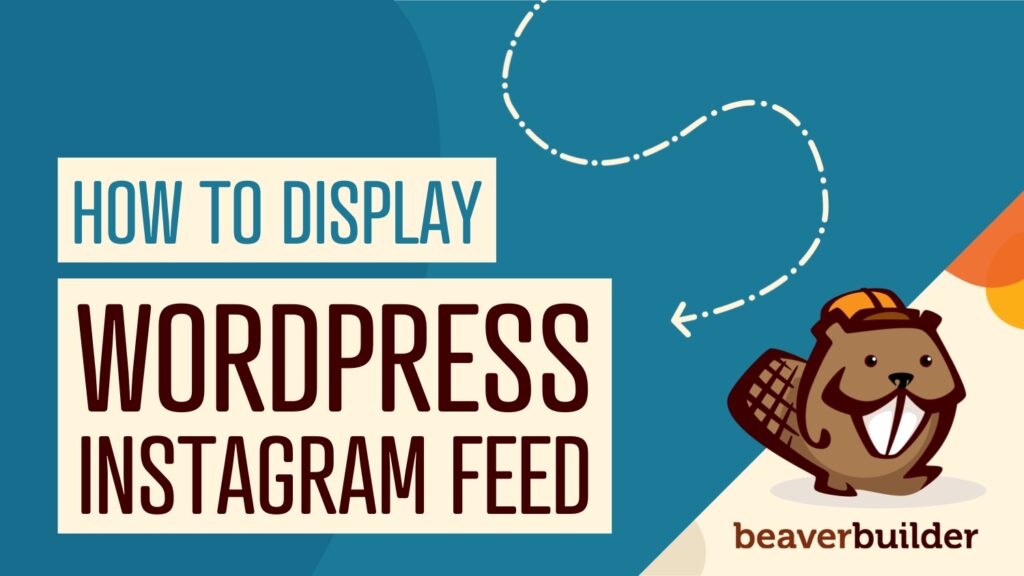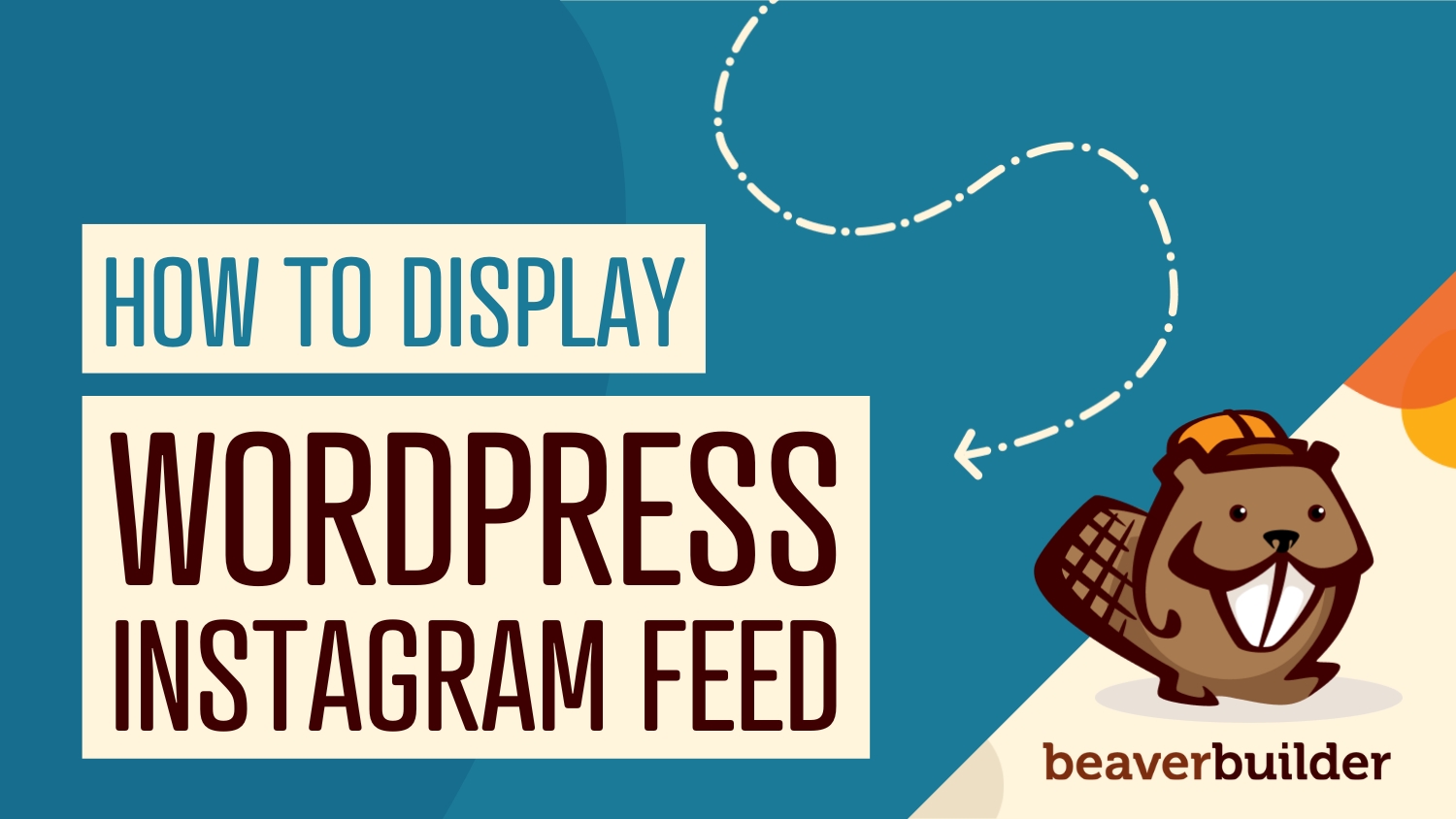 Since WordPress discontinued oEmbeds in 2020, you're not able to insert your Instagram feed into content simply by pasting a…
Join the community
We're here for you
There's a thriving community of builders and we'd love for you to join us. Come by and show off a project, network, or ask a question.