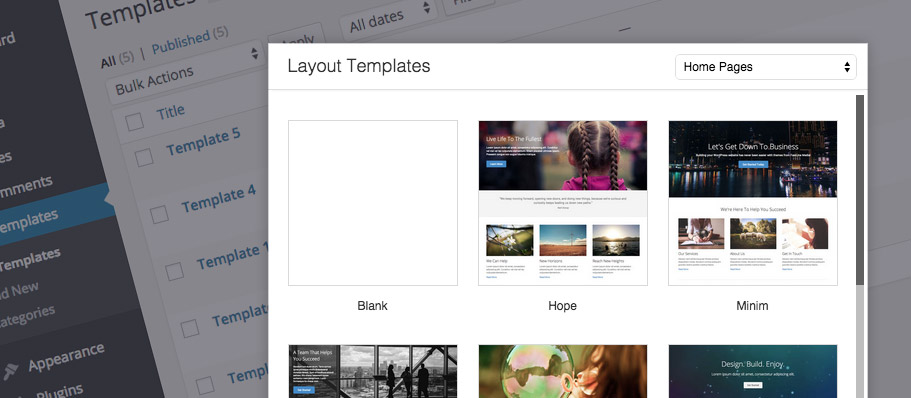 The ability to save your own layout templates has always been one of Beaver Builder's most powerful and popular features. Today I'm excited to announce several new enhancements to the template system that will make creating your own Beaver Builder templates even easier, plus a new bonus feature our Agency members have been eagerly awaiting.
The Templates Admin
Before today, the only way to create, edit and delete templates was in the builder interface. While that workflow certainly works, it's not always ideal as it requires you to enter the builder for an existing page to work with your templates. That is no longer the case thanks to the new templates admin.

So what exactly is the templates admin?
The templates admin is a custom post type interface that allows you to create, edit and delete builder templates just as you would any standard post or page. You no longer need to enter an existing page to work with your templates, you can access and edit them directly within the WordPress admin area.
For this release, we decided to keep the templates admin disabled by default as we like to keep the WordPress admin area as clean as possible. It can easily be enabled by going to Settings > Page Builder > Templates > Enable Templates Admin. Once that setting has been enabled, you'll see a new menu item in the WordPress admin menu called Templates that will allow you to add new templates, edit them and delete them without having to launch the builder at all!
Template Categories, Order, and Revisions
In addition to working with templates in the WordPress admin, we've given you the ability to categorize and order them as well. Again, that works in the same way that it does for standard posts and pages because templates themselves are stored as a custom post type.

What does that mean for you?
Before we made this change all of your custom templates showed up in the template selector in a single list ordered by the title of the template. That's fine if you have a few templates, but once your list gets a little long, it becomes a bit unwieldy. Now you can create categories for your templates to appear in and choose the order that they will be sorted in, making it easier for you and your clients to find them when choosing one for a new page.
We've also enabled revisions for builder templates. If you make a mistake and wish to revert to a previous version of one of your templates, it's now possible thanks to WordPress' built-in revision system.
Agency Members: White Label the Template Selector
I'm really excited to announce that as of the 1.5.8 release of Beaver Builder, our Agency members now have the ability to white label the template selector by replacing the core templates and categories with their own!


So how does that work?
There is a new setting in the network admin on multisite installs under Settings > Page Builder > Templates > Override Core Templates that allows you to choose a site on the network whose templates should override the core templates for all other sites. For example, you could create a site at templates.my-multisite.com, build your templates there, and then choose that site in the network admin settings to have those templates show up for all of your users.
On single site installs, there will be a new checkbox in the admin under Settings > Page Builder > Templates > Override Core Templates that will override the core templates with your own when checked. You could use that to build custom templates for your client's specific needs and then only show those instead of the core templates.
Other Features In This Release
In this release, we also snuck in two other enhancements unrelated to templates.
Thanks to the suggestion from our good friend Kim Doyal (aka The WordPress Chick) and for hooking us up with her contact, the Subscribe Form module can now be integrated with the Hatchbuck sales and marketing platform for small businesses. If you haven't heard of them before, check them out! I had the pleasure of testing their platform while I was working on the integration and I must say that I was impressed with the ease of use and simplicity.
We also added a simple but often requested enhancement to columns that I'm happy to say is now available. That enhancement is photo backgrounds for columns!
What's Next For Templates?
As I spoke about in my previous post, there are still a handful of enhancements that we would like to make to the templates system in the coming months. We're still in the early stages of figuring out what that will look like, but we do know that part of it will revolve around what we're internally calling "linked templates".
A linked template will allow you to drop a row or rows onto multiple pages and then edit them in one place. We're also considering some sort of module templates/presets functionality and the ability to drop a template onto the page wherever you want.
What's Next In General?
We're not entirely sure yet! 🙂 Now that this release has been completed we'll be looking at our roadmap, following up on Uservoice, and discussing what's next during our weekly meetings. We'll most likely knock out some smaller feature requests over the next month or so, finish up the stuff we want to do for templates and then start diving into some bigger projects once all of that is done.
In the meantime, don't hesitate to let us know what you think about the enhancements to the templates system or what you would like to see us work on next in the comments below!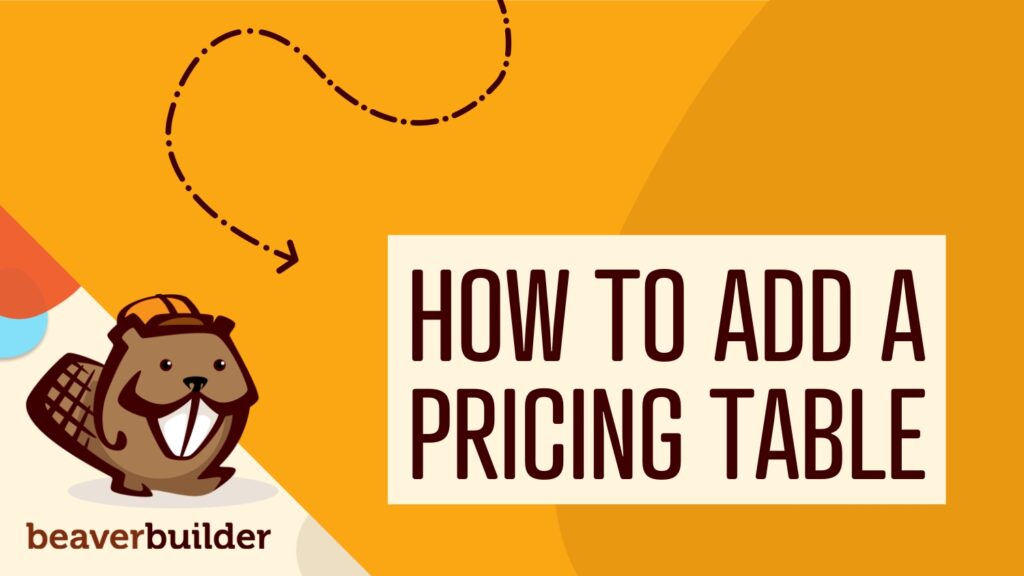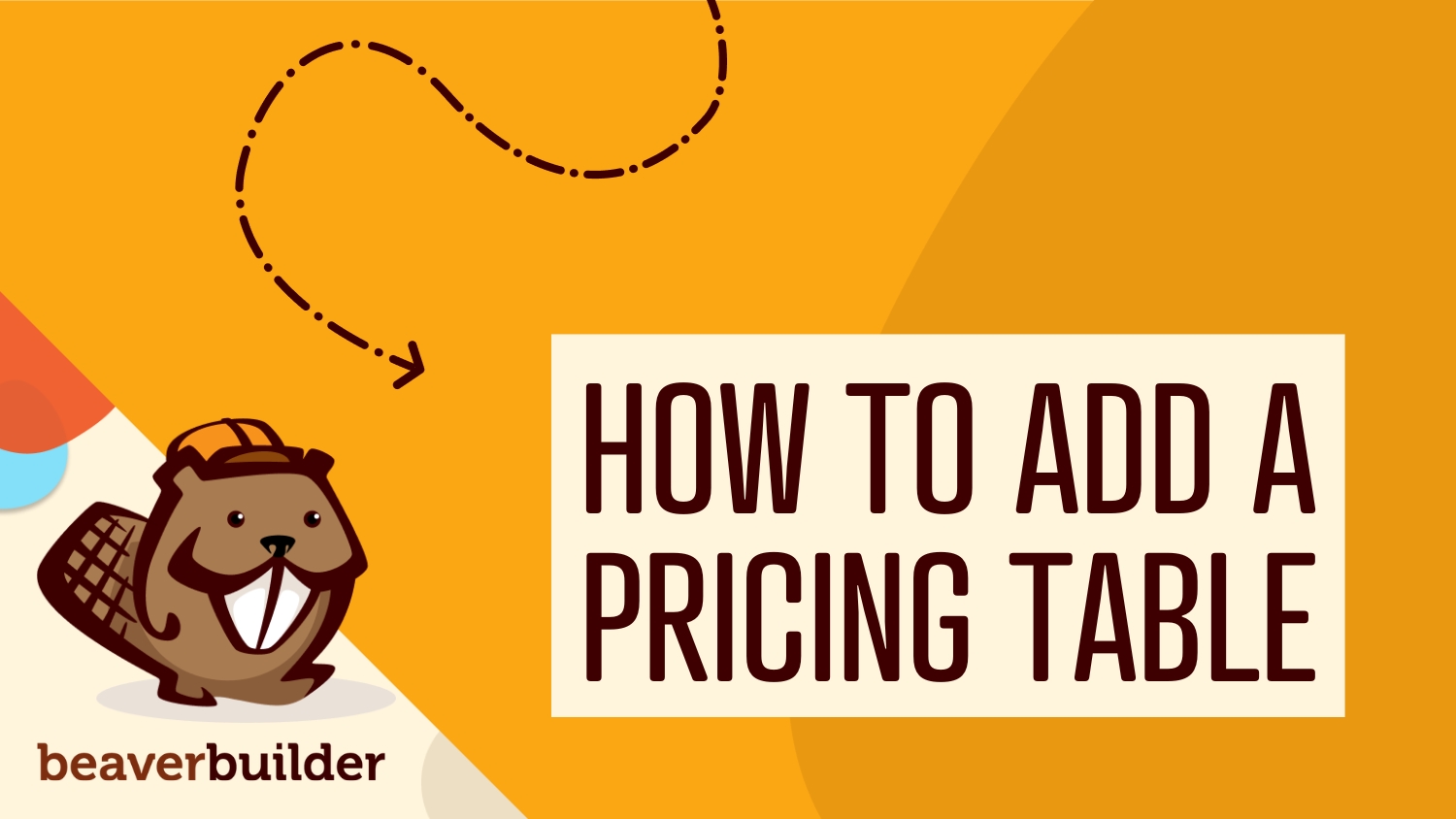 Pricing tables are useful website elements that help visitors quickly and easily compare the main differences between payment options. However,…
Join the community
We're here for you
There's a thriving community of builders and we'd love for you to join us. Come by and show off a project, network, or ask a question.