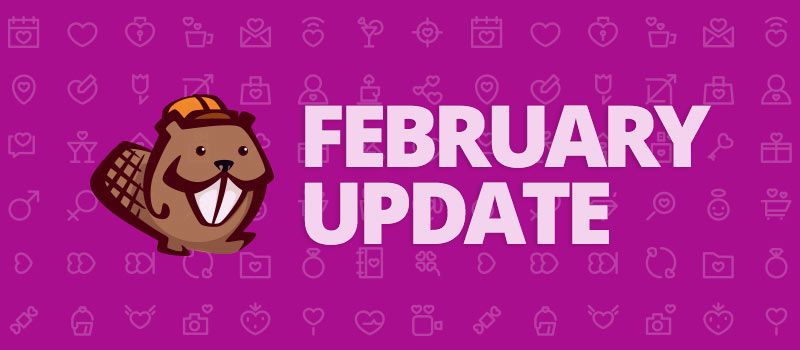 Hey, all! Gosh, the months seem to go faster and faster. We've got some really exciting news this month. After over half a year in development, we released an alpha version of our new extension: Beaver Themer! Also, we have an update on our forum and a few plugs and notes. Enjoy.
Beaver Themer is Finally Here
If I were any good at this blogging stuff, I would probably hide the exciting part at the bottom of the post and make y'all read the boring parts first. Alas, I can't help myself as I am pretty excited to write this bit.
We've been hinting that we're working on our very own extension for Beaver Builder. Beaver Themer is a Theme Builder for WordPress. It allows you to build theme parts like headers and footers. It also allows you to build templates with Beaver Builder that you can apply to all of your blog posts or custom post types (like WooCommerce products).
How Can I Try Beaver Themer?
We are releasing Beaver Themer as an alpha download and, if you're a current customer, you can access it from your account page.
After the alpha/beta period, we are planning to release a paid subscription for updates and support for Beaver Themer. The price is still TBD. Also, being an alpha, we do not recommend using it on a live site!
How Can I Learn More or Provide Feedback?
Thanks for asking! Justin created a very thorough Facebook post explaining the product and sharing a few walk-through videos. We're going to try to keep the discussion about the alpha on that Facebook post. For bug reports, please submit a standard support request so they get filed appropriately.
In the future, we'll publish a beta post on the blog here with more details on pricing, release date, and new features/updates. Enjoy!
We're Moving the Forum to Reddit
Ever since switching our support system from a forum to HelpScout, it's felt like there's been something missing. We tried to fill that void by creating a Stack Exchange forum proposal. Sadly, the SE proposal format is extremely involved and cumbersome.
We asked everyone to help us with the proposal process, and my fear is that, after everyone's hard work and time commitment, we won't make it to the next stage. So, we're going to scrap the Stack Exchange idea and try a Subreddit instead! It's barren at the moment, but here is the link:
http://reddit.com/r/beaverbuilder
The format on Reddit is very similar to Stack Exchange, but we don't have to go through any of the proposal rigamarole. So if you see a question come up over and over again on Facebook, encourage the OP (that's Reddit slang for "original poster") to put it on Reddit! We'll start spending more time there as well. The benefit is that all the questions and answers will be indexed and findable by search engines.
Thanks so much to everyone that participated in our Stack Exchange proposal process and I apologize for the false alarm.
Meet Nancy Hildebrandt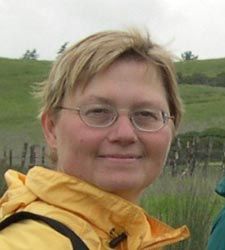 Last month, I started a tradition of writing about a member of our community and a member of our team. This month, I want to shine the spotlight on Nancy (in an effort to keep our blog posts relatively short, I think we'll switch off between our team and the community).
Nancy's been with us since the summer and she's been the architect and mastermind behind our new Knowledge Base. Nancy's also been writing a ton about Beaver Themer. She has a Ph.D. in neurolinguistics and she speaks Japanese. Nancy resides in Oregon and we like to attempt to out do each other with pictures of our mountain skyline views (she usually wins).
If you've ever benefitted from our Knowledge Base, feel free to leave Nancy a thanks in the comments.
Beaver Builder + Give Donations Integration
Before I started working at FastLine Media, I used to work for a non-profit and I am really proud to share this next bit. Admittedly, I am totally guilty of the entrepreneurial cliche, so brilliantly highlighted in this video by JP Sears (seriously, watch this), of trying to relate our business efforts to "doing good in the world."
As much as I try, my friends Mike and Sheryle Gillian of PurposeWP, and our friends over at Give are doing a much better job. PurposeWP's mission is to help non-profits and Give is a WordPress plugin that makes it really easy to accept donations. PurposeWP released a plugin that makes it super easy to include a Give donation form in a Beaver Builder page. Here is Mike's take on it…
"We recommend BeaverBuilder and Give to all of our nonprofit clients looking for easy to manage website fundraising. Our plugin is the result of our desire to make things as easy to use as possible for our clients."
If you're ever building a fundraising site, be sure to keep these two tools in mind.
Translating Beaver Builder is Getting a LOT Easier
Our friends over at WPML released a really cool new integration. You can now translate Beaver Builder pages using their one-screen translation editor.
A few of the team over there were nice enough to give us a live demo and it's one of those features you really have to see first hand. If you ever plan to translate any pages built with Beaver Builder, take a minute and check out the video below or see this help article.
Footnotes
WPBeginner Page Builder Review
WP Beginner updated their page builder post for 2017 and Beaver Builder is still getting high marks. Woot! We had an opportunity to get to know the man behind WP Beginner, Syed Balkhi, at CaboPress. He's a cool guy with impressive business acumen. You should check out some of his other products like OptinMonster and WPForms.
BobWP Reviews Beaver Builder
The last time I chatted with Bob Dunn of BobWP, he was tried to talk me into coming out to Las Vegas with him. Needless to say, I like him a lot. 🙂 He recently published a video review/post about Beaver Builder. Thanks, Bob. If you're not familiar with his blog, it's a good one!
StudioPress Launches StudioPress Sites
There's a lot of overlap between the Genesis and Beaver Builder communities. Our friends over at StudioPress recently released a hosted WordPress service called StudioPress Sites. It would be a severe understatement to say I am proud they included Beaver Builder Lite as one of the select few plugins that can be automatically installed on their platform. Woo-hoo!
In Closi… *drops mic*
I've been using the "In Closing" heading to cap off our update posts for a few months now. It feels like a cop out. I should come up with something more creative but, at this point, I am usually tired of writing, lol! Okay, I fixed it.
With Beaver Themer out in the wild, I feel like this post deserves a proper mic drop. Thanks for reading, everyone. Until next month!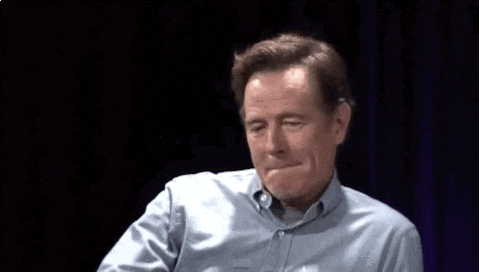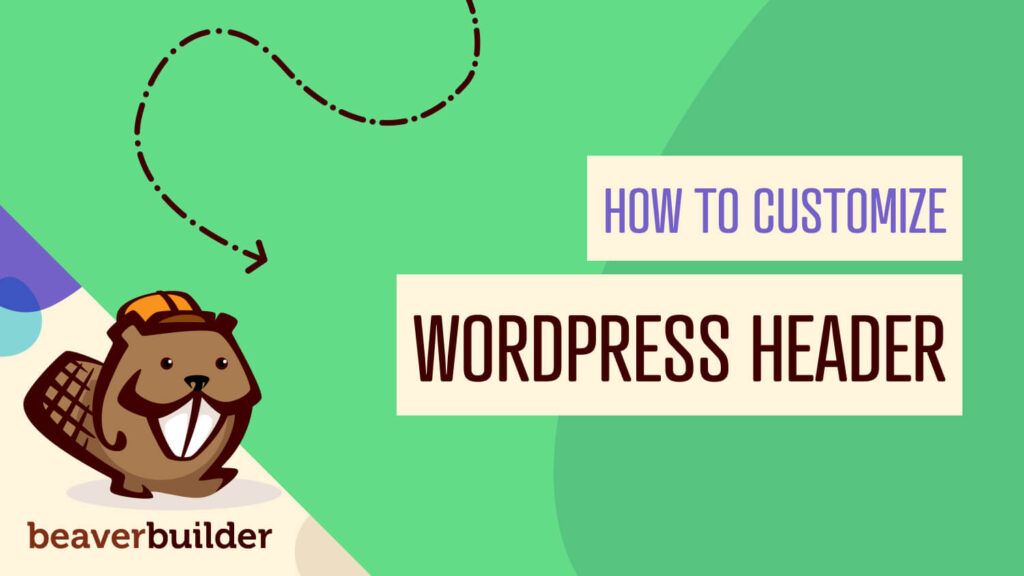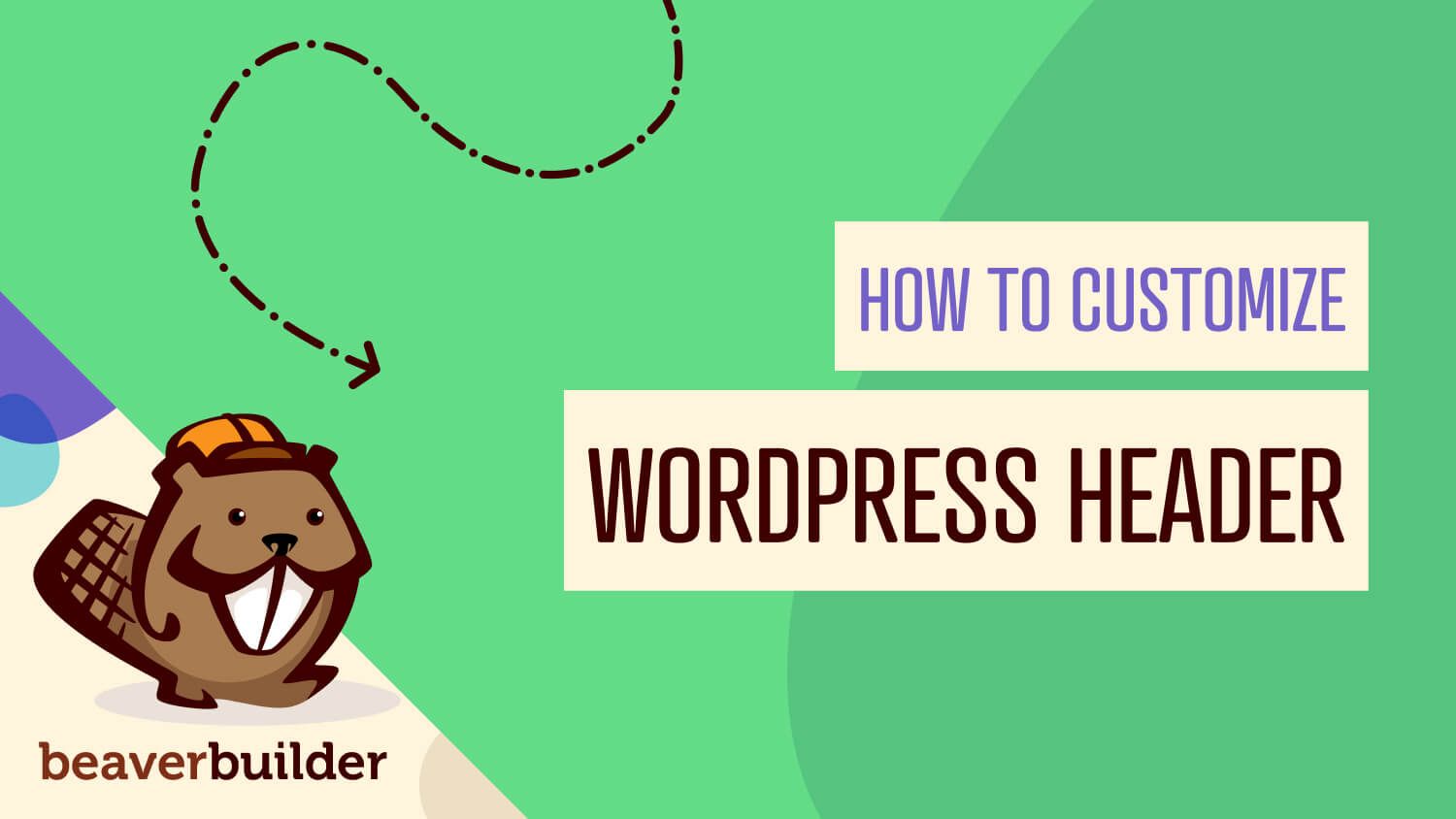 Many elements make up a well-designed website. Your WordPress website header is particularly important because it's the first thing visitors…
Join the community
We're here for you
There's a thriving community of builders and we'd love for you to join us. Come by and show off a project, network, or ask a question.
Build Your Website in Minutes, Not Months
Join Over 1 Million+ Websites Powered By Beaver Builder.