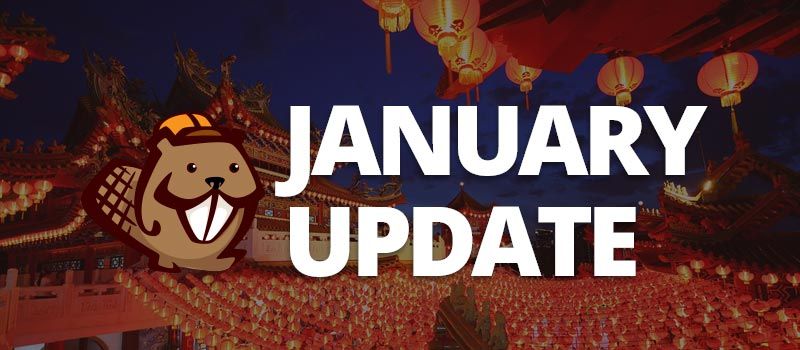 Hey, everyone! Happy 2017. It's hard to believe another year has come and gone. There is some fun stuff to chat about this month. We have some news about our new product release and the next major Beaver Builder update. Our Stack Exchange forum proposal is up and running. Also, I want to start a new blog tradition and highlight someone from our community and someone from our team. Here we go…
Beaver Builder 1.9.4 and Accessibility
We pushed out a minor update last week. Beaver Builder 1.9.4 has several accessibility enhancements that were contributed by our friend, John Russell. You can check out all the changes and bug fixes on our change logs page. Thanks for the help, John! If you'd like to contribute to Beaver Builder, please send us a message.
On the subject of accessibility, Nancy wrote up a great article in our Knowledge Base about the state of Beaver Builder's accessibility. The question comes up often and this article is a good overview of where we're at.
The Future of Beaver Builder
Theme Builder aka "Beaver Themer"
Last month, we officially announced that we're working on a new extension for Beaver Builder. Internally, we're calling it "Theme Builder" but that name isn't set in stone. We're thinking about calling it "Beaver Themer." Hehe. What do you think?
The question came up on Facebook about whether it would be a paid extension or not. It will be. Our vision for Beaver Themer is that, similar to Beaver Builder, it will be a major time saver. Particularly for folks that work on eCommerce and content sites.
We're really excited to get it in your hands. The plan is to start alpha testing next month and we'll likely make that announcement on Facebook.
Beaver Builder 2.0 "Hoover"
Another exciting project is Beaver Builder 2.0 which we're naming "Hoover." When we started naming our releases after dams, we figured we'd save "Hoover" for a BIG update.
We wanted to share a few screenshots and highlight a few of the major feature and changes. If I had to sum up this release in one word, it would be efficiency. Our goal with Hoover is to make Beaver Builder faster and make the process of building websites more streamlined.
Here are Brent's thoughts on the changes (many of which he is responsible for):
"2.0 focuses on organizing the builder's content and options and making it faster than ever to get your work done. You can preview your page without having to publish your changes and when you're done editing, you can immediately see the published results. Keyboard shortcuts cut down the number of clicks you need to get to common tasks. The visual appearance has been polished and streamlined so you can focus on your layout."
Notable Features
Visual Refresh
Dark UI Skin
Admin Menu – quick access to tools, the WordPress customizer, admin links, and help info.
New Content Panel with Collections – space for 3rd party extensions to add their own categorized templates, modules, and rows
Keyboard Shortcuts
Layout Awareness – displays status when there are changes yet to be published and during the save process.
Speed Improvements – publishing or exiting the builder without changes no longer requires refresh.
Preview Mode – quickly toggle away the builder UI to see your layout without the need to publish.
Content Search – find modules and templates fast with search.
Hoover Screenshots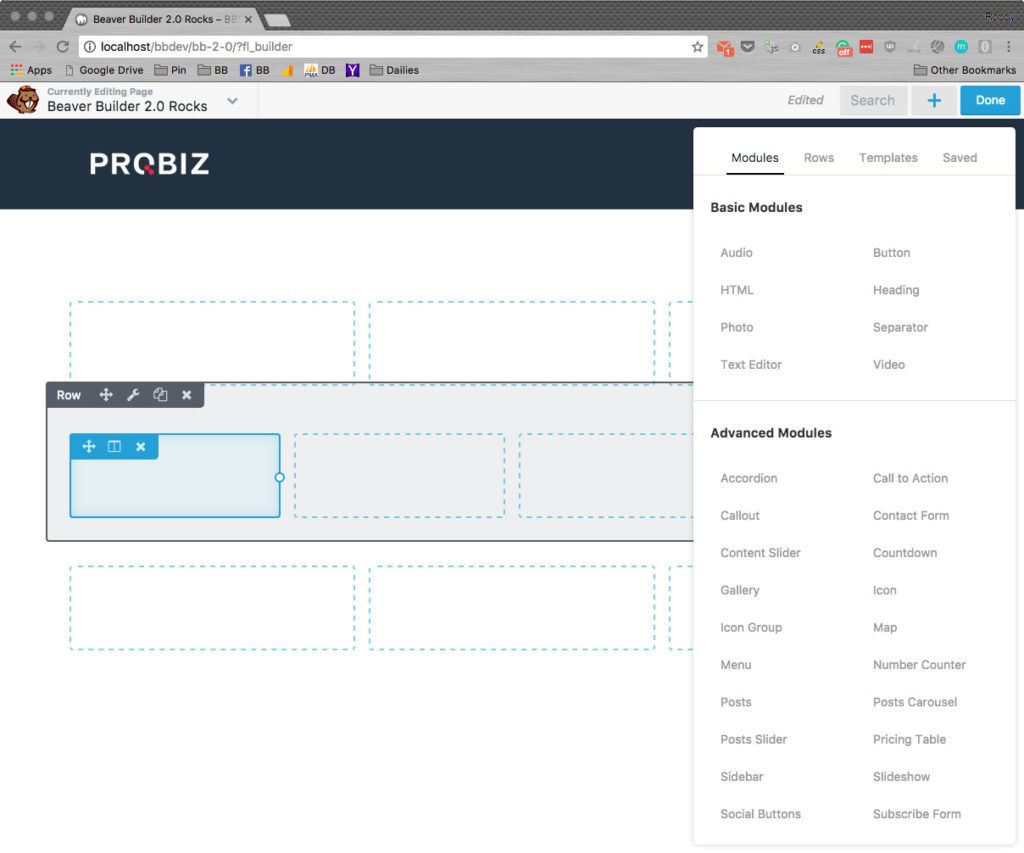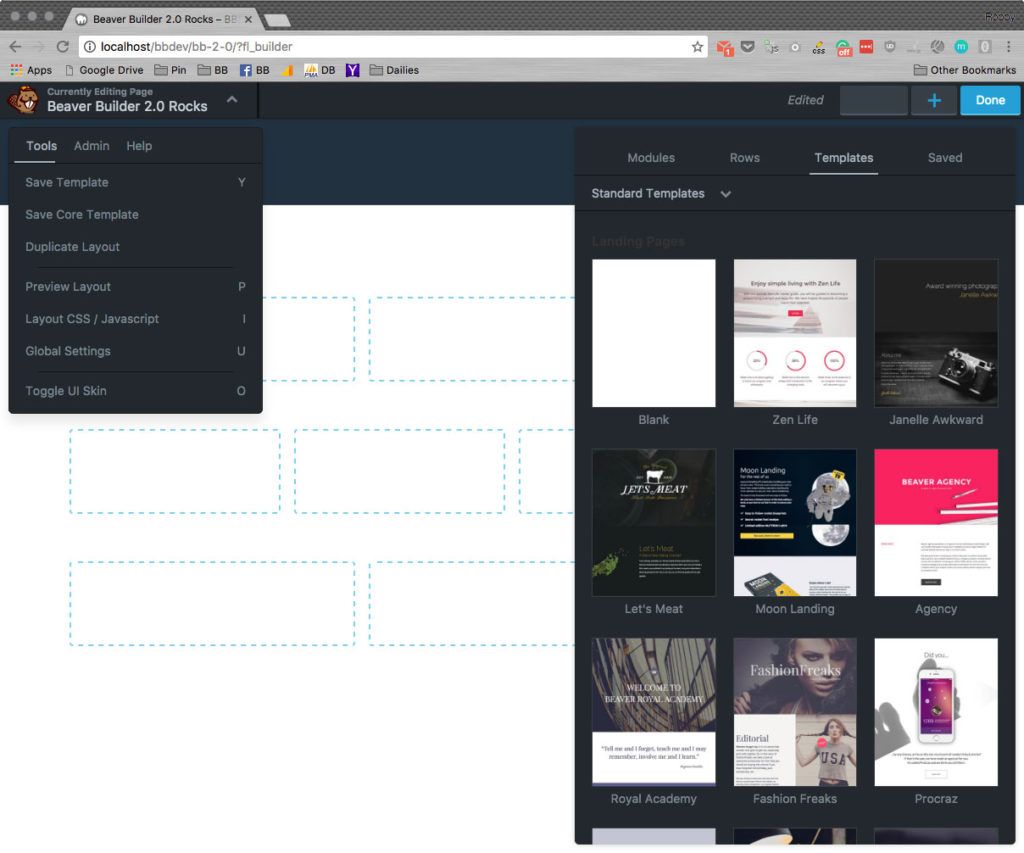 We'll be releasing an alpha version very soon and we'll have a full blog post discussing all of the new features and changes.
Stack Exchange Forum Proposal
We started up a new forum! Well, technically it's a forum proposal at this point. I talked a bit about this last month, but we're hoping to create a Stack Exchange forum for technical questions and discussion.
To make it happen, we really need your help! To get to the next part of the proposal process, we need 15 more questions with at least 10 votes. If you can, pretty please head to the forum and upvote any questions that have less than 10 votes. Feel free to post questions too, but don't answer any questions! Check out the announcement for the reason why.
Thanks so much for your help with this.
Meet Billy Young
This is a new idea for 2017: highlighting some of our team members and community members each month…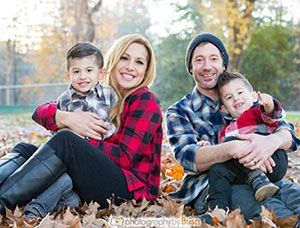 If you've spent a bit of time reading our blog or on Facebook, chances are you've seen my name or Justin's name before. Frankly, you're probably a bit sick of 'em, haha. I wanted to shine a bit of light this month on our 3rd partner, Mr. Billy Young.
Billy is a bit on the shy side and he's a bit like the glue that holds us all together. Billy has a background in HR. He manages and hires for our support team and handles a lot of the, to use a new term, "haha-business-stuff." Things like finance, taxes, hiring, contracts, legal, etc., etc.
Billy actually hired me right before his twin boys were born (you can get a gauge of how long ago that was by the photo). He was the fearless leader of our mountain bike squad and has been known to instigate a few rounds of shots at the bar. Billy is always making new friends. He's a man of passion, style, and many different facial hair configurations. We should all tag him in lots of posts on Facebook so we can see more of his face around. 😉
Meet Troy Dean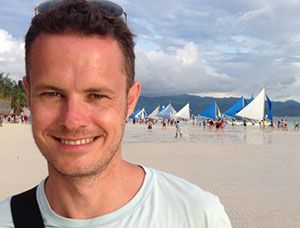 Okay, moving on from us. I also wanted to shine the spotlight on one of our customers and evangelists this month, Mr. Troy Dean.
Troy runs the immensely popular business coaching program for WordPress entrepreneurs, WP Elevation. They're starting up a new class, so I wanted to give it a plug. If you're a building or aspiring to build a client services business, WPE will help you take your business to the next level.
Troy came up in a conversation recently, and we praising him for being a natural salesman. The difference between Troy and the typical "sales-y" types, is that Troy backs up his talk with substance. He has a wealth of knowledge and experience and he is never shy or hesitant to share it.
I've learned a ton from watching Troy operate, and I hope you can too! Be sure to check out their free proposal template and consider signing up for the course.
Footnotes
Alright, we're almost done here. Just a few quick plugs and notes…
Guest Posts
Want to write a guest post for our blog? Send us a message. We published a guest post on using video backgrounds with Beaver Builder a few weeks ago and we have a few more on tap.
Pressnomics
Justin, Billy, and I will all be attending Pressnomics in Arizona this year. Will you be there? Let us know so we can touch base.
SureFire Podcast
We've all recorded a bunch of podcast interviews over the last few years. I used to get really nervous beforehand, but now I really enjoy them. The first podcast I ever recorded was with our friend Jon Perez of Sure Fire Web Services and he finally got around to publishing it. It's a fun little trip down memory lane.
Hiring
We're still on the hunt for a WordPress developer. We've had several great candidates come through, so let us know quickly if you're interested!
SF Meetup
Justin is going to be presenting at the WordPress Meetup in San Francisco next month. If you're in the area, come on by and check it out.
Austin, Texas
We're planning a trip out to Austin Texas to visit with Brent Jett who's is one of the masterminds behind the new UI screenshots above. Are you in Austin!? What should we do there? Want to have lunch?
In Closing
Thanks for reading and for all the support. We usually end our posts with a question since it's a good way to get a conversation started, but not this month. Instead, head over to our new forum and upvote a few questions please! We really want to see this thing thrive and we need your help!
Thanks, y'all!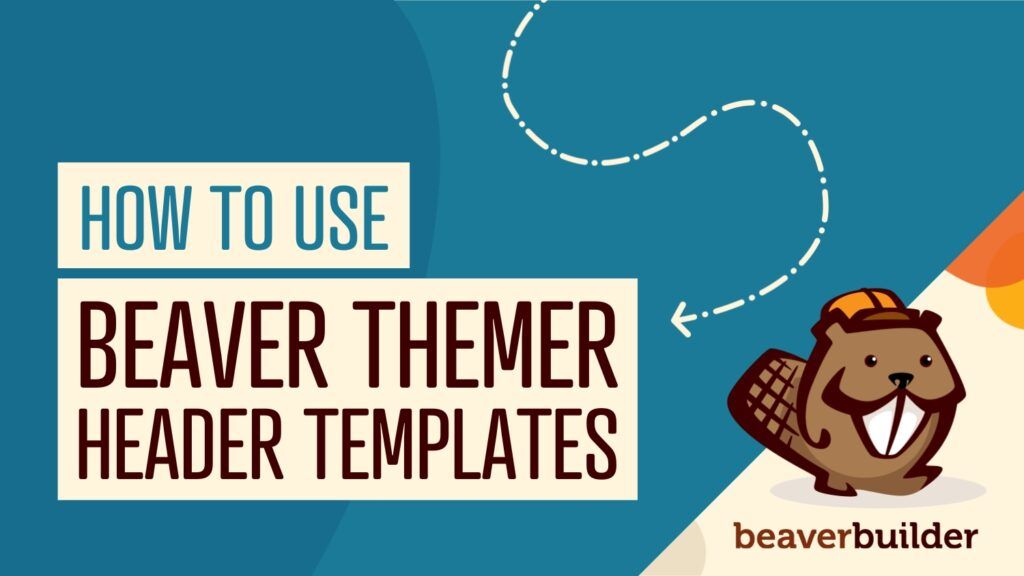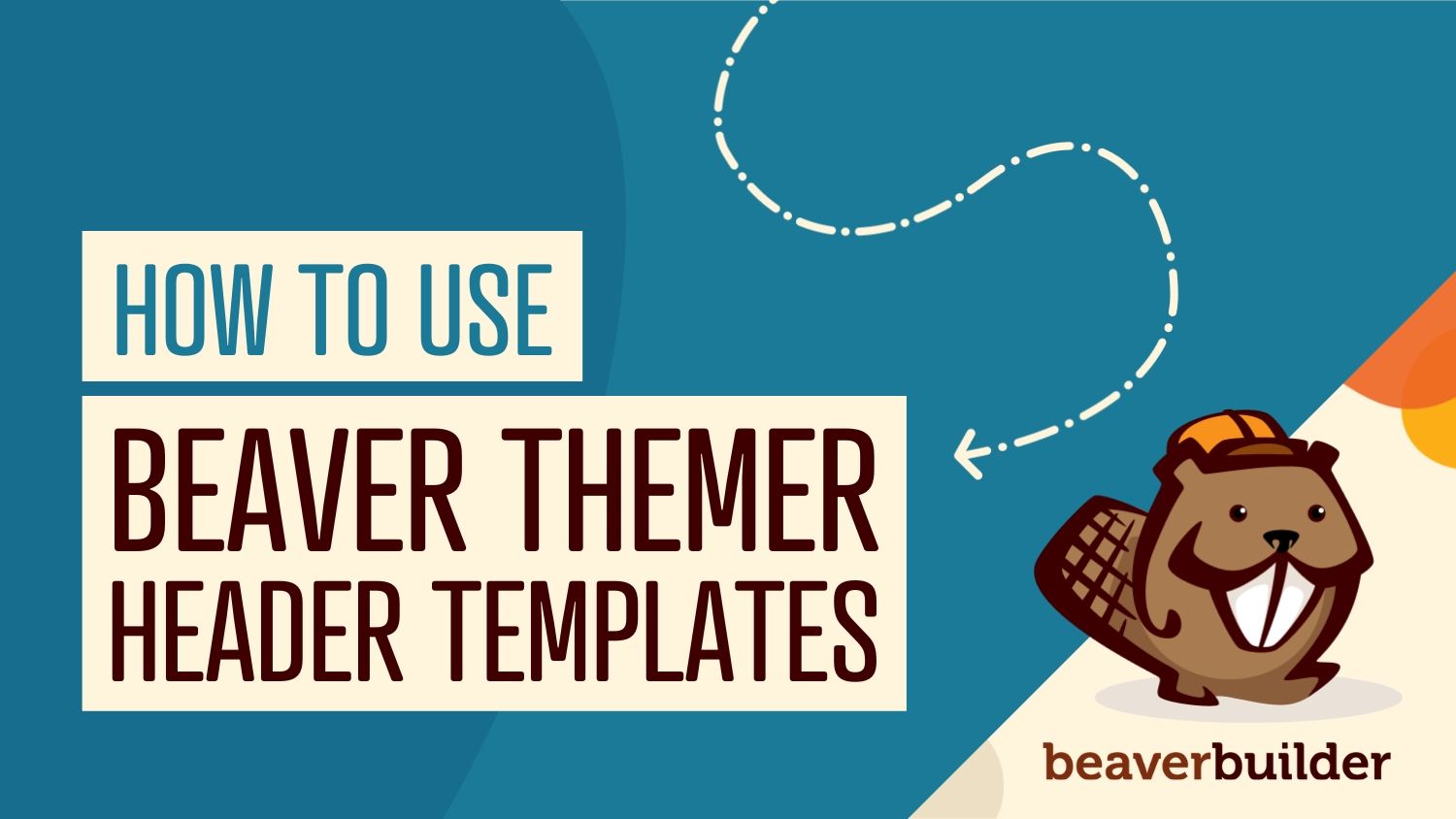 Customizing a WordPress header isn't often an easy process. If you're not comfortable editing theme files, there aren't many ways…
Join the community
We're here for you
There's a thriving community of builders and we'd love for you to join us. Come by and show off a project, network, or ask a question.