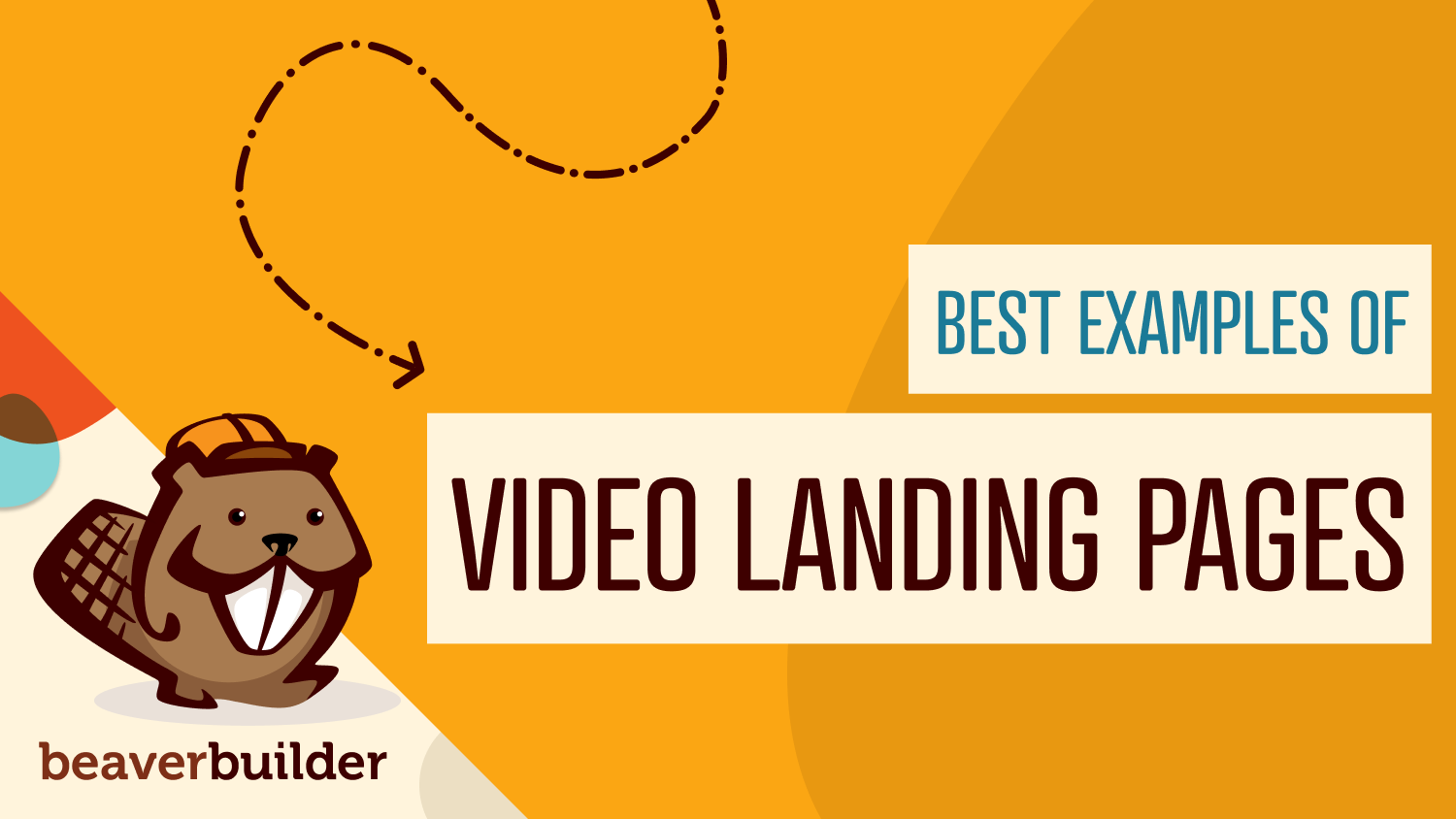 5 Best Examples of Video Landing Pages
A picture is worth a thousand words. So what does that say about a video?
In 2005 we saw the power of video content with Youtube's startling rise to fame. Since then, the medium has seen the creation of motion-picture-centric channels like Twitch, TikTok, and, increasingly, Instagram. But our most significant marketing asset, our landing page, seems to be lagging in many people's thoughts, with only a few like Ferrari taking the leap.
If you haven't seen Ferrari's video landing page yet, I would. Its video landing page demonstrates the power of using video. They can work — and not just on Ferrari's website. With it, you could have the ability to widen your reach, raise engagement, and increase conversion rates. Video can spice up any website and add an extra layer of attractiveness.
Read on if you want to learn the nitty-gritty of video landing pages and content marketing. Here, we'll equip you with the essentials that can help you create stunning video landing pages.
What is a Video Landing Page?
Whether you have multiple landing pages or a simple single-page website, a video landing page can come in various shapes and sizes – much like the people who design them. They can feature a video as the centerpiece of the entire page or simply sit alongside text and other rich media to help convince visitors toward the desired action.
Here are the common types of videos featured on landing pages:
Hero Landing Page Video: This typically replaces the standard image that sits above the fold and is the primary visual feature. They can enhance visual flair. They're impactful in helping you create a specific vibe.
Background Landing Page Video: Serves as an animated background to draw attention to the headline, a key piece of text, a CTA, or a form.
Supporting Landing Page Video: Appears lower down, below the fold, on the page as a supporting asset. These will often be testimonial or explainer videos
Lightbox Landing Page Video: Opens in a lightbox popup to play after the viewer clicks a link, button, or thumbnail
Benefits of a Video Landing Page
You know that moment when your pet is distracted and has to, under the pain of death, see what made that noise, rustle or glitter? Well, it turns out, to some extent, humans are the same.
According to the speaker, author, and consultant Susan Weinschenk, Ph.D., or "The Brain Lady", it's because of humans' good ol' hunter-gatherer days. We're particularly drawn to movement and noise.
And that, my short-attention-span-having friends, is why a video landing page is a secret to upping your conversions, raising engagement, and generating leads. We can't help ourselves from watching the video.
Not only is it more interesting and interactive for the viewer, but psychologically, we are wired to pay more attention and remember moving faces, voices, and the body language of emotions.
I wouldn't recommend haphazardly placing any video onto your homepage, in any case. Before you film your new video or grab one just off the self, I'd suggest looking at the below examples and best practices.
Here are more benefits of a video landing page:
Interactivity: Videos excite users and grant them a ticket to an immersive experience. A static landing page can't give that and will result in people quickly losing interest.
Mobile accessibility: Each year, mobile video consumption increases by 100%. And most people who watch (and enjoy) videos on their mobile devices are highly likely to share them with their network.
Decreases bounce rate – The more appealing, informative, and engaging your videos are, the longer the time visitors will want to hang around your website.
5 Landing Pages that Use Video to Convert Leads
Popups leveraging video marketing make perfect sense for a company that champions visually appealing content and interactive lead generation. The video is there as a product demo to guide the visitor. They have added it to incorporate more information into the landing page without overwhelming the visitor. In fact, many businesses have also seen the power of video demos, with 63% of all marketing videos demoing.
Notably, they have also made the video short enough not to waste time. Instead, it gets straight to the point and helps the viewer understand the product.
Why this video works:
Added below the fold, perfect for a supporting landing page video.
The colors and fonts match. They have kept the brand colors and fonts the same as the landing page leading to better continuity on the page.
Blank space around the video so as not to overwhelm the viewer.
Video humanises business.
That's what Visme tackles by giving the visitor immediate social proof by having past clients explain why they love using Visme's software. They even go as far as incorporating animations showing what features their clients are talking about.
We're all used to hearing why a company thinks their business is the best, but we don't see enough people believe it. The video and the trust badges from top review sites solve this issue in most web designs.
Why this video works:
The testimonial video enlarges when the viewer scrolls down the page, capturing their attention,
Humanises the company
Trust badges support video testimonials.
Video testimonials are supported by trust badges.

Rolex has an impressive hero video landing page. The refined product demonstration (360-degree and close-up views) is used as a visual 'hook' – content that gets people to engage with the site. It is expertly placed above the fold to be the first thing visitors see. And it's hard not to be swept away.
The demonstration of one of its masterpieces, as the subject of the video, goes in line with people's perceptions of the brand: it manufactures gorgeous and high-end watches that envision class and sophistication.
Why is landing page works:
Simple visuals places focus on the product and don't overwhelm the viewer
Set the tone of the rest of the page
Video content stays true to the brand's reputation championing elegance and sophistication

On Designhill's logo design services page, visitors will find a popup video with a split-screen design. As you can see from the image above, there's some straightforward web copy on one side, and a video shows the advantages of using its platform next to it. This is called a lightbox landing page video.
Including videos is an excellent tool for grabbing people's attention – especially if they're just about to leave the site as they're better at persuading the audience. They create cognitive fluency and an emotional appeal. Together with excellent web copy, they have the power to win over audiences.
Why this lightbox works:
The video is paused unless the viewer explicitly presses play
It is artfully placed in a mockup MacBook
Descriptive and high-quality photo for the thumbnail
A video can be a powerful thing and generally speaking, what's important is to get the viewers to understand the goal and the context of the video. So they'd trust its creators and be willing to complete the desired outcome. Whether that be buying the product, filling in the contact form, or signing up for a demo. You want to design your video landing page to complement a page's specific goal.
A brilliant example is Impact+, an online learning platform that can streamline inbound marketing processes. On its landing page is a beautiful video that demonstrates its expert-led sessions.
Why this background video works:
It features a video that is specially optimized for landing pages.
Its video content also contains a strong human interest perspective, and it shows the different learning experiences within Impact+.
Final thoughts
Video landing pages are the future of landing pages and can effectively captivate visitors by giving them an out-of-this-world experience.
And on top of the fun and excitement they bring, they build trust. Remember, website visitors can invest many personal resources in your videos. Creating them with top-notch tools and a supply of accurate data is a way that allows you to tug at the heartstrings of your target audience.
Join the community
We're here for you
There's a thriving community of builders and we'd love for you to join us. Come by and show off a project, network, or ask a question.