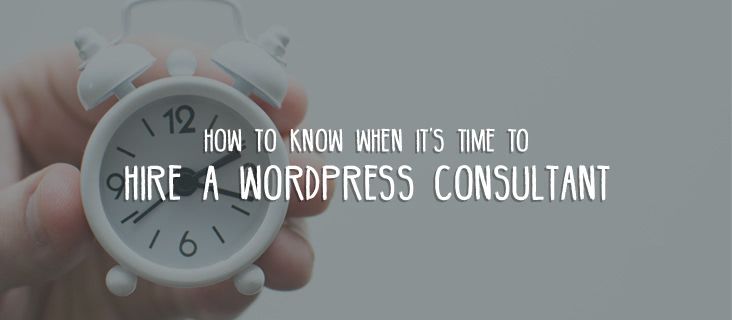 WordPress may be an easy platform to pick up, but it's a beast to master. If you're a business owner trying to start a WordPress website from scratch, you may need a consultant to help you overcome some of the common obstacles.
With a WordPress consultant on your side, running an online business should go much smoother.
In this article, we'll break down some of the situations where you might need help from a WordPress consultant. Then, we'll go over some tips and questions to help you identify the perfect candidate.
Let's get to it!
We just launched 6 FREE
Beaver Builder courses
. Learn how to easily build WordPress websites with step-by-step video tutorials. Get started today.
Introducing the Concept of a WordPress Consultant
It's a running joke that no one knows what consultants do. In most cases, people mistake them as freelancers, but in reality, their skillset is much more specialized.
Let's break down the difference between the two:
WordPress Freelancer – a freelancer is great if you need help with tasks or a specific project to be completed. They can help install WordPress, configure plugins, complete small tasks, and engage in design work or development, etc. 
WordPress Consultant – consultants provide a more holistic approach to your business and can provide advice on the overall strategy of how your website fits in. They might help you optimize your website's performance, improve conversions by tweaking its design, create marketing funnels, and improve your Search Engine Optimization (SEO).
In other words, you usually bring in a consultant because you want advice from someone with a vast body of experience. When you hire a freelancer, on the other hand, it's because you need someone to take care of very specific tasks.
The degree of specialization consultants bring to the table usually translates to a higher rate. This is why it's so important for you to vet out anyone you intend to bring on in a consulting capacity, which we'll cover shortly.
The Benefits of Hiring a WordPress Consultant (And When to Do So)
Some WordPress consultants are full-stack marketers or "jacks-of-all-trades" types, and others may prefer to specialize in a particular area.
Some specialties that a WordPress Consultant may also have are: 
SEO – an SEO consultant can analyze your website content structure, perform an on-page SEO analysis, and review your current link-building strategy and create action steps to improve them all.
Email Marketing – most websites these days are designed to build an email list. Working with a consultant who is also well versed in email marketing can be a great combination as they can set up your website with an email nurturing sequence.
Social Media Marketing –  WordPress consultants who specialize in social media can help you develop a strategy to generate traffic and leads via platforms like Facebook, Twitter, Pinterest, etc.
Website Performance – the performance of your site plays a massive role in user experience. Thus, there are a lot of consultants who also focus on helping you optimize for speed and security.
Conversion Specialist – these types of consultants tend to focus on landing pages, copywriting, a Call To Action (CTA), and more. Ultimately, their goal is to help increase conversions on your website.
The type of WordPress consultant you hire will depend on what your business' needs are. However, before you bring someone on board, you need to make sure of two things.
First, you have the budget to pay for a specialist's help. Second, identify what the overall outcome you want from your consultant.
In summary, if you have some clear business objectives in mind, you can start looking for a WordPress consultant!
How to Make Sure You're Hiring the Right WordPress Consultant
If you're going to hire a WordPress consultant, you need to do some research into potential candidates before settling on one.
Here are some tips to help you get started:
1. Make Sure They're Involved in the WordPress Community
Usually, you'll find WordPress consultants because they've made a name for themselves in the community and often times are referred by others.
Examples to see how they're involved:
Other ways to find consultants include checking out recommendations from popular WordPress sites. At Beaver Builder, for example, we maintain a list of Beaver Builder Experts that we recommend.

A lot of the experts we recommend are consultants and agencies. This means you'd be working with specialists or possibly an entire team, which may be a better fit depending on the scope of the work you need.
2. Analyze Some of Their Past Work
Experienced WordPress consultants should have lots of examples or case studies of success they have provided for previous clients. If they build websites, ask to see their website design portfolio.
If they do SEO, ask to see screenshots of Google Analytics website traffic for past projects. If they offer email marketing, ask to review some of their email nurturing sequences or copy they've written.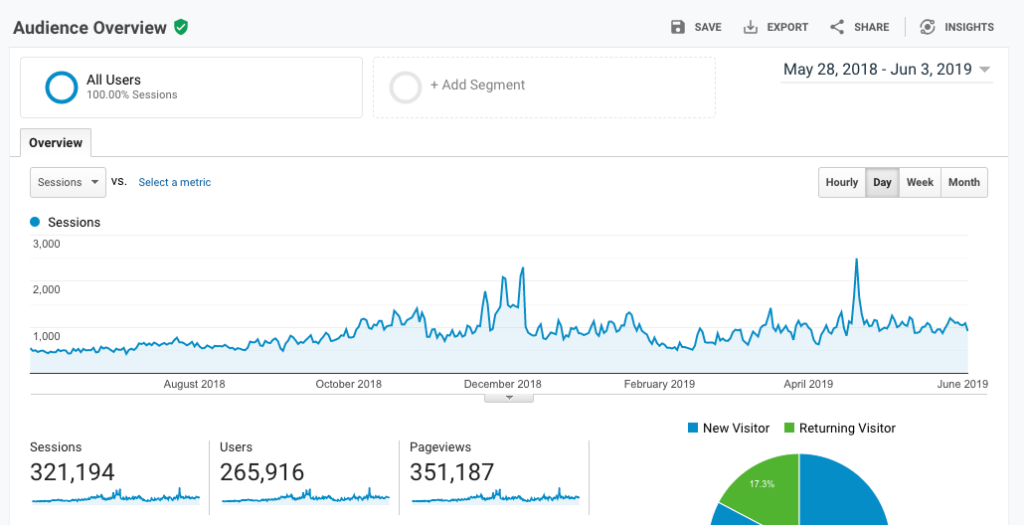 You could also take it one step further, and ask if they have any references to see what other clients past experience was like working with these individuals.
Usually, great consultants are pretty easy to spot if you know a little bit about digital marketing and WordPress. But, this can pose a problem if you're looking for a consultant, and marketing is not your area of expertise.
To gauge their talent, your best bet is to bring in someone from your team if possible who can help you make a more accurate assessment.
Imagine, for example, you want to bring a new WordPress developer into your team, but you're in charge of finances and don't have a tech background. You could judge a candidate through their resume and portfolio alone.
However, the smartest move would be to bring someone you trust with a tech background into the room, to help you ask the important questions and gauge the candidate's answers.
This brings us to our next section, which is all about the questions you need to ask potential candidates.
3. Ask the Right Questions to Gauge if They're a Good Fit
As the person who's doing the hiring, you're probably used to running interviews. Usually, the process involves asking questions, getting answers, then letting the interviewee do the same.
At this stage, you probably have a narrow list of WordPress consulting candidates, but you still need to figure out which one is the best fit for your business.
Here are some questions to help you narrow the list down to a single option:
What was the last business you worked for and how did you help them?
Why are you a good fit for my business?
Can you tell me how your consulting process usually works?
Can you share some positive results you provided for clients in the past?
What data will you need access to in order to do your work?
There are a lot of good ways to answer each of those questions. We'd recommend you pay particular attention to how consultants get back to you on numbers three, four, and five, though.
Question number three should give you a rough idea of what you're in for. If you have someone else with a similar background in the room, they can help you determine if their proposed plan sounds logical. 
It's also important you know what level of access WordPress consultants will need before you hire them. If you hire an e-commerce consultant, they might want full access to your WooCommerce settings, and so on.
Finally, at some point, you'll also need to talk about the consultant's rates. But, like most things consider the old saying "you get what you pay for" thus don't be afraid to invest in hiring a good consultant.
Conclusion
Hiring a WordPress consultant is a great investment for your business. They can help save you time, energy, and headache so that you can focus on other aspects of your business. Depending on what type of consultant you hire, they can help also help you with many aspects of your website to include SEO, conversion optimization, email marketing, etc.
Basically, consultants are 'big picture' people who can help you figure out the exact steps you need to take in order to maximize your website's potential.
That is, of course, as long as you hire a WordPress consultant who knows what they're doing. This usually means searching for someone actively involved in the WordPress community, with an objective body of work you can run the rule over.
Have you ever had to hire a WordPress consultant? Share your experience with us in the comments section below!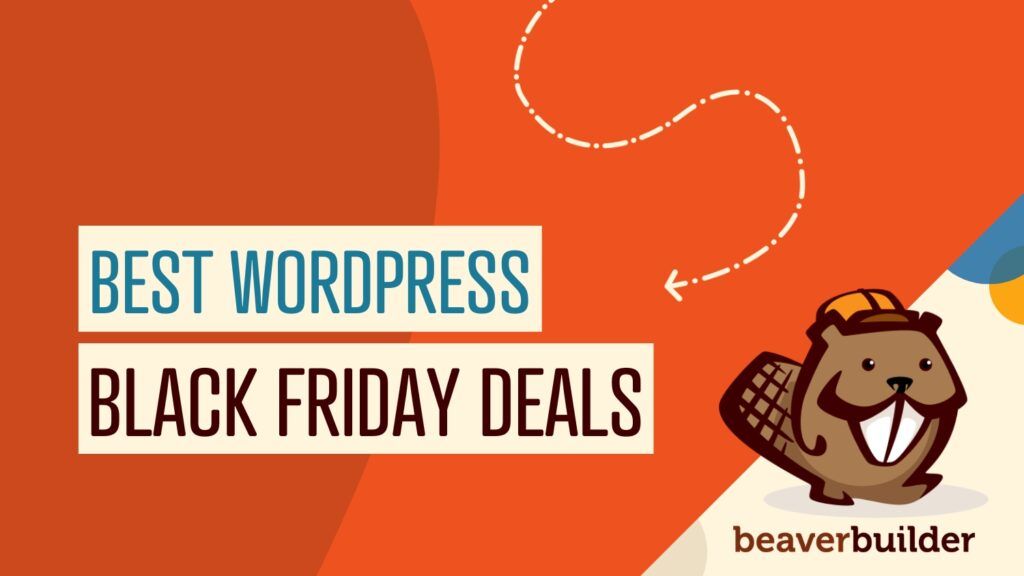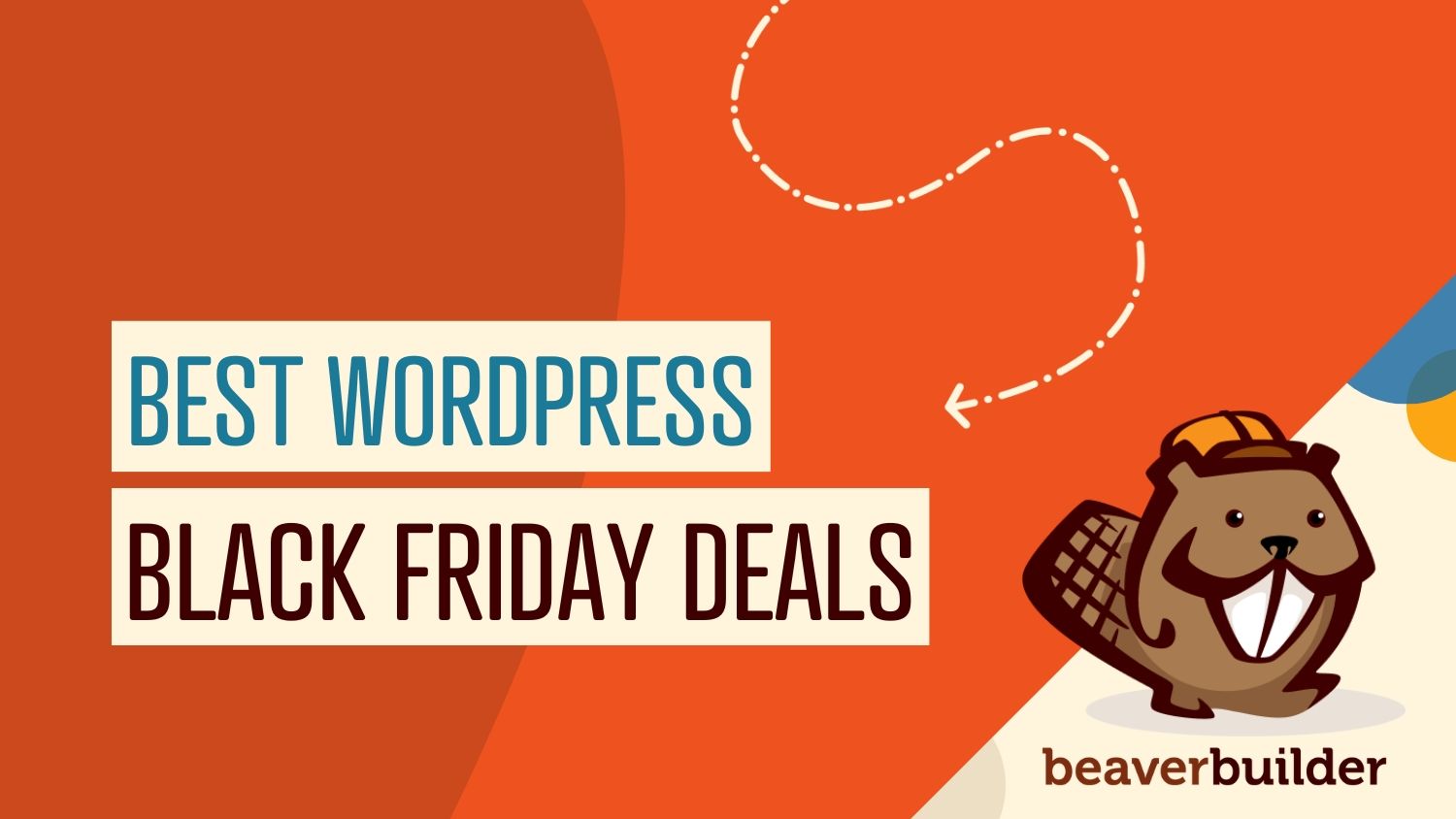 Hey Beaver Builders! Are you looking for the best WordPress deals for this holiday season and Black Friday? We reached…
Join the community
We're here for you
There's a thriving community of builders and we'd love for you to join us. Come by and show off a project, network, or ask a question.
Build Your Website in Minutes, Not Months
Join Over 1 Million+ Websites Powered By Beaver Builder.