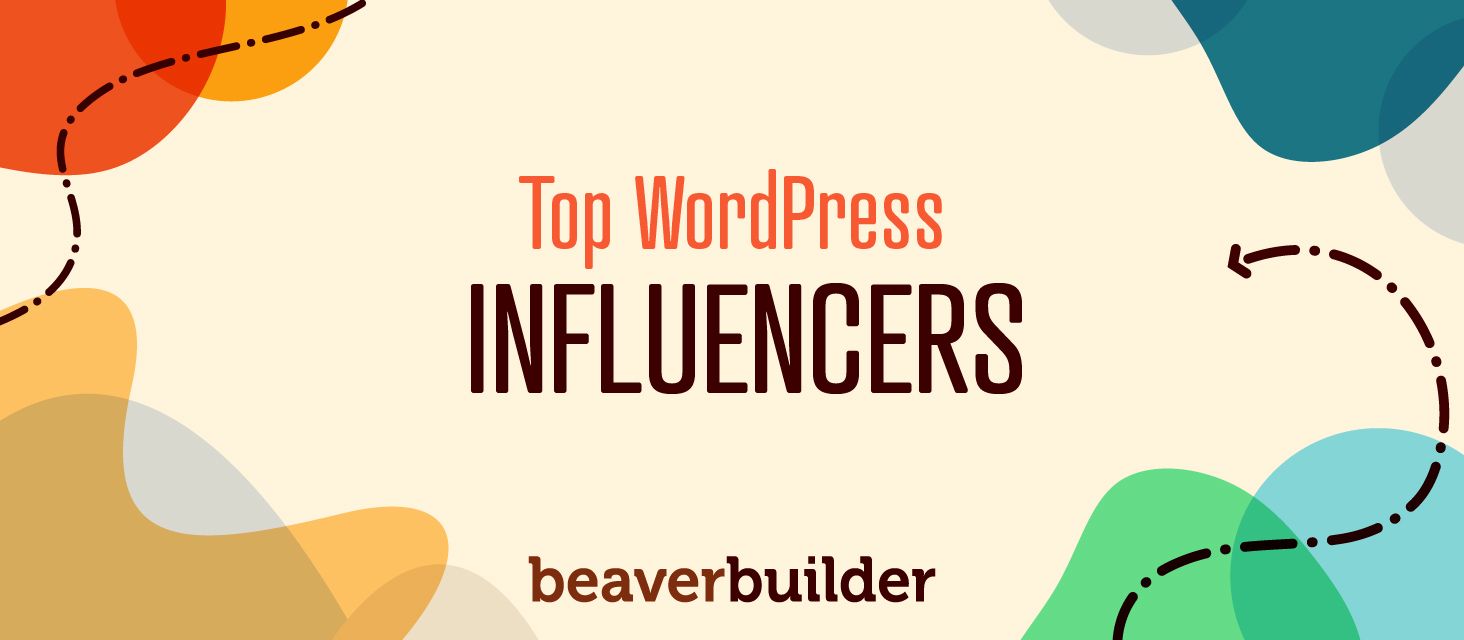 Things move pretty fast in the WordPress world. There are new plugins, themes, and updates coming out all the time, as well as changes to the Content Management System (CMS) itself.
This can be a lot for any single person to keep up with, especially if you don't follow the right people on social media.
Following the top WordPress influencers across different platforms is the best way to stay in the loop about the latest developments in the field.
In this article, we'll introduce you to some great people in the WordPress community.
And in no particular order… Let's get into it!
We just launched 6 FREE
Beaver Builder courses
. Learn how to easily build WordPress websites with step-by-step video tutorials. Get started today.
WordPress Influencers to Follow
1. Syed Balkhi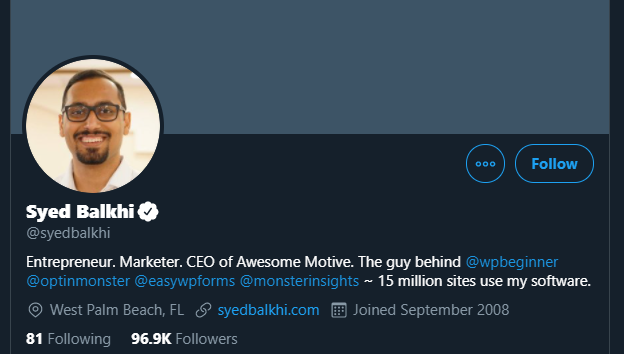 If you like to read about WordPress, then you're probably familiar with WPBeginner. It's one of the most comprehensive resources for both enthusiasts and experts, and it offers tutorials for almost any task you can imagine.
Syed Balkhi is the founder of WPBeginner, and several other key tools that thousands of users rely on, such as OptinMonster, WPForms, and MonsterInsights.
With a resume like that, it shouldn't come as a surprise that he's one of the top WordPress influencers to follow.
2. Peter Westwood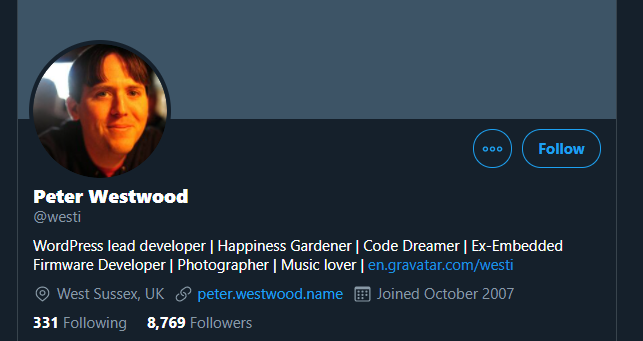 Peter Westwood has been a part of the WordPress community since its early days. He joined Auttomatic back in 2010 after years of contributing to the CMS as a core committer.
On top of working as a lead developer for WordPress, Peter also has contributed to bbPress and Jetpack, created several plugins, and even moonlighted as a WordCamp speaker.
3. Mike Jolley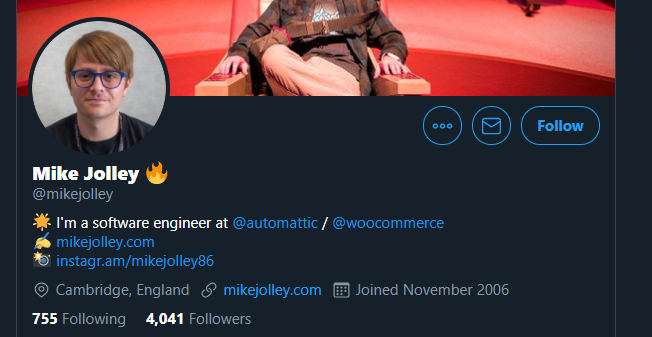 Mike Jolley is a software engineer at Automattic who focuses on WooCoommerce development. These days, he's working on further integrating WooCommerce with the new Block Editor, which should be exciting news for the many thousands of people who use both tools.
When he's not working directly on WooCommerce, Mike also contributes to the plugin's development blog.
This is a crucial resource for anyone who uses the plugin, whether on their own site or as a development tool.
4. Tom McFarlin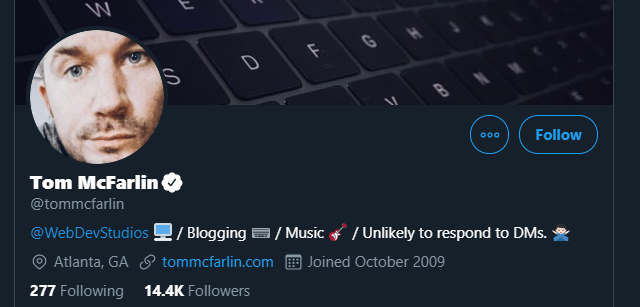 Tom McFarlin is a senior backend engineer at WebDevStudios. He's hosted a podcast about WordPress, and he's also published a lot of fantastic tutorials about the CMS across different websites.
Tom also helped edit one of the seminal books about WordPress, aptly-called Smashing WordPress. If you want to catch him speaking, he's often a guest at WordPress events around Atlanta.
5. Lisa Wilson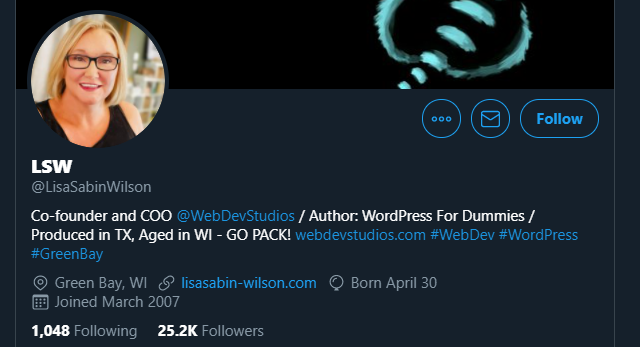 Lisa Wilson is the co-founder of the WebDevStudios (the same place where our previous pick works).
She's also one of the authors behind WordPress for Dummies, and if you've set foot in a bookstore in the last couple of decades then you've probably seen those books.
Although WordPress for Dummies is a bit outdated at this point, Lisa's expertise with the CMS isn't.
WebDevStudios is an active contributor to WordPress core development. In fact, the studio has contributed over 8,000 hours of work to core as of October 2020.
6. Josh Pollock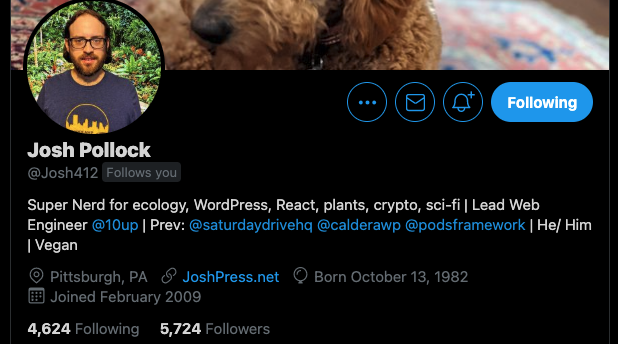 Josh Pollock is neck-deep in the WordPress ecosystem. He's contributed to projects as popular as Ninja Forms and Caldera Forms, on top of selling a successful plugin development company.
When Josh isn't working on form plugins, he also helps build WordPress-adjacent applications for his day job.
Besides Twitter, you can find John blogging about WordPress development all around the web and on his own website.
7. Joost de Valk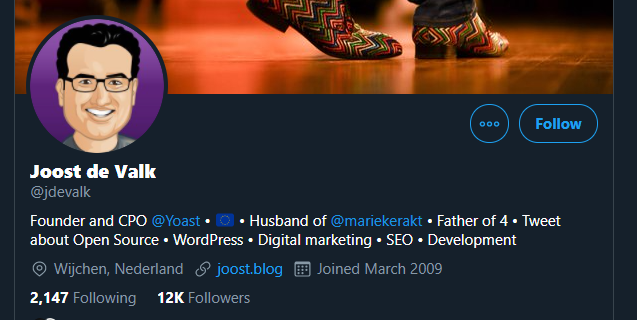 You've probably heard about a little plugin called Yoast SEO. It's used by hundreds of thousands of users to help optimize their content for search engines, and Joost de Valk is its founder.
As you might expect, Joost likes to tweet about all things WordPress, digital marketing, and SEO.
He also publishes the occasional tech tutorial (not always about WordPress!) over at his blog.
8. Marieke van de Rakt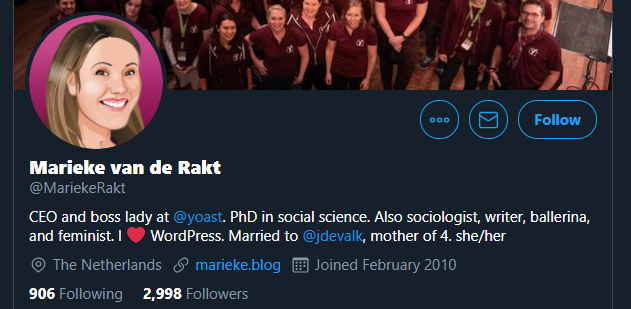 You can't talk about Yoast without mentioning Marieke van de Rakt, who happens to be its CEO.
Her Twitter feed is a fantastic source for news about the CMS, and all the constant interviews she gives as a business leader within the WordPress community.
Marieke also has a personal blog, which she updates every so often. There you'll find articles about WordPress, Yoast, and best of all, business management.
9. Jeff Star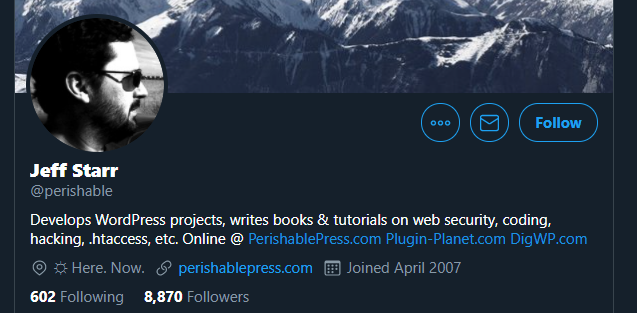 Jeff Star has been a WordPress enthusiast from the CMS' infancy. 'Enthusiast' might be selling it short, however, considering that he's written four books about the platform, including The Tao of WordPress and Digging Into WordPress.
If the latter name sounds familiar, it's because Digging Into WordPress is also a popular website full of tutorials about the CMS. Jeff was one of its co-founders, alongside the next entry on our list.
10. Chris Coyier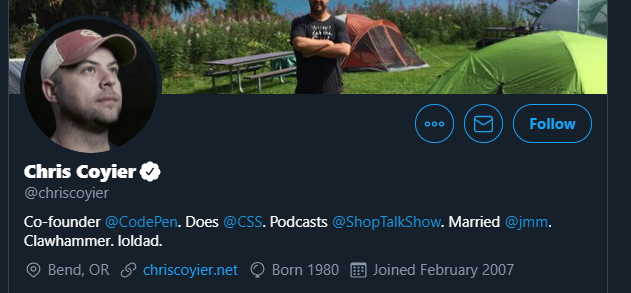 As we mentioned above, Chris Coyier was the co-author of Digging Into WordPress, and also helped launch the titular website.
On top of that, Chris is behind two amazing resources for web developers: CodePen and CSS-Tricks.
Those two sites will help you tremendously if you want to learn more about how to customize WordPress.
If you're more of an audio learner, you can also listen to Chris' web development podcast, ShopTalk.
11. Justin Tadlock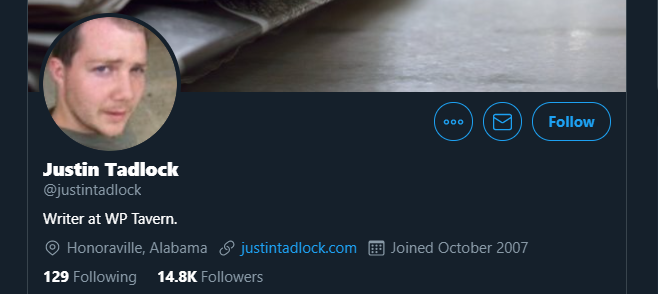 If you're the kind of person who likes reading news about WordPress in the morning with your coffee (you're not alone!) then you're going to like Justin Tadlock.
Justin is one of the most prolific writers over at WordPress Tavern, which is a website that focuses on WordPress news.
It's a fantastic place to learn about critical updates, exciting new plugins, and much more.
12. Jason Tucker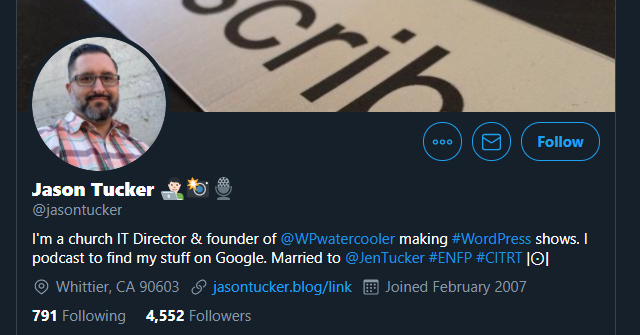 Jason Tucker is the founder of the WPwatercooler network. This network hosts three unique WordPress podcasts: Watercooler, Smart Marketing Show, and Dev-Branch.
Jason is the host of the Watercooler program, where he talks about WordPress for an audience of both beginners and experts.
If you want to spend all your free time listening to WordPress podcasts, the WPwatercooler network is the place to be.
13. Chris Lema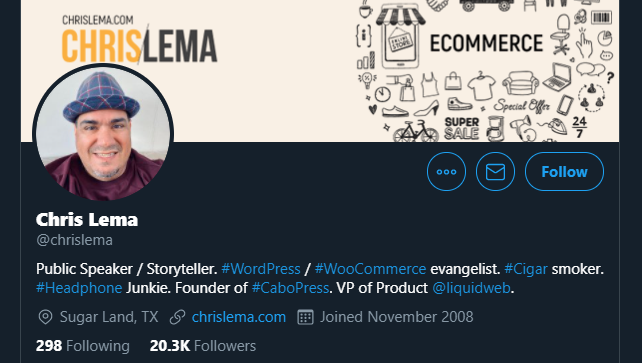 Chris Lema is the very definition of a WordPress influencer. He's a self-professed WordPress and WooCommerce evangelist, and he lives up to those titles.
When not on social media, Chris is a frequent guest speaker at WordPress events, and he runs two podcasts dedicated to the CMS: WordPress With A Capital P and The Store Builders. As if that weren't enough, Chris also offers coaching and consulting services for people who need help running WordPress-related websites and businesses.
14. Sara Rosso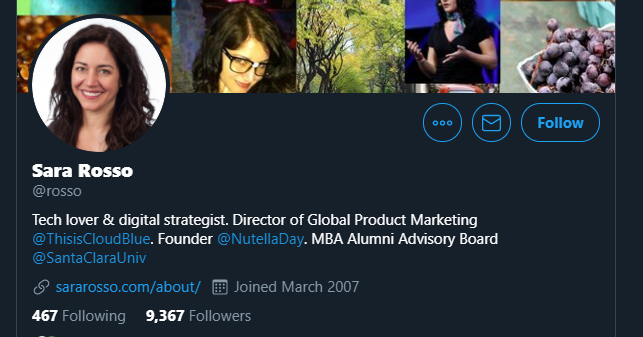 Sara Rosso is the director of marketing at Automattic and the director of global product marketing for a company that helps businesses move their operations to the cloud.
In short, she's a force to be reckoned with both within and outside of the WordPress community.
If you want tips about leadership, marketing, and business-building, following Sara on Twitter is one of the best things you can do.
15. Sarah Gooding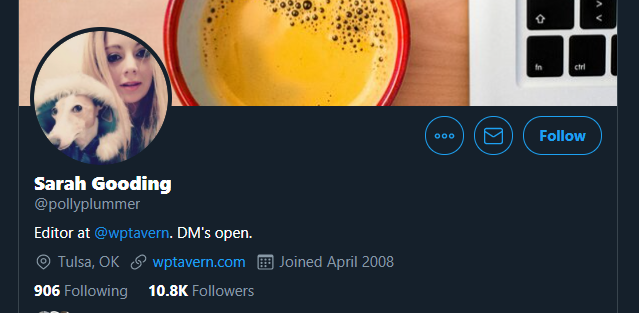 Sarah Gooding is another top WordPress influencer who cut her teeth working on WordPress Tavern – in her case, editing the news featured on that platform.
As you might expect due to her role, Sarah is one of the best sources you can follow to keep up with developments around WordPress.
Just a quick look at her Twitter feed should get you caught up on all the latest happenings.
16. Tammy Lister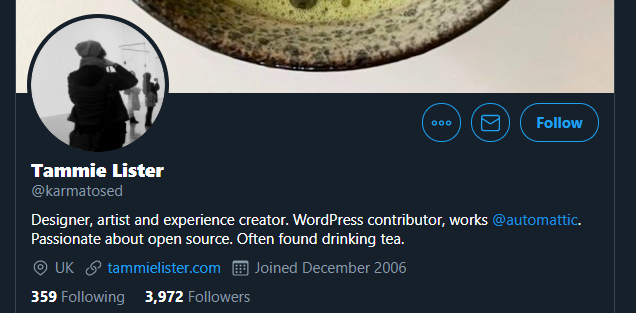 Tammy Lister also happens to be part of the Automattic family. She contributes her User Experience (UX) skills to make sure that the CMS we all know and love is a joy to use.
If you follow Tammie on Twitter, you'll get a curated feed that points you towards a lot of interesting content about WordPress.
17. Kimberly Lipari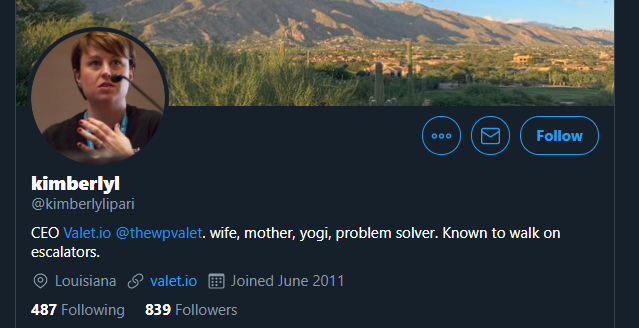 Although Kimberly Lipari doesn't tweet as often as some of our other favorite WordPress influencers, she's still a must-follow within the WordPress community.
That's because Kimberly is one of the few female CEOs in the WordPress ecosystem.
She leads the successful Valet company, which provides support, development, and auditing services for all types of WordPress businesses.
Even if you don't plan on hiring Valet, you can still learn a lot by checking out its official blog, which is full of in-depth tutorials and WordPress-related advice.
18. Rocío Valdivia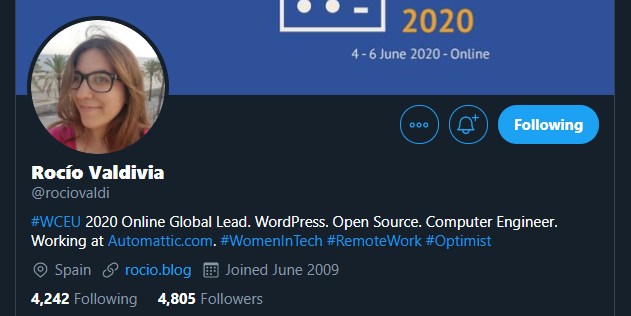 Rocío Valdivia is part of the Automattic team, and a free software evangelist. Her role as a Community Wrangler for WordCamps means she's a mainstay at European conferences for the CMS.
As you might recall, we mentioned WordPress for Dummies a few influencers ago, and Rocío also happens to be one of the book's co-authors.
Aside from her extensive work with WordPress, she can also boast about giving some of the first WordCamp talks in Spanish during the first two European events.
If you visit her blog, you can see all of her past talks, both in Spanish and English.
19. Matt Mullenweg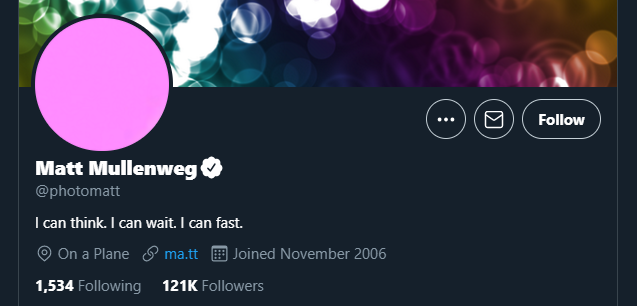 Calling Matt Mullenweg a WordPress influencer is true, but that's also putting it lightly. Matt is one of the co-creators of WordPress and the CEO of Automattic, its parent company.
Matt has been living and breathing WordPress since 2003, and his feed is a reflection of that fact.
Within his Twitter account, you can find links to interviews, WordPress tips, key updates, and much more.
20. Matt Medeiros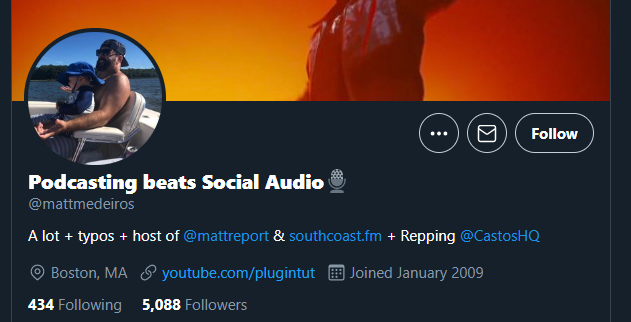 Matt Medeiros is the host of the Matt Report, a podcast dedicated to WordPress, digital businesses, and the intersection of the two fields.
Through his podcast, Matt interviews WordPress creators and developers, as well as all kinds of web professionals and entrepreneurs.
If you follow his Twitter feed, you'll be the first to know when new episodes of the Matt Report are up.
21. Morten Rand-Hendriksen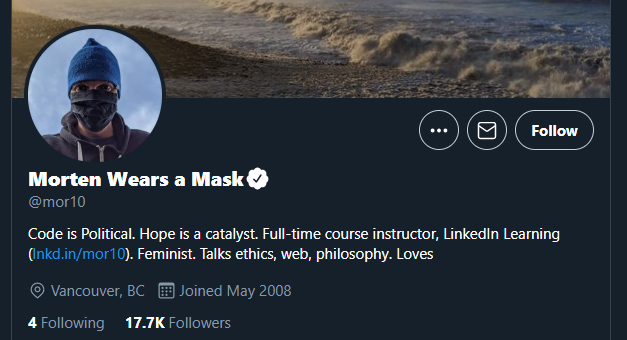 Morten Rand-Hendriksen is a web designer and developer who makes his living as an online course instructor. He offers dozens of online lessons, spread out across LinkedIn Learning and Lynda.com.
Many of Morten's courses focus on WordPress, covering both beginner and advanced topics.
Within his Twitter feed, you'll find a lot of his personal thoughts, but also plenty of links to interesting web design and development content.
22. Cory Miller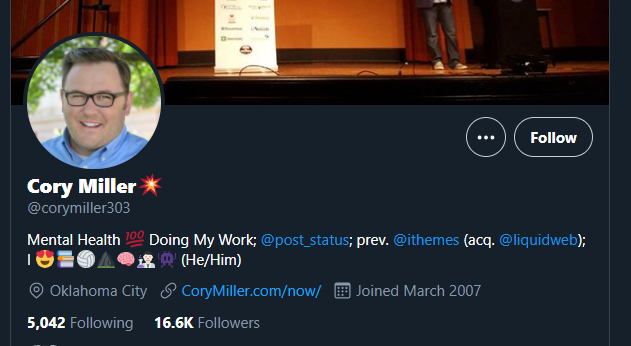 Cory Miller is an entrepreneur who wears a lot of hats. He has projects in the mental health and content spaces, as well as in e-commerce. He's also the man to follow if you want to read about WordPress news.
One of Cory's projects is called Post Status. It's one of the largest WordPress communities, and it includes news articles, a podcast, and even a private club.
If you like Post Status, then you should definitely follow Cory on Twitter as well.
23. Brian Krogsgard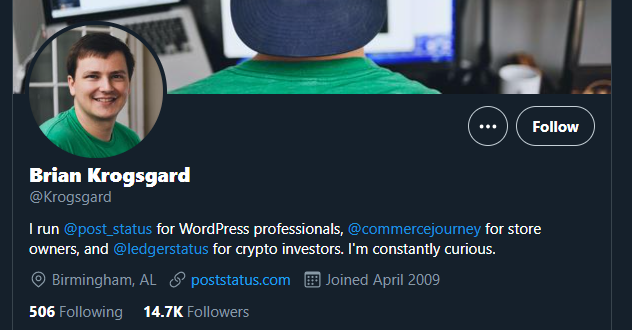 Brian Krogsgard is the other half of the duo that runs Post Status. Just like his co-founder Cory, Brian juggles a lot of projects alongside his WordPress interests.
On his Twitter feed, Brian talks about WordPress, e-commerce, general web development, and even cryptocurrencies.
We'd highly recommend following both Brian and Cory.
24. Sherry Walling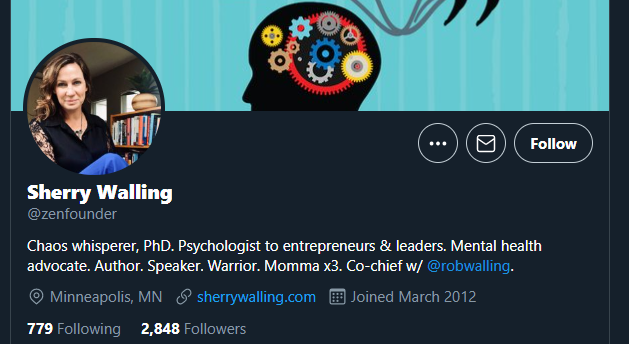 Sherry Walling is an author, speaker, and mental health advocate. She's also given several presentations at different WordCamps, focusing on how to start and run your business without burning out.
A lot of WordPress influencers focus mostly on the technical side of running an online business.
If you also want to read tips about how to remain productive without burning out, you should definitely follow Sherry on Twitter.
Conclusion
Unsurprisingly, most of the top WordPress influencers are incredibly active on Twitter. That's because it's the social media platform best-suited for sharing quick bits of news, updates, blog posts, and links to new podcast episodes.
If you keep tabs on even a handful of the 24 individuals listed above, you should have more than enough WordPress news and discussions to last a lifetime. If you follow all of them on social media and read their blogs occasionally, you'll never miss out on anything WordPress-related again.
Do you have a favorite WordPress personality we didn't mention?
Tell us about them in the comments section below!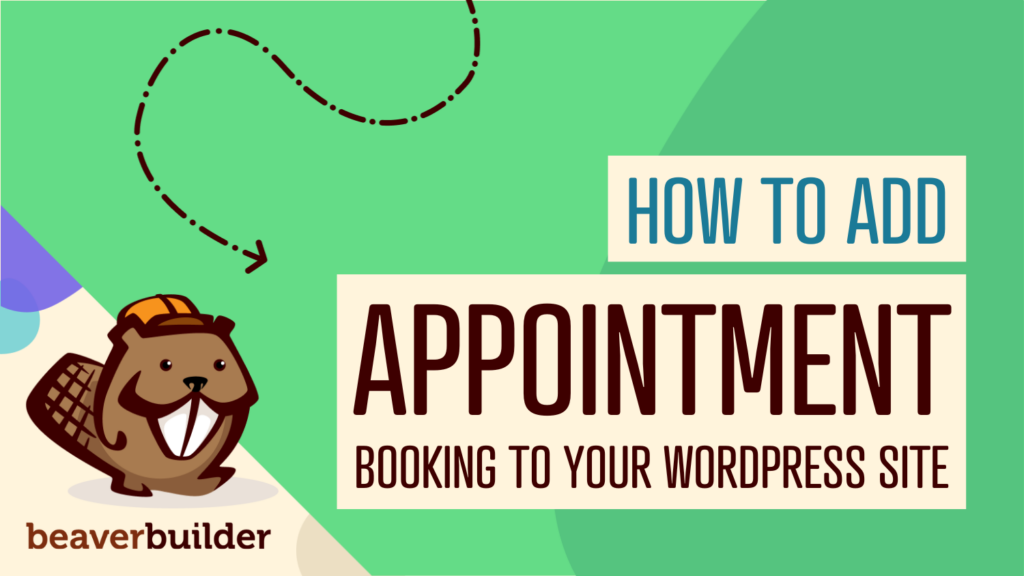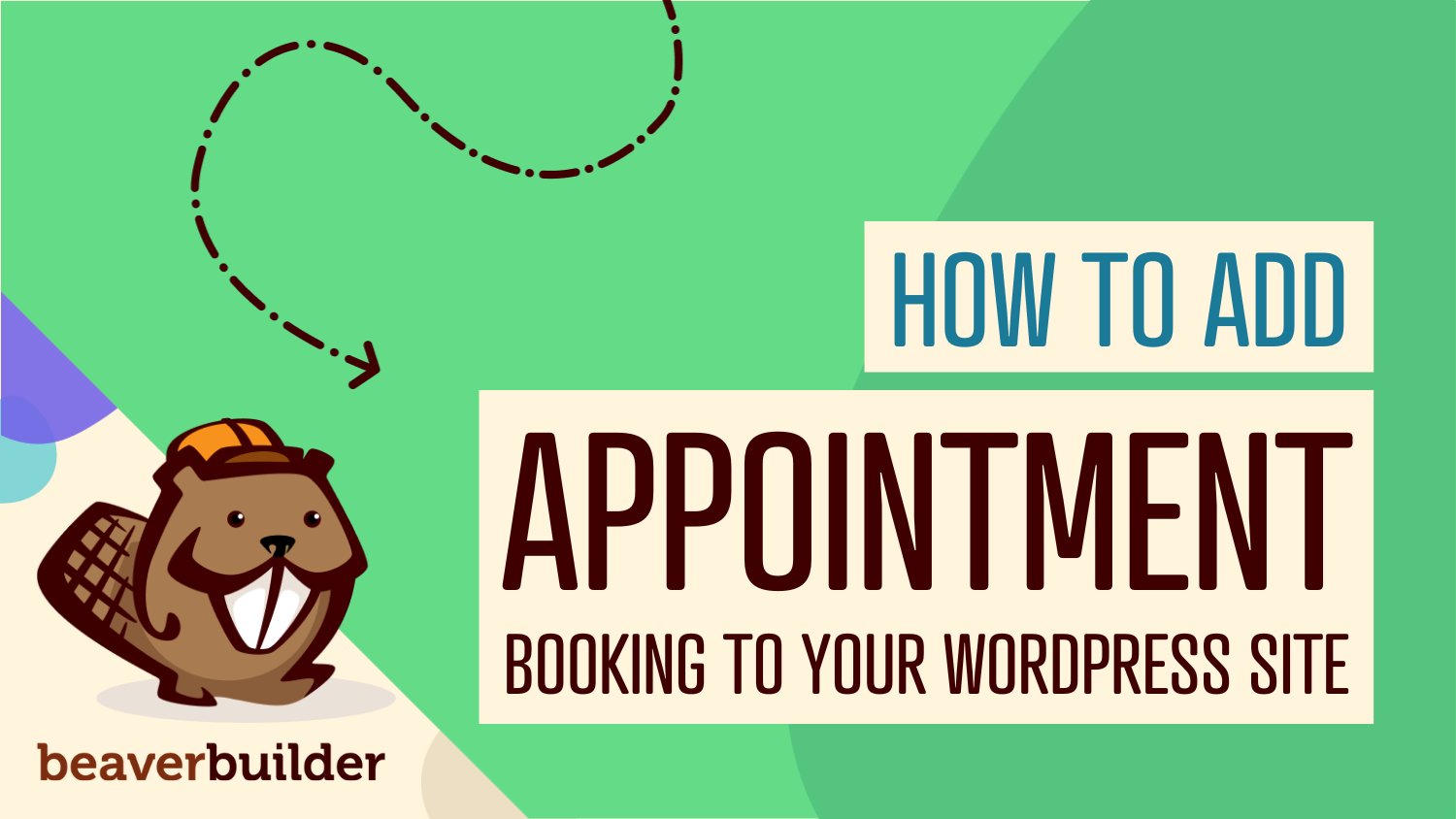 Wondering how to add appointment booking to your Beaver Builder site? For any business that relies on appointments, such as…
Join the community
We're here for you
There's a thriving community of builders and we'd love for you to join us. Come by and show off a project, network, or ask a question.