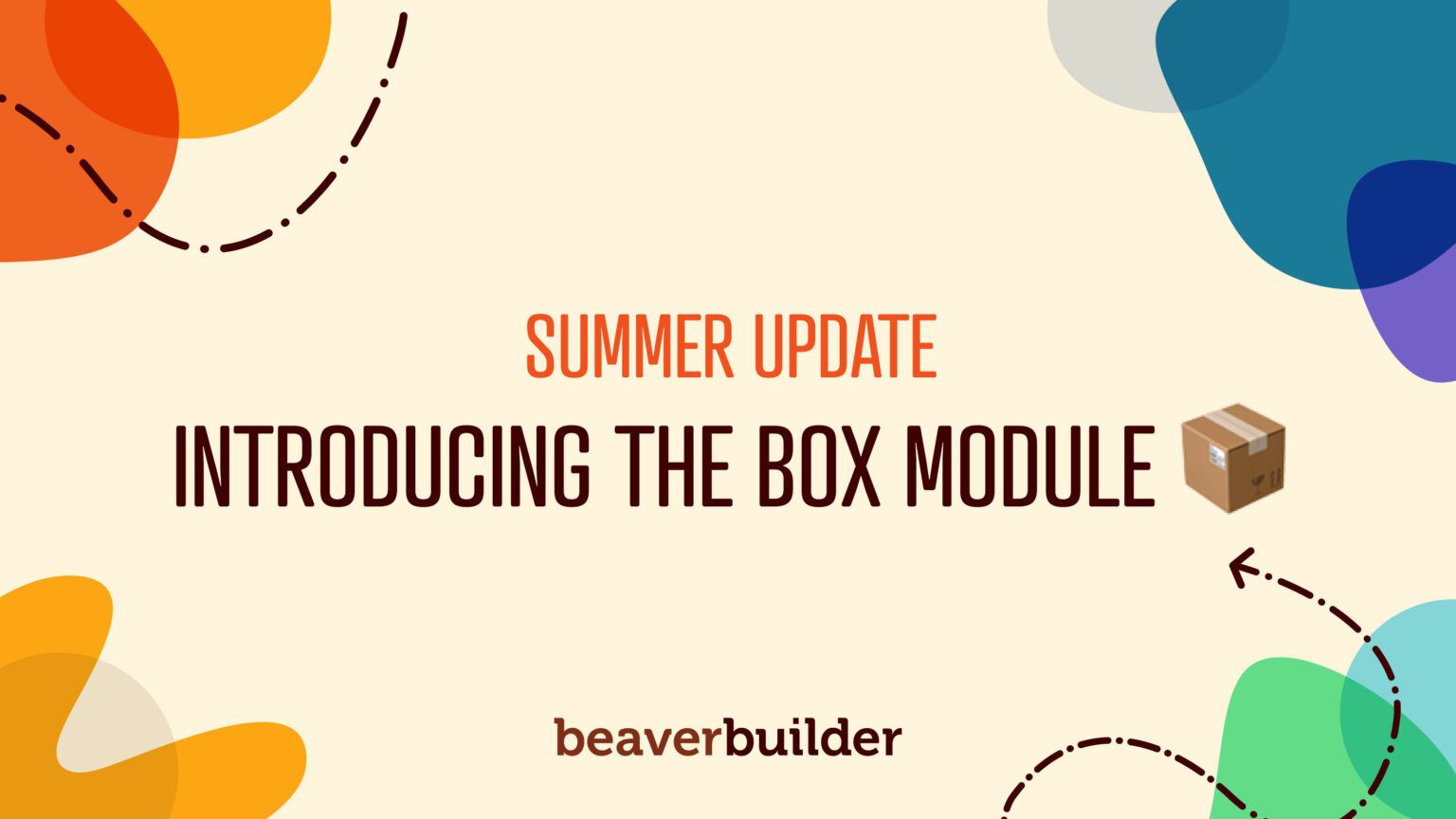 Hey all! Technically, Summer doesn't start for a couple more weeks, but it sure is starting to feel like summertime here in California. Along with the rest of the world, I've been spending plenty of time recently honing the craft of AI generator prompt engineering so I'd like to start this post off with an AI-assisted beaver joke…
Q: What did the beaver say to his friends at the summer picnic?
A: "Let's stick together and have a dam good time!" 😂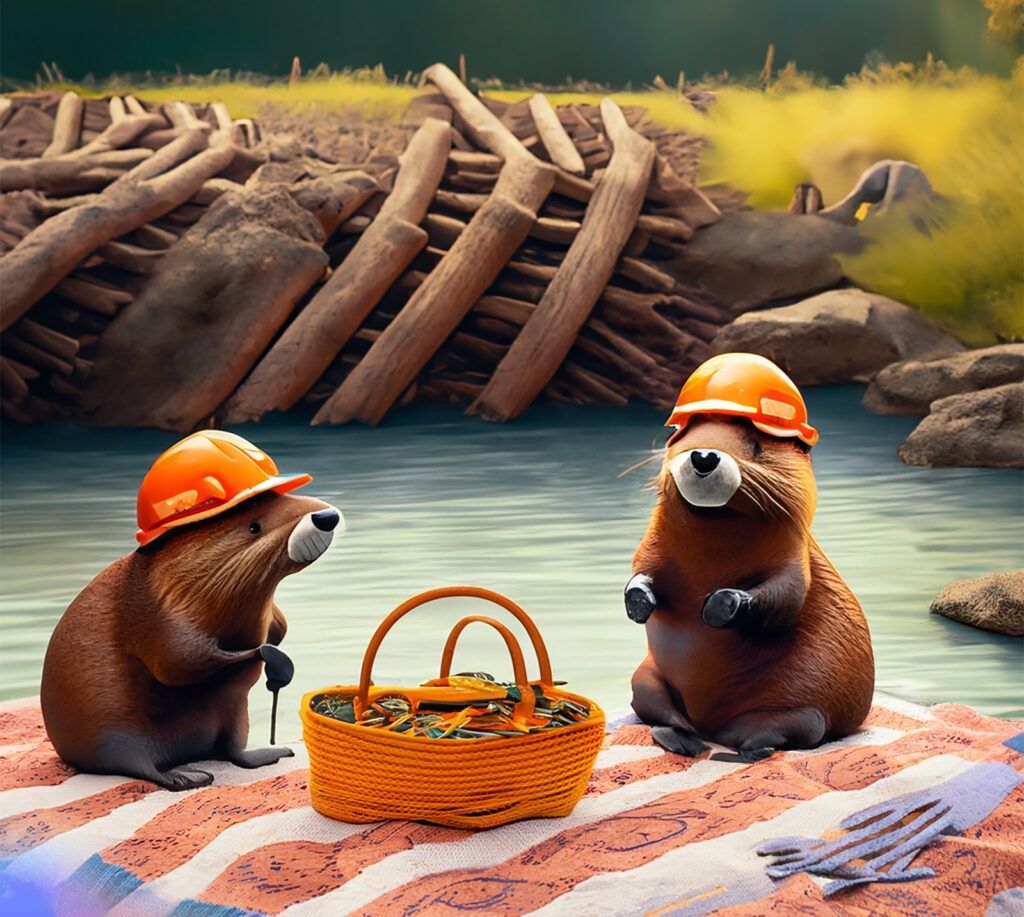 The team has been working hard to bring several exciting new features to Beaver Builder, and we have a sneak peek to share with you today. There is news about our latest Beaver Builder update (2.7) and some additional courses and content available for Beaver Builder…
Fun Fact about Beaver Kits 🦫
Did you know that baby beavers are called "kits?" Beaver Kit is also the name of a new premium template pack we created and released over on Assistant Pro. Since launching the Assistant Pro sharing features and marketplace, the community has been thriving and there are now hundreds of templates and designs available – many of them for free!
We have a Beaver Kit promo video over on YouTube if you'd like to see all it can do.
Getting started with Assistant is easy. Sign up for an account at Assistant.pro and install the Assistant plugin on one or multiple WordPress sites. Now, you're ready to effortlessly import and use any of the templates and designs or upload your own to share with others!
Do More with Custom Modules
One super-powerful feature of Beaver Builder is the ability to create your own modules with custom HTML, CSS, JS, and PHP. We maintain extensive text documentation on how to create custom modules, and now we've summarized and broken down that process into an easy-to-digest custom module course.
The course is available for a one-time $49 fee. You can find it, along with our 7 other free courses, in the Beaver Builder Course Library.
Beaver Builder 2.7 – "Cascade"
The latest version of Beaver Builder just dropped this month. Beaver Builder 2.7 "Cascade" is live and features a new, more-accurate responsive editing interface, per-node CSS and JS, ACF Blocks support, and a lot more.
When we release major updates, we start by making the new version available to download from your account page and manually update your sites. After a few weeks, we push out automatic updates so everyone can update from the WordPress admin area. We just enabled auto updates last week so, if you haven't logged into your site in a while, you can update today and check out the new goodies!
To learn more about what changed in 2.7, see our update blog post or this quick video over on YouTube.
What's coming to Beaver Builder next…
Now that 2.7 is all wrapped up, we've been working hard to figure out an elegant way to bring some powerful new features to Beaver Builder for our next update. Browser adoption of CSS features like grid and flexbox is ubiquitous, and we plan to introduce support for both very soon.
Introducing the "Box" Module 📦
The solution we've come up with is called the "Box" module. It's a module that, similar to a row or a column, will act as a container. Boxes can be nested, stacked, and arranged horizontally, vertically, or in a grid. Unlike percentage or fixed-width columns, boxes can be more fluid and flexible. Imagine a header with a logo that is 200 pixels where the rest of the space is dynamic based on the screen width.
This is one of those concepts that is much easier to visualize than to explain in words, so have a look at this Box Module teaser video…
Along with pixel-perfect headers, the Box module is going to open up lots of new possibilities for modern page designs. It also outputs less markup than traditional row and column layouts, so designs utilizing the Box module will benefit from fewer elements on the page.
Because the Box module is native, supported in the free version of Beaver Builder, and a tool that has a LOT of variations and combinations, we're extra excited about the potential for everyone to share and iterate on each other's creations using Assistant Pro!
Global Styles & Colors
The other big push we're making is to implement global styling and colors. These features will enable you to set styling options in Beaver Builder for things like typography, links, buttons, and headings, and the settings will apply across your site. You'll be able to override any of them on a case-by-case basis in Beaver Builder, but imagine setting a button style once in the global style panel, then every button you put on a page inheriting that style by default.
Global colors will allow you to set up a color palette and color names for a site and then easily access those colors in Beaver Builder. No more having to copy and paste hex codes. We're also exploring the idea of supporting WP global colors with this feature so you'll have easy access to them if they're supported and set in your theme.
We don't have an ETA for these features yet, but we're excited to get an alpha version out as soon as possible so we can get feedback and work toward getting them launched.
Beavers in the Wild
The world is getting back to normal these days and it feels great. Last week, I took a trip out to Austin, Texas for CloudFest – a web hosting and domain-focused event. A major highlight from the trip was meeting up with one of the more well-known names in the BB community, Zack Pyle!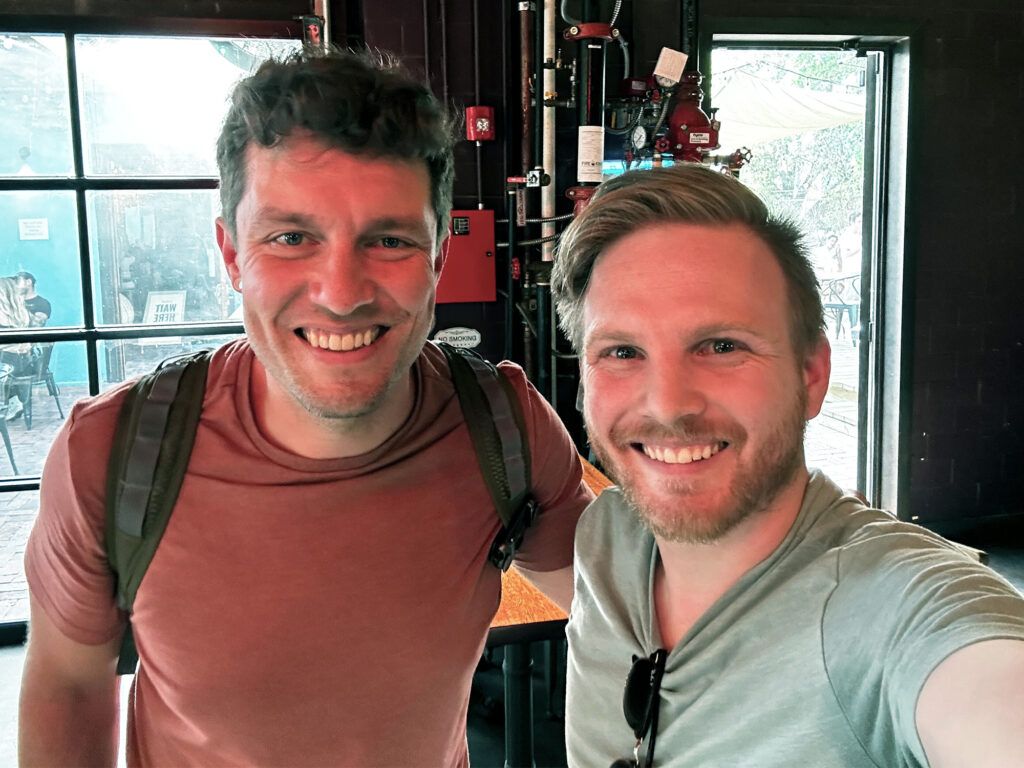 If you're not familiar with Zack, he is one of the regulars over at the Beaver Builders Facebook Group and on our BB Slack.
I also had the opportunity to jump on two fun podcasts recently…
On the WP Coffee Talk podcast with Michelle Frichette, I told the story about how I planned and failed to make my co-working space membership a better deal by drinking "free" beer. I also shared one of my favorite coffee cups and the hidden "Easter egg" sticker I have on it.
Over at the WP Minute Podcast, Matt Mederios and I had a longer-form discussion about the future of page builders! Matt has been doing podcasts for a long time, and he really knows the right questions to ask to get folks to open up and share.
Thanks a ton at both the WP Minute and WP Coffee Talk for hosting me. If you listen and enjoy either episode, I am sure Michelle and Matt would love it if you could give their podcasts a nice rating or a share.
WordCamp US
At the end of August, several of the Beaver Builder team will attend WordCamp US in Maryland. I'm particularly excited about this year because the camp falls on my birthday! I'm hoping to host a little celebration and would love for you to join. Shoot us a comment or a tweet if you plan to be there. We're bringing some special swag to give away.
Tickets are currently sold out, but there is still an opportunity to volunteer and/or speak. Also, if you ask around, tickets can usually be found throughout the WordPress community. Hope to catch you there!
See you soon 👋🏼
It's been an action-packed Spring and we're looking forward to a similarly busy and productive Summer. As always, from everyone on our team, thanks for the support and encouragement. Beaver Builder recently celebrated its 9th anniversary, and we wouldn't still be here if it wasn't for you. 🧡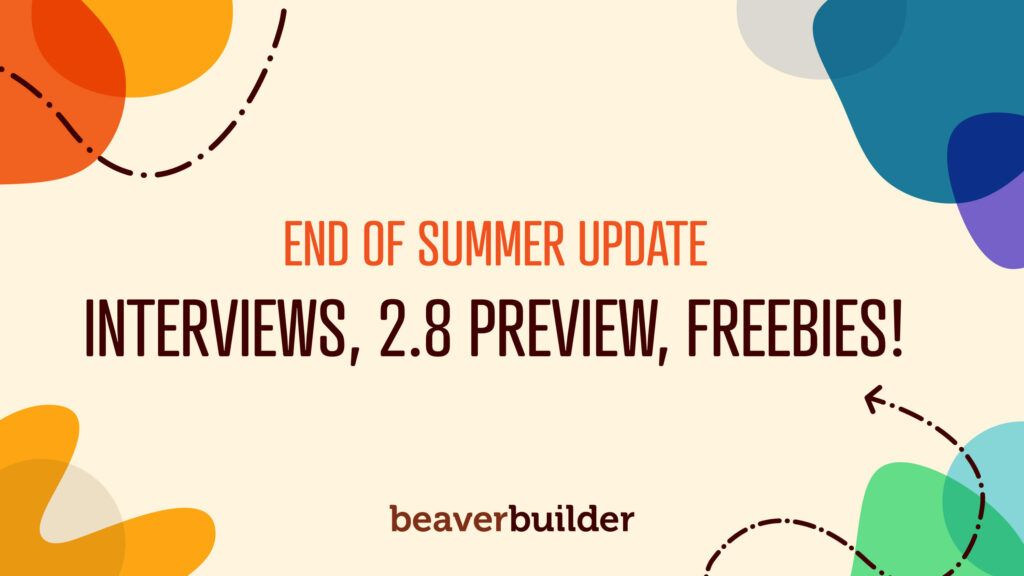 Hello, Beaver Builder community! Summer is almost over we're ready to welcome some cooler weather. 😅 We have some exciting…
Join the community
We're here for you
There's a thriving community of builders and we'd love for you to join us. Come by and show off a project, network, or ask a question.