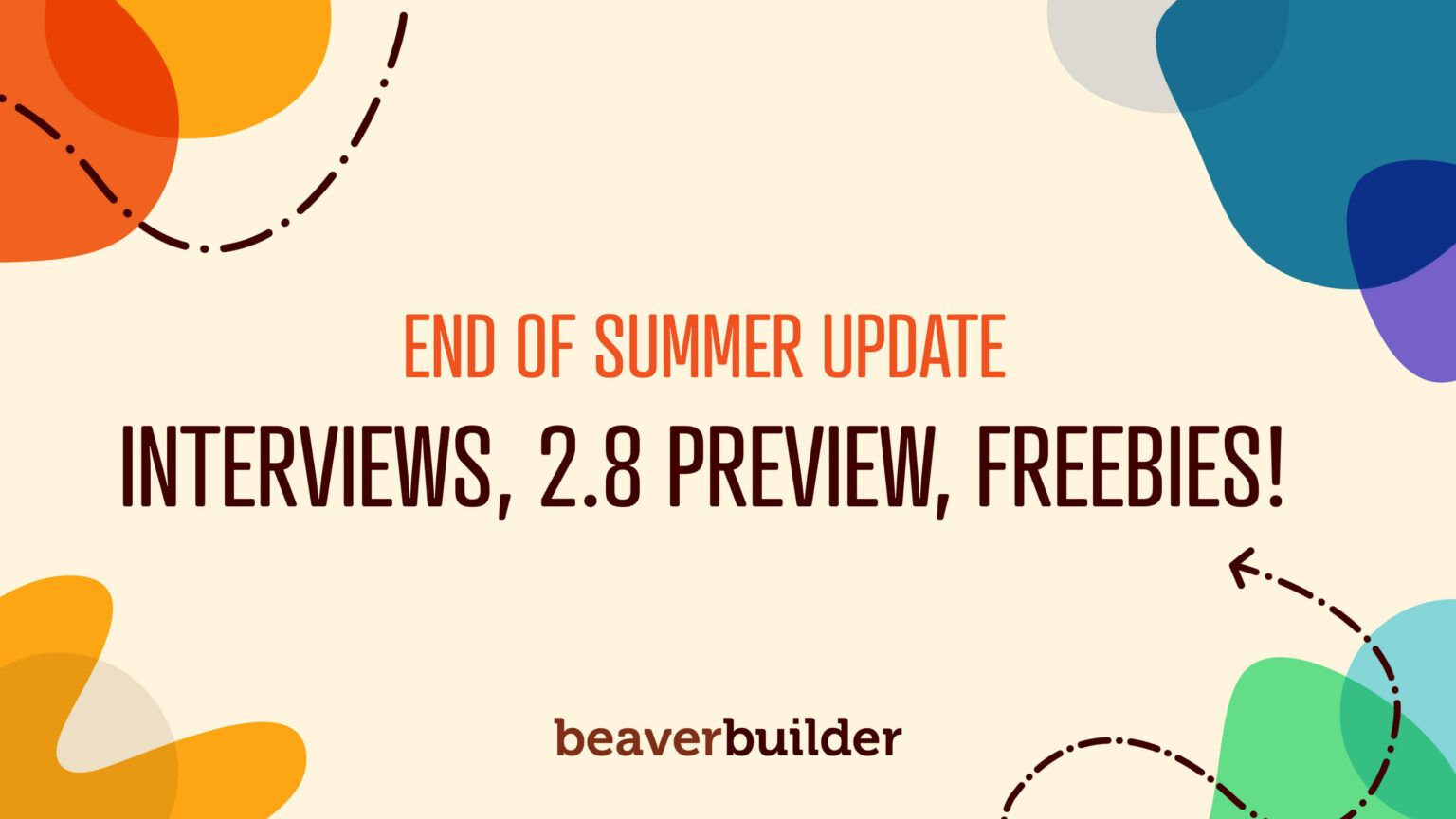 Hello, Beaver Builder community! Summer is almost over we're ready to welcome some cooler weather. 😅
We have some exciting updates to share with you. Let's dive in. 💦
Get to Know the Beaver Builder Team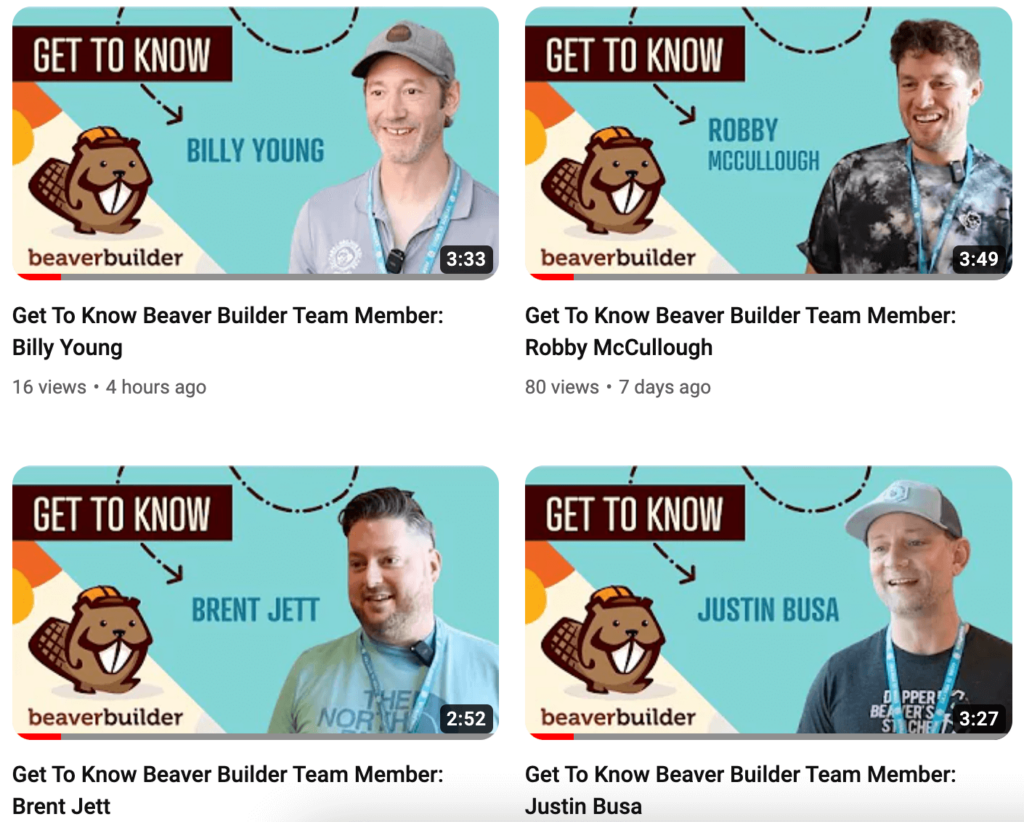 Have you ever wondered how Beaver Builder started or who created it?
We interviewed the founders and some team members: (Click links to watch)
Our team consists of many people from all around the world. 🌎
We plan to conduct more interviews in the future so you can put a name to a face and get a behind-the-scenes view of the company.
Join Us at WordCampUS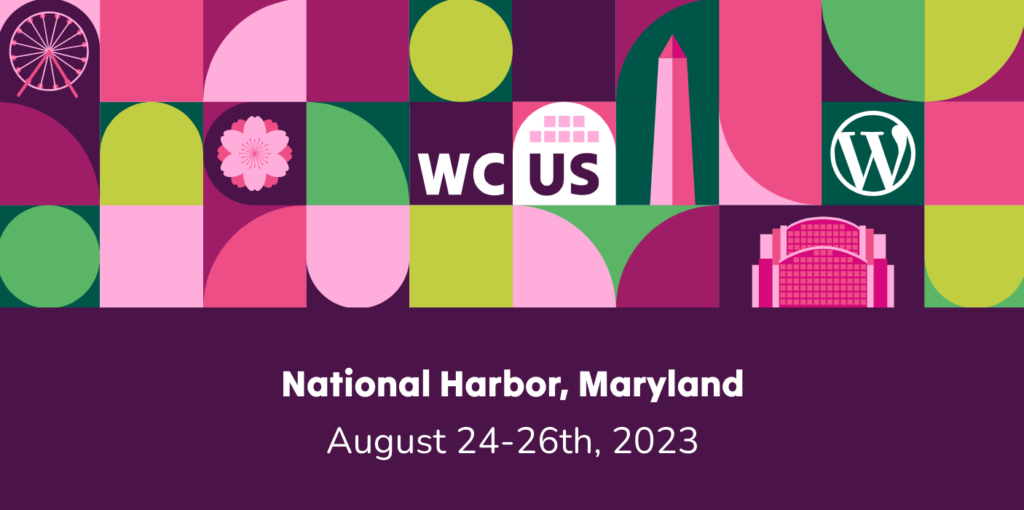 We're happy to share that we will be attending WordCampUS in a few days!
You can meet up with Justin, Robby, and Brent in person.
Please say hi, and maybe enjoy a beverage together. 😎 (Hint they mention their favorite drinks in the video interviews above)
Beaver Builder 2.8 is Coming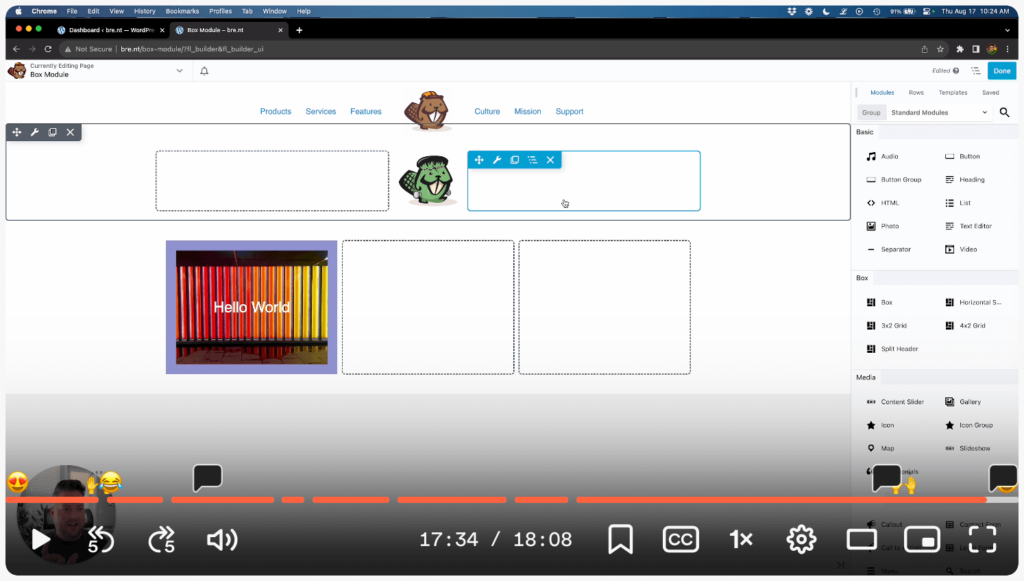 💥 We just released the first public build of Beaver Builder 2.8, which includes some MAJOR new features:
The Box Module
Global Styles
Global Colors
If you'd like to help us test the new features, you can find development builds on your My Account page.
Simply look for a button that says "Download and test an upcoming release."
Or, you can try a hosted demo using this link: Beaver Builder 2.8 Beta
Brent has also put together a video talking about the new box module and what it is capable of. We invite you to have a look at the demo video here.
There are a lot of new layout options that will be possible with Beaver Builder, and don't forget to share your designs to the community over on Assistant!
Free Wireframe Kit Course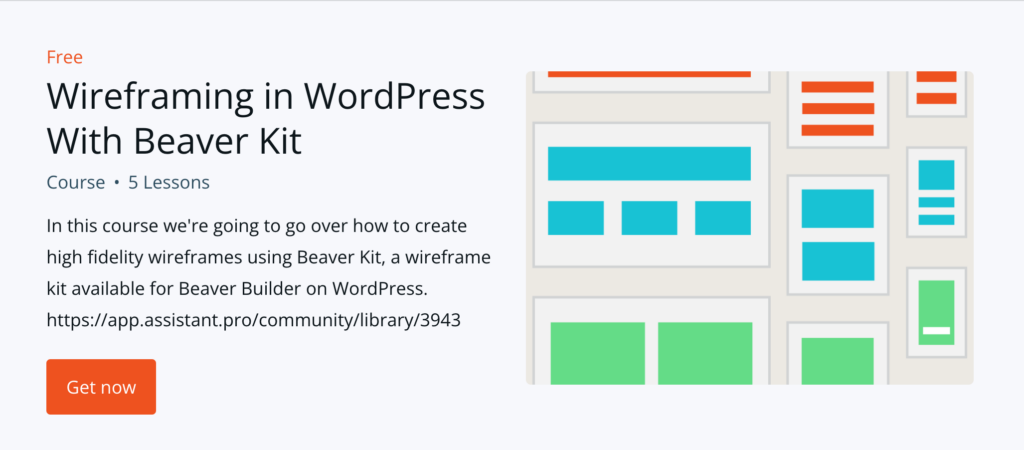 We are thrilled to introduce a brand-new FREE course that will teach you how to create landing page wireframes using Beaver Kit.
This course is perfect for anyone looking to elevate their web design skills and learn how to make professional wireframes quickly and easily.
If you haven't done so already be sure to register to access the courses here.
New Free Landing Page Templates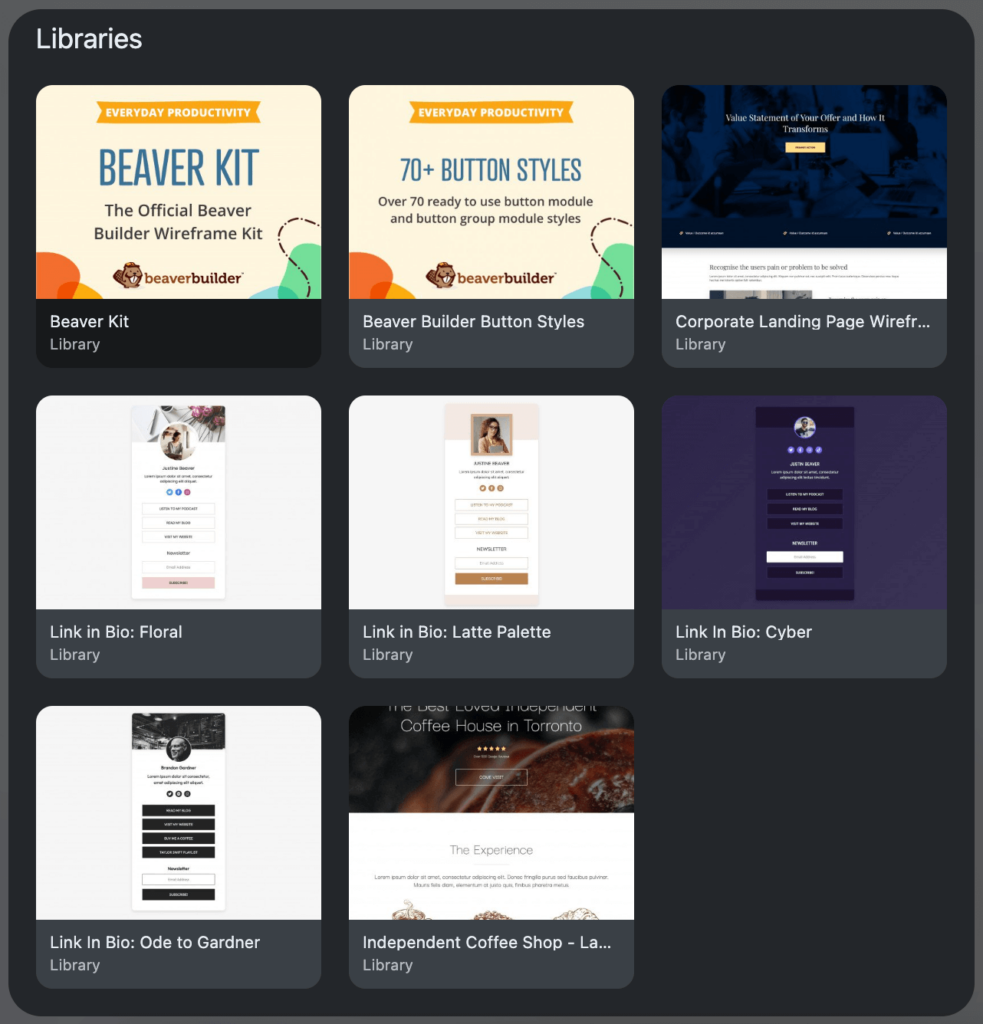 Everybody loves freebies! So we have some more for you.
We just released some new landing page templates that are now available in the Assistant Pro Community.
You'll find Beaver Builder templates for a Corporate website and a Coffee Shop, and we think you'll love them!
We will be adding more templates to the community in the coming months.
Wrapping Up
Thank you all for your continued support of Beaver Builder. We hope you enjoyed this update and encourage you to share your thoughts with us.
Happy building, and enjoy the last few days of summer!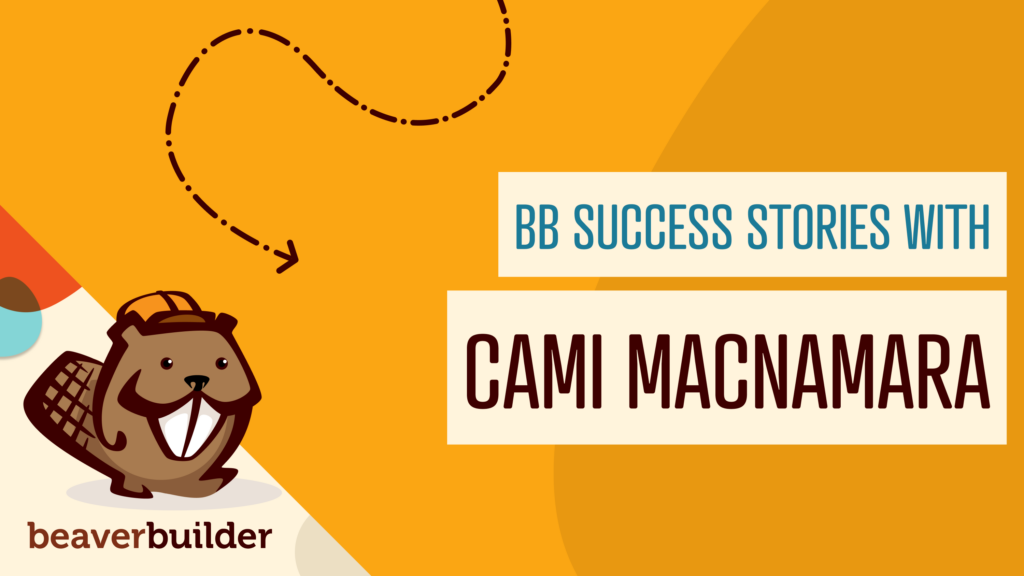 We are excited to introduce our good friend and a long-time Beaver Builder power user, Cami MacNamara. In this post,…
Join the community
We're here for you
There's a thriving community of builders and we'd love for you to join us. Come by and show off a project, network, or ask a question.