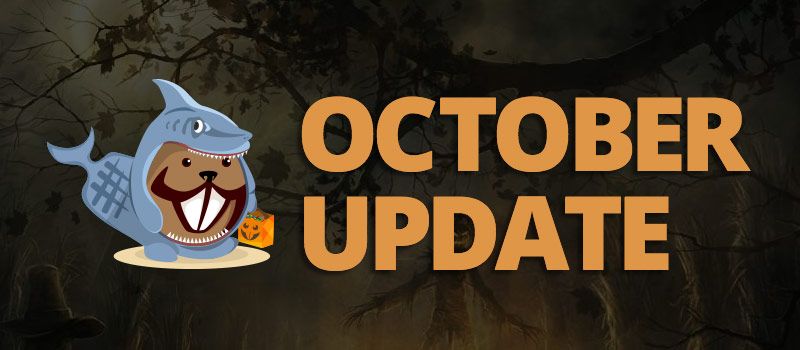 Howdy! The kids are back in school, it's American* football season, Halloween is almost here, and it's time for an update post!
This month, there is a new alpha version of Beaver Builder available and it includes the #1, most-requested feature ever! We pushed out a few minor updates. If you missed it last month, we wrote about a really awesome opportunity Beaver Builder has with GoDaddy. And lastly, we have a few events coming up and a few random announcements. Let's do it!
What's New
We released a few minor page builder updates since our last post. We snuck in a pretty sweet new feature, you can now use YouTube and Vimeo videos for row backgrounds! MailerLite is now supported in the Subscribe Module and, as always, there's some other fixes and enhancements detailed in the change log.
What's Coming
The big news of the month are all the new improvements coming in Beaver Builder 1.9 (the version name is still TBD).
We really do our best to implement feature requests and listen to your feedback. The ability to put columns in columns has been one of the most-requested features since we started Beaver Builder. It's been on the list for a long time because we could never quite come up with an elegant way to implement it. Until now!
We have an alpha version of 1.9 available with our snazzy new column/row editing interface. Justin made a video showing off all the new features.
Because we're making some big UI changes, we'd love to hear your feedback. Our good friend, David Waumsley, set up a live demo where you can jump right in and start playing with the Alpha version.
You can also read about all the new features in this Knowledge Base article.
Brent, who's been putting a bunch of work and thought into the next-generation Beaver Builder UI, whipped up a slick video showing off some advanced techniques that will be possible.
Again, your feedback is wildly important to us, so please don't hesitate to let us know your thoughts in the comments  🙏🏼.
Our Support Team is Awesome
It's always easier to show off for someone else, and I wanted to do some showing off this month. Back in January, during the entire month, we had 411 support "conversations." Pretty good, right?
Care to guess how many conversations we had in August? Just 8 months later?
We had 1786—a HUGE jump!
A few months back, we transitioned from a support forum to a ticketing system. We've always taken great pride in the quality of the support we offer, but we never really had a way to track it. Now we do. Check it out: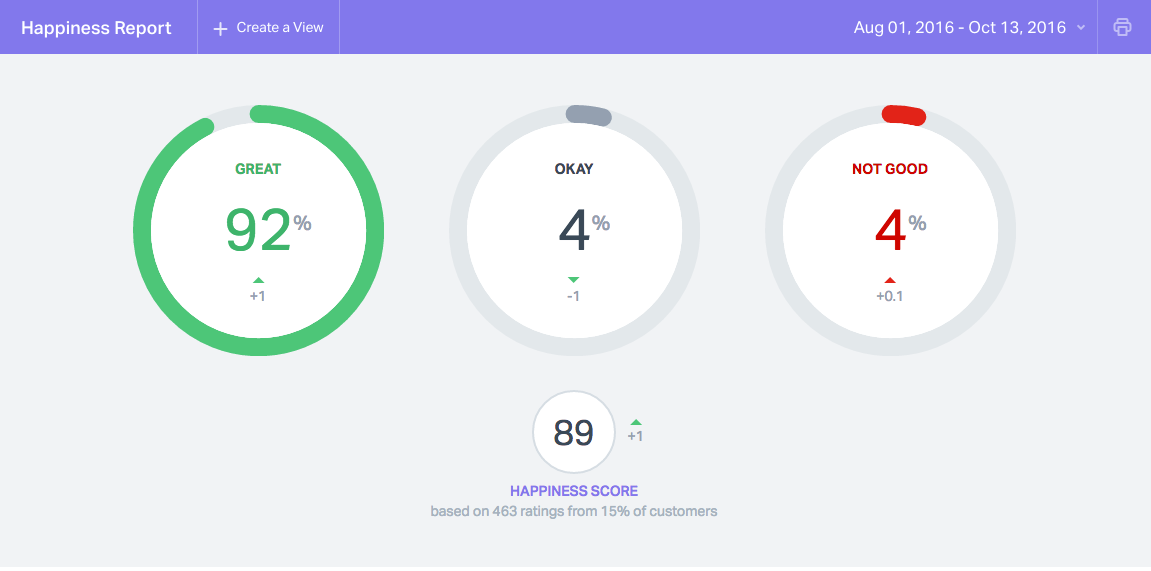 92% of the reviews are great. Amazing! Over a 4x volume increase, in less than a year, and we're still keeping a very high level of quality. Great work, guys. 🙂
Upcoming WordCamps
We're really excited to have a few WordCamps on the schedule. All three of us will be at WordCamp Sacramento this weekend, and Justin and I will be at WordCamp US in December. Are you going to be at either event? Let us know! We're bringing LOTS of beaver stickers!
While we won't be there, WordCamp Seattle is coming up in a few weeks and we're a sponsor. It should be a great event if you're in the area.
Footnotes
Website Weekend LA
First up, we wanted to give a plug to our friends over at Website Weekend LA. It's a weekend-long event, on October 22-23, bringing non-profits together with web professionals. I believe there is a waitlist for volunteers, but if you're in the LA area and want to help out I imagine they'd be happy for the extra support.
BB + Toolset Integration
The Toolset suite of plugins released a Beaver Builder integration that allows you to create templates for custom post types using Beaver Builder.
Are you using Toolset and BB together? We'd love to see some examples of the two in the wild. Please feel free to share your project with us privately or in the comments.
Pippin's Page Builder Review
If there's a competition for the most alliterative product name, @beaverbuilder and @pippinsplugins should be serious contenders.
Click To Tweet
Pippin, you know the guy that does Easy Digital Downloads, wrote up a really excellent and thorough review of page builders. We scored highly which was exciting.
He originally posted a funny rant about page builders on Twitter.
I'm sorry is this hurts anyone feelings, but seriously, all of the majorly popular page builders for #WordPress are terrible.

— Pippinsplugins (@pippinsplugins) September 14, 2016
After his rant, he decided to buy a copy of all the big page builders in the WP space and write a review. We welcomed the feedback and, frankly, the way he handled it all was class act. Thanks, Pippin.
Beaver Tunnels 2.0
Beaver Tunnels 2.0 is out with a new UI update and a bunch of new features and enhancements.
MaxButtons + BB Integration
MaxButtons, a prolific and highly-rated button generator plugin, released a Beaver Builder integration.
New Beaver Builder Resource
Our new friend, Martin, recently launched a new site with exclusive Beaver Builder templates and resources.
We follow the WordPress model and ask that everyone refrains from using our trademark, Beaver Builder, in a URL. Martin didn't get that note, but very graciously changed his domain name (we all know what a PIA that is). Thanks so much, Martin.
100,000 Users on BB Lite
Beaver Builder Lite hit 100k active installs. I have to admit,  I always wonder how many page views Beaver Builder pages get per day. Our jump from 90k to 100k was largely in part to our partnership with GoDaddy. On that note, they just announced the latest iteration in their WordPress hosting products: WordPress Websites.
New(ish) Knowledge Base
We announced our new Knowledge Base several weeks ago. It's awesome. If you're not using it now, I would highly recommend it.
Pro Beaver
I feel the need to continue to mention Pro Beaver. Davinder does the best job of curating all of the Beaver Builder news every week. His newsletters are now my go to reference when writing our blog posts. Thanks, Davinder.
In Closing
Gosh, I always think it's going to be a light update until I get to the end and look back over everything that happened.
Beaver Builder has been growing quite quickly lately. Sometimes I forget that not everyone reading has been around since the beginning and I should backtrack a bit here and there.
We're a company that makes lovable Beaver graphics and we also do a bit of software work on the side. We have an amazing community of Beaver Builder users out there. If you're new to the family, come by our community hubs on Facebook and on Slack. You can say hello, ask a question, share a project, or just lurk. 🙂 We'd love to have you.
Until next time. Thanks y'all!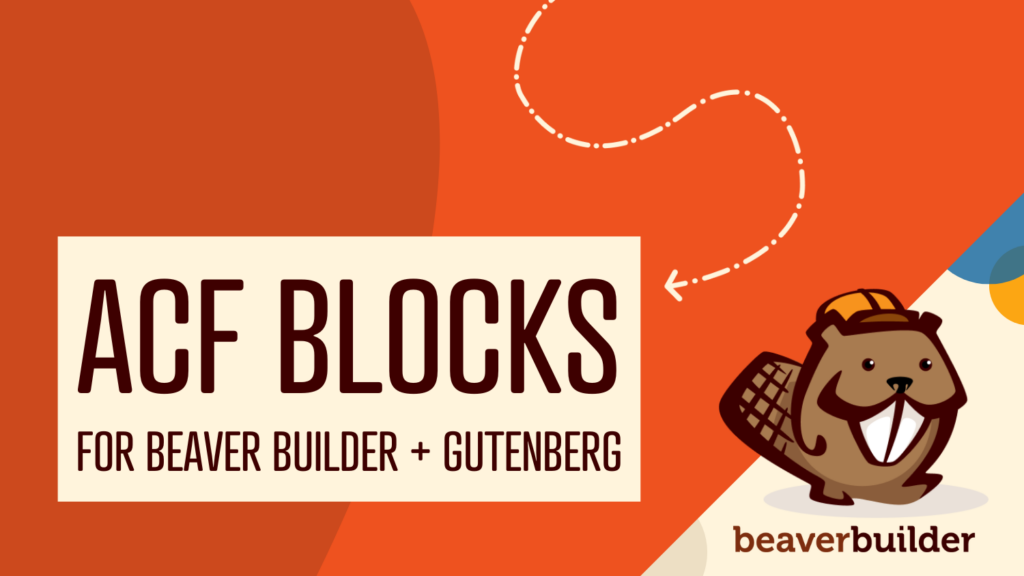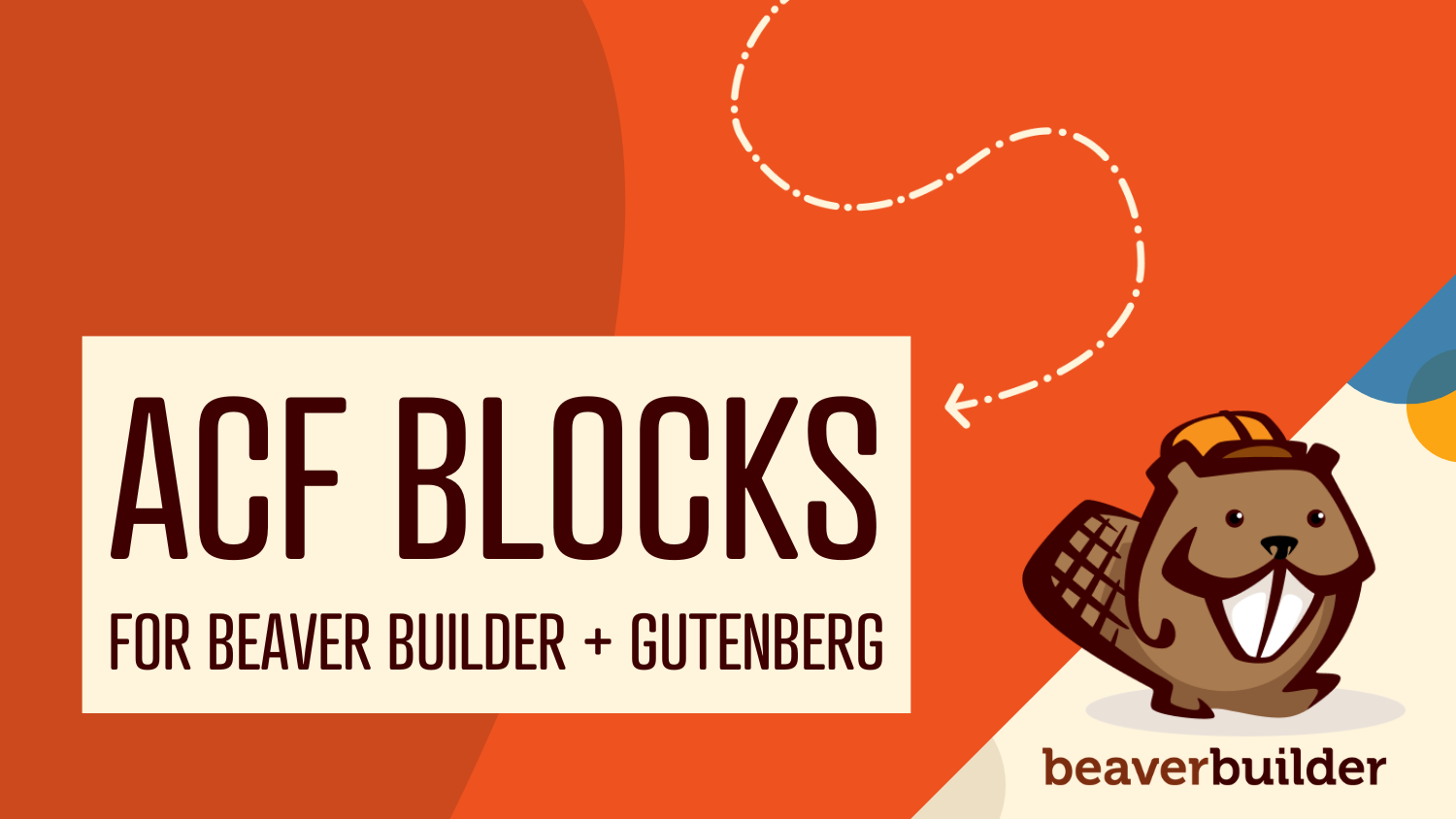 Have you ever wanted to create a custom module or block that works in both Beaver Builder and Gutenberg? Well,…
Join the community
We're here for you
There's a thriving community of builders and we'd love for you to join us. Come by and show off a project, network, or ask a question.