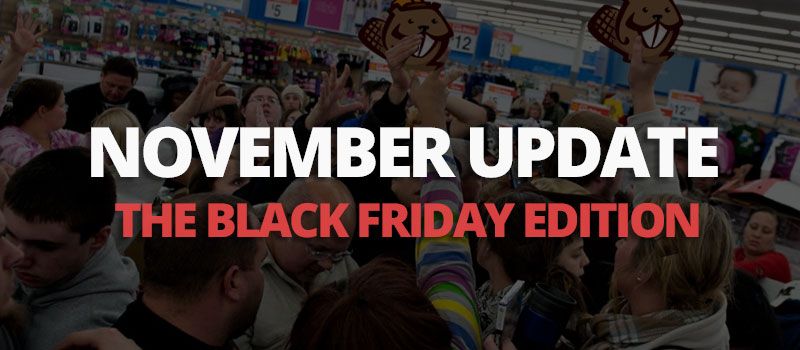 Hey all! To the westerners out there, Happy Thanksgiving!
We have yet another exciting update on tap. Just yesterday, we published a post about our next major version release. We have an introduction to make this month! Those are always exciting. Justin, Billy, and I are all decompressing after returning from our favorite WordPress event, CaboPress. Along with a couple general announcements, we have some Black Friday deals to share, a few thanks to dole out, and a bunch of plugs in the footnotes. Oh, and I almost forgot, we launched a SWAG store. Let's go!
Beaver Builder 1.9 Shasta
We released an alpha version of Shasta several weeks ago. It includes some major changes, so we wanted to get as many eyes on it as possible. We finally shifted it from Alpha to Beta and it's due to launch in early December, right after we return from WordCamp US.
You can read about all the new goodies on our Shasta blog post and please leave a comment if you have any suggestions or problems.
The Team is Growing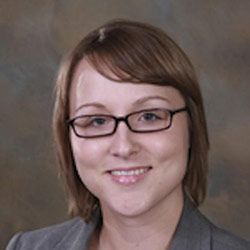 This is always exciting! I am super proud to announce a new member of the Beaver Builder squad, Jamie VanRaalte. I hope you'll help us in welcoming her to the team.
Jamie joins us from Illinois and we had a blast enjoying the Cubs' World Series win with her. Formerly an overworked attorney, Jamie's been working with WordPress since almost the beginning. In her words, "I was looking for a way to manage my blog that did not involve having to write so much code each time. I found many options before WP (greymatter, movable type, expression engine) but settled on WP due to the growing & welcoming community and ease of use."
Jamie's going to be helping on the support and documentation side of things. She's a family woman with a husband, 2 Siberian huskies, and an almost-three-year-old daughter. Jamie's quickly become one of the more active and social members in our Slack channel and we're thrilled to have her on board.
Beaver Builder SWAG
Before we get into the Black Friday madness, we've been working with the talented Mr. Brent Jett on some t-shirt designs and we launched a store where you can buy Beaver Builder gear! I should mention, our Black Friday special does not apply to the SWAG store. Sorry! To be honest, we barely marked up any of the items in the store at all. It's more of a gift from us to you guys. We hope you enjoy it and be sure to post a picture wearing your new Beaver Builder SWAG!
Black Friday Special

A few years back, after much debate and deliberation, we decided to only offer a discount on Beaver Builder once a year. We wrote a bit about why we made that decision. Well, the time is here and we're continuing our tradition of doing a 25% discount on all new orders and upgrades starting Friday and continuing through "Cyber Monday."
If you're considering an upgrade, or maybe your subscription has expired for a while now would be the perfect time to do it. Got a friend that's on the fence, make sure to let them know! There is no coupon or promo code to enter, the 25% discount will show up automatically on checkout.
If you purchased recently, thanks so much for your support and welcome. In case you're wondering, I am so sorry but we won't be able to provide a retroactive discount.
3rd Party Black Friday Deals
This is cool. This year, for the first time, we get to have our own little Black Friday Promotions section to highlight the 3rd party companies having sales.
If you build extensions, themes, or templates for Beaver Builder, set up an affiliate system and we can help you promote it!
Ultimate Addons for Beaver Builder
Get 30% off Ultimate Addons for Beaver Builder automatically from Friday-Monday (EST).
Beaver Tunnels
Get 25% off Beaver Tunnels with discount code BLACKFRIDAY from Friday-Monday (PST).
Beaver Addons
Get 30% off Beaver Addons automatically from Friday-Monday.
Beaver Lodge
Get 20% off Beaver Lodge with discount code blackfriday2016 from Wednesday-Monday.
Beaver Extender / Dynamik / Cobalt Apps
Get 35% off Dynamik and all of the Cobalt Apps offerings with discount code BLACKFRIDAY from Friday-Monday.
Beyond Beaver
Get 35% Beyond Beaver storewide with discount code BFANDMORE from Friday-Monday.
Honorable Mentions
If I missed your deal, or if you'd like to elaborate on your service or your promotion, please feel free to leave a comment—and be sure to check the comments for additional deals!
Thanks, Beaver Builder Community
Not to be too cliché here, but we wanted to step back and take a few moments to reflect on all the things we're thankful for. I'll spare you guys a big, long list. I think I can speak for all of us when I say that I get to wake up every day and do something that I enjoy. We all feel very fortunate and it would never be possible without all of your support. We truly appreciate it.
I mentioned this in a Facebook post about our trip to CaboPress, but I also want to specifically thank our significant others: Gina, Katie, and Becca. They're as much a part of this team as we are, but we never write about them in the blog or involve them much in the BB community. All of our immediate and extended families have been extremely supportive of us on this journey, and we wouldn't be here without them either. Thanks, guys (and hi mom! I know you're reading this and I am thinking of you here). ❤️
I really could go on and on, but I'll cap it here in the sake of keeping this a timely read.
Footnotes
I stole this footnotes format from Brian Krogsgard of Post Status and I love it. His newsletter is always one of my favorite reads each week.
WordCamp US
Justin and I will be attending WordCamp US in Philadelphia next week. Will you be there? If so, let's be sure to link up. Shoot us a tweet or leave us a comment so we can coordinate.
Matt Report Podcast
Season 4 of the Matt Report Podcast is out. Last week in Cabo, we talked about "imposter syndrome" and seeing my picture up next to some of the other guests definitely gives me a dose of "imposter-itis." Matt and I had a great chat about the history of Beaver Builder and transitioning from services to product.
Along with the podcast, Matt's been creating a bunch of great video content through his site and YouTube channel, PluginTut. This 2-part Beaver Builder tutorial is spectacular. Thanks, Matt.
OfficeHours.fm Sponsorship
Carrie Dills, another one of my favorite content creators and podcasters, offered us an opportunity to sponsor the next season of the OfficeHours podcast. Of course, we jumped at the opportunity. Stay tuned as the new season is sure to be a good one.
One Day Labs
At WordCamp Sacramento a few weeks back, we had the chance to hang out with our long-time friend, Melissa. Along with being one of the first people we ever sent a copy of Beaver Builder, she hosts a charity hack-a-thon every year that's generated over $200K worth of services donated to nonprofits.
We wanted to give a plug to her event this year, the One Day Labs Day of Giving.
SEO Giveaway
Another good friend, Rebecca Gill, is hosting an SEO "Tools and Goodies" giveaway. There is a lot of snake oil in the SEO industry, but Rebecca is one the most authoritative people I've met in the space. The contest is free and the prize pool is stacked (it includes a copy of Beaver Builder).
 BeaverBrains
Last, but certainly not least, there's been a major acquisition in the Beaver world, at least by our standards. Our good friend, Michael Davis from I'm Not Marvin, has acquired the Beaver Brains website and brand.
In Closing
Well, that about does it. We wish everyone a happy and safe holiday. Looking forward to seeing some of you all in person in Philadelphia. Thank you! Until next time. 🙂 ❤️ 🦃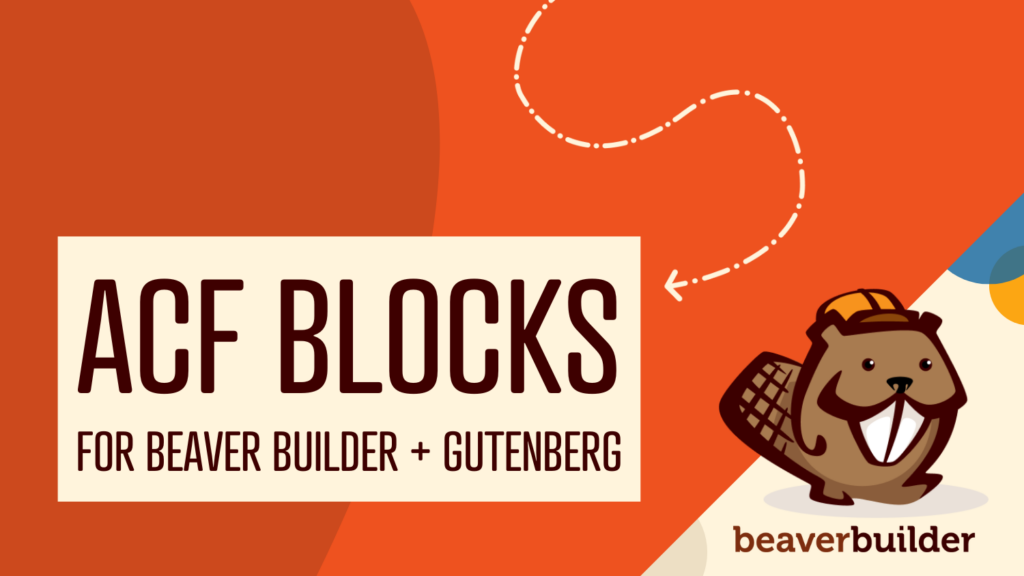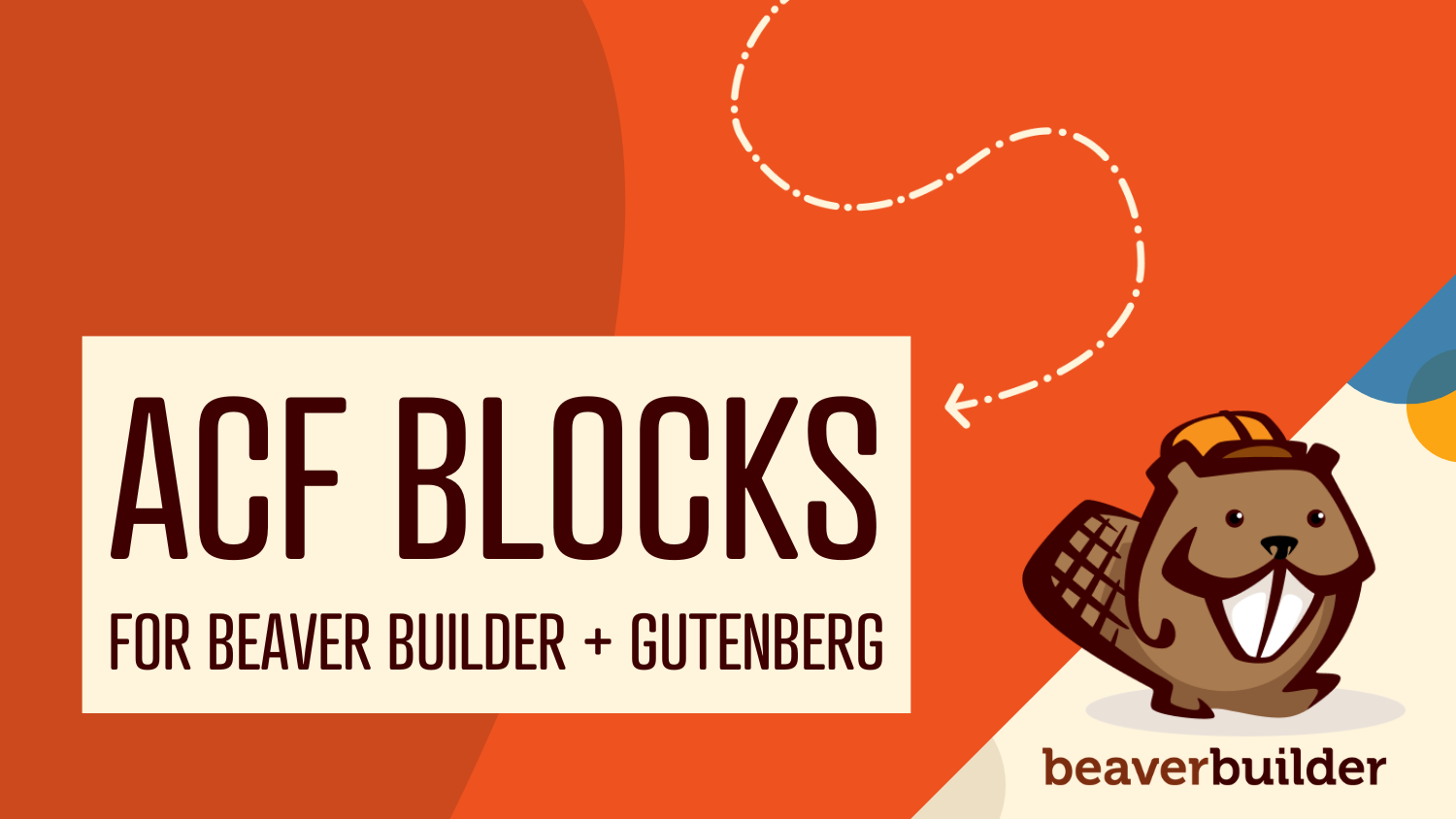 Have you ever wanted to create a custom module or block that works in both Beaver Builder and Gutenberg? Well,…
Join the community
We're here for you
There's a thriving community of builders and we'd love for you to join us. Come by and show off a project, network, or ask a question.