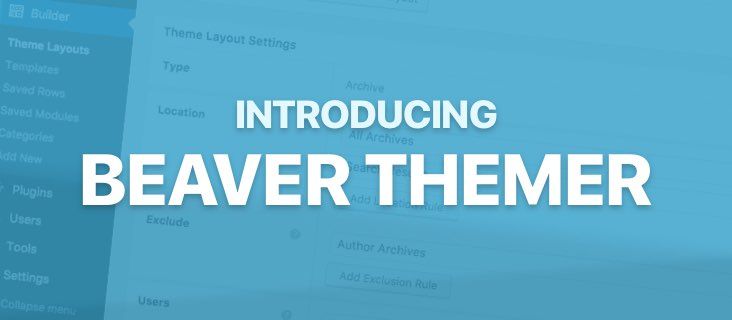 Beaver Themer 1.0 is live! You can purchase it from our
Beaver Themer page
. Thanks again for all the support, feedback, and encouragement on this journey.
After almost one year of development, we're proud to announce Beaver Builder's first official addon. Beaver Themer is a theme builder plugin for WordPress.
Beaver Themer bridges the gap between page building and the templating functionality previously only available when editing a theme's PHP files. You can build a single template in Beaver Themer, then apply it to an infinite number of posts, products, or custom post types. You can also build headers and footers, archive layouts, 404 pages, and "theme parts," all from the beloved builder interface you're already familiar with. Furthermore, you can strategically set where and when your theme layouts are displayed based on several different conditions.
Beaver Themer, a WordPress theme builder extension for @BeaverBuilder, is now in beta and launching soon.
Click To Tweet
Beaver Themer Overview Video
Here is the original video we created to show off Beaver Themer. A few things have changed, but it still paints a good picture of Themer's capabilities.
Field Connections—A Major Innovation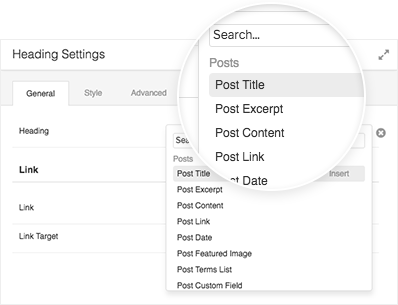 When we started exploring the idea of a theme builder, our first instinct was to create a new set of theme modules, i.e., a post title module or a featured image module.
This idea was quickly squashed when we realized it wasn't nearly as flexible as we desired. Supporting custom post types or things like WooCommerce products would have overloaded our modules selection with dozens of options.
The solution is a feature we're calling Field Connections, which enable you to connect the underlying data to our existing modules. For example, you can use a field connection to grab the featured image in a row background or to insert the post title into a Heading module. All of Beaver Builder's existing modules can now tap into the data stored in your site's posts, products, and custom post types. For convenience, we've created a few "shortcut modules" such as Post Title, which are regular modules with the field connections already set up.
We'll be adding new types of field connections in future versions of Beaver Themer and developers have the freedom to create connections to any data they need.
Headers and Footers
One of the most-requested features since the inception of Beaver Builder is the ability to lay out a site's header and footer using Page Builder. When using Beaver Themer with the Beaver Builder Theme or one of the several supported themes, this is now possible!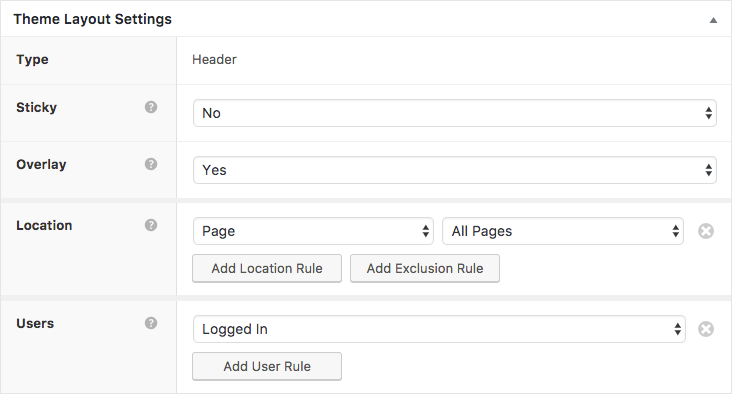 Not only can you build headers and footers, Themer gives you the ability to surgically control which pages they show up and to which users.
For example, you can create a transparent header for your home page and a traditional header for the rest of your site. Or, you can create a footer, specifically for logged-in users or administrators, that displays a customized selection of options.
Introducing Theme Parts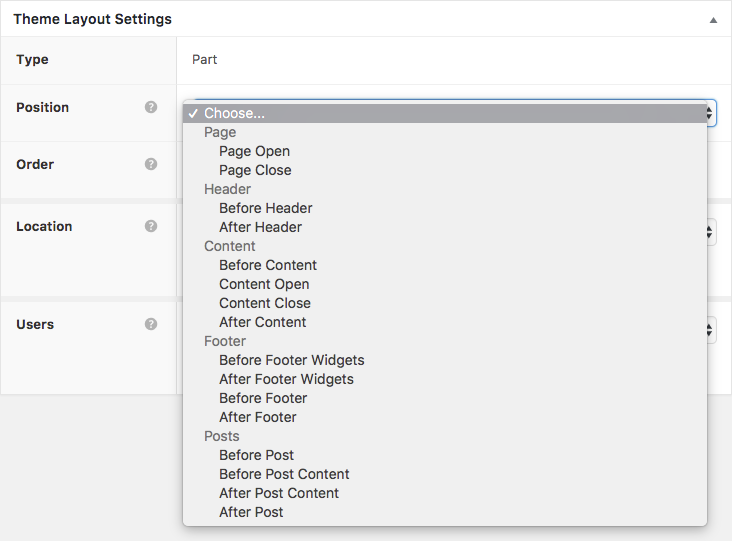 Theme Parts enable you to inject Beaver Builder content throughout your entire site. Create things like calls to action, newsletter signups, contact forms, or author boxes in Beaver Builder, then position them in the various available areas. Theme Parts also leverage Beaver Themer's inclusion/exclusion options making them super flexible.
A Supercharged Posts Grid Suite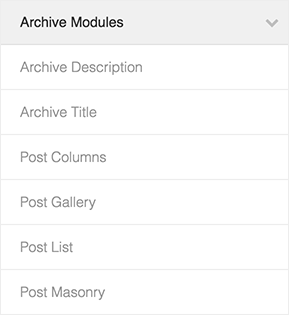 You may be familiar with Beaver Builder's Posts Module. In Beaver Themer, we're taking the same idea but turning it up to 11.
With our extended suite of post/archive modules, you can choose from several different layout styles and dynamically filter archives based on categories, tags, or custom queries.
You can even dive into the HTML and completely customize the markup for total control of your layouts.
Theme Support
Beaver Themer's archive, single, and 404 page layout tools should work with any theme that already supports Beaver Builder. However, for header, footer, and theme part layouts, themes must be built a certain way.
Out of the box, Beaver Themer fully supports the following themes:
Please see our knowledge base for an updated list of all the themes that have added support for Beaver Themer.
If you're a theme developer, we'd love to add your theme to this list. Please see this article on how to add support for Beaver Themer in your theme and let us know when it's supported.
Show Us What You're Working On
We're really excited to see what you're building with Beaver Themer. If you've used Beaver Themer on a live site—or if you're planning to—please feel free to share a link in the comments.
To learn more about Beaver Themer, check our the documentation available in our Knowledge Base or jump right in and try our live Beaver Themer demo.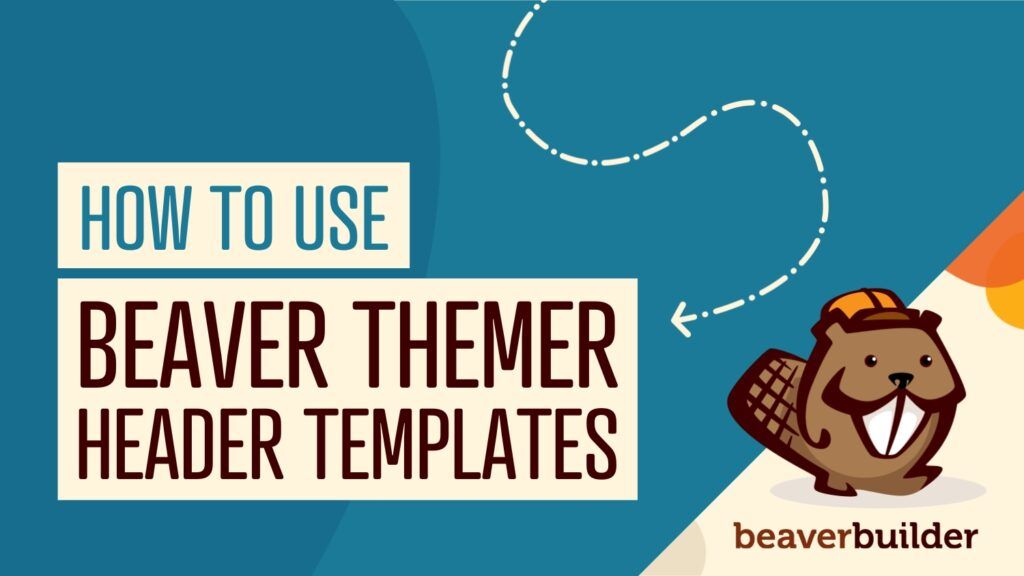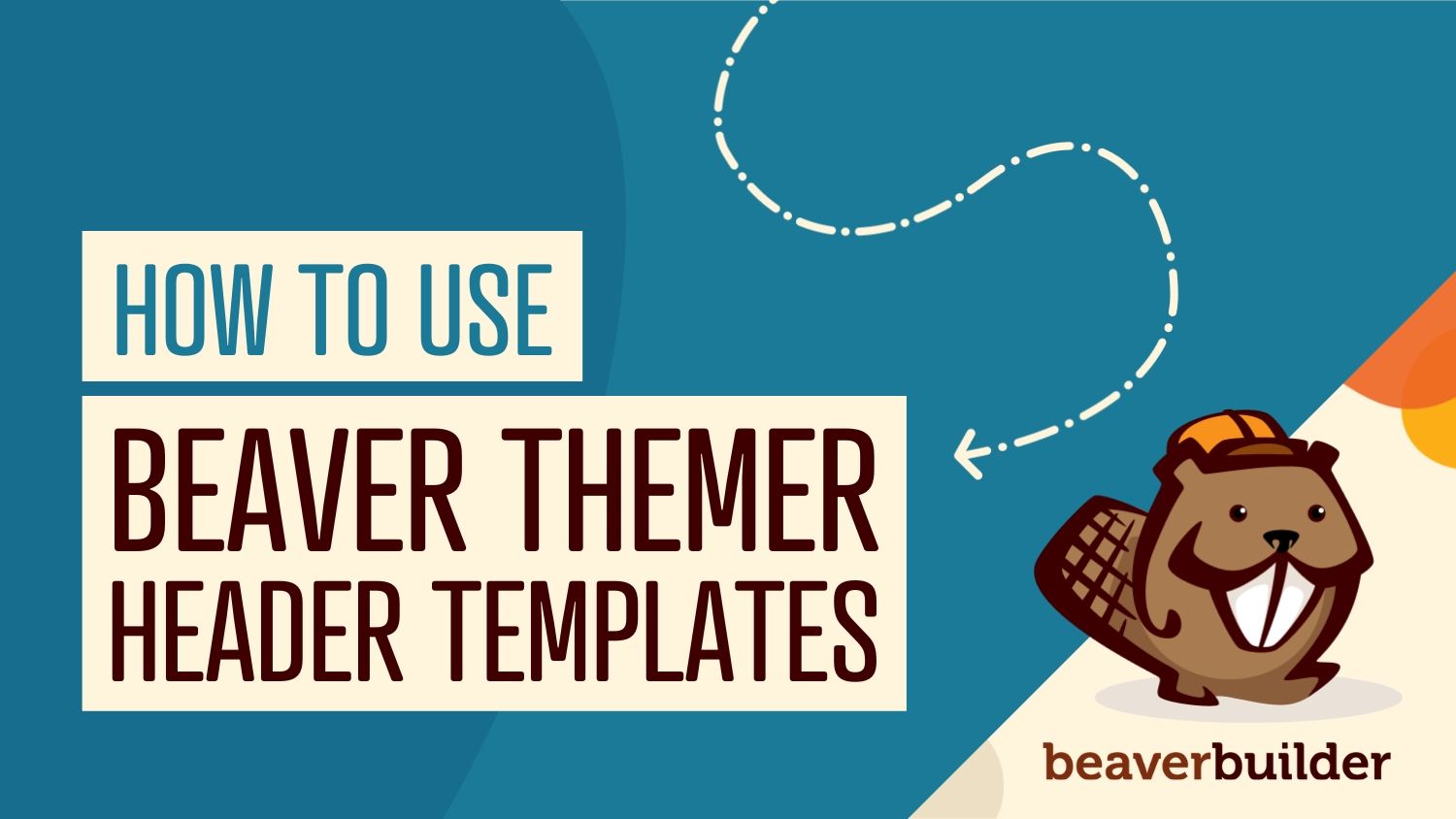 Customizing a WordPress header isn't often an easy process. If you're not comfortable editing theme files, there aren't many ways…
Join the community
We're here for you
There's a thriving community of builders and we'd love for you to join us. Come by and show off a project, network, or ask a question.