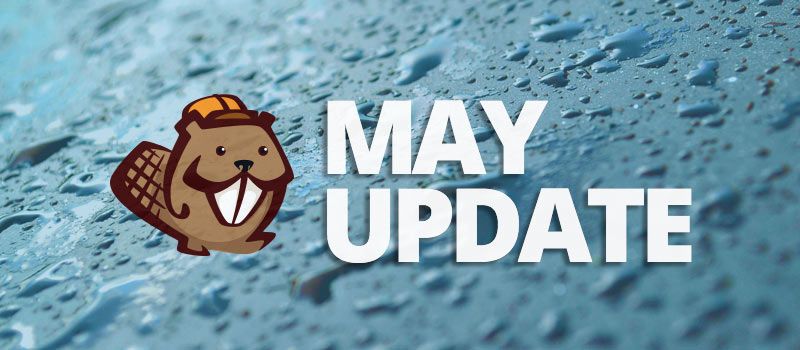 Hey there! I am a day late here, sorry! There was so much hubbub with the Themer launch, we wanted to hold off on our update until the dust settled a bit. I didn't realize the month was already over! In our day-late-update, we have a few stories to share. We have some helpful resources to show you. We have a date on the calendar for the 2.0 alpha release and we've got a great story from the community. Let's do it…
Please Take Our Survey 🙏🏼
With Beaver Themer out in the wild and 2.0 almost ready to launch, we've been thinking a lot about what to do next. With that in mind, we could really use your help.
I know, surveys are a bit of a drag but I promise we made this one super easy. There are only about seven questions and all but one are multiple choice. It can be completed in just a couple of minutes. Helping us get a better understanding of who you are and what your business looks like will enable us to build better products and features.
If you can spare us a few seconds and tell us a bit more about yourself, we'd really appreciate it. ❤️
Take the super-short Beaver Builder 2017 user survey.
Resources for You
A few months back, we set up a Beaver Builder subreddit. Since Facebook threads tend to come and go pretty quickly, our hope is that Reddit could be a better place for long-term discussions. With that thought in mind, we started up two resource threads on Reddit and we're going to do our best to keep them up to date.
First, there is a thread of all the Beaver Themer resources—both ours and others. There are videos, tutorials, articles, podcasts, etc. If we're missing anything, please leave us a comment and we'll get anything relevant added on there.
Next, we have a thread with sites that have been built with Beaver Themer. As I write this, there is one site on there, but we'll add more as we learn about them. Again, please leave us a comment if you have a Beaver Themer project you'd like to share.
Beaver Builder 2.0 Infinity and Beyond
Sorry for the corny headline. I couldn't help myself. 😝
Beaver Builder 2.0 is coming—and soon! In 2.0, we're overhauling and improving Page Builder's UI/UX and adding a bunch of new features and enhancements. Along with the visual refresh, we're adding more keyboard shortcuts, a preview mode, module search, and a bunch of other goodies.
The plan is to release an alpha version of 2.0 in two weeks. 2.0 is going to bring big changes, but not breaking changes. It will be completely backward compatible.
Keep an eye peeled for a post on Facebook and Twitter with the Alpha announcement and a release blog post not long after.
Meet the PH Beaver Builder Squad
A couple months back, we started doing a section in the blog to highlight folks from our community or from our team. This month, I really want to give some kudos to a few folks from our support and development teams.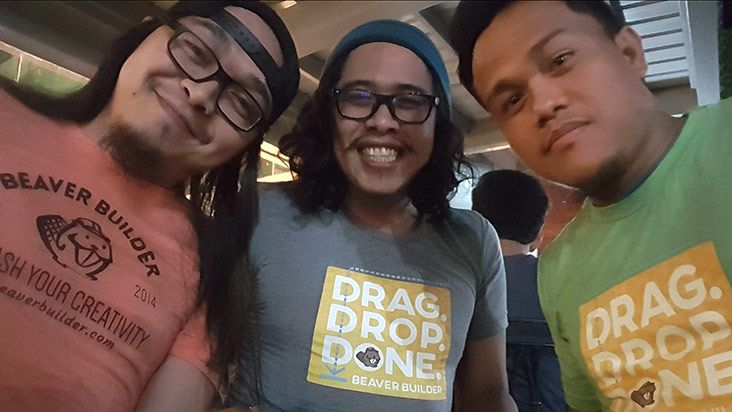 Meet Ben, Jun, and Eugene sporting their ever-stylish Beaver Builder Swag! These guys, along with Carlos who is not in the picture, represent our Philippines-based Beaver Builder squad.
I wanted to highlight the hard work these guys—and all of our support team—puts in in light of our Beaver Themer launch this month. To be frank, Beaver Themer was a lot more popular than we anticipated and our support got slammed with pre-sales questions and feedback. The whole team stepped it up a notch and ensured we were able to answer everyone's questions in a timely manner. Nice work, guys!
Story time – Do you remember your first job?
A year or so ago, we got a very well-written email from a young man who asked if we could help him set up a website for his high school's robotics club. They needed a website, they were on a shoe-string budget, and after researching options he decided that using WordPress and a Page Builder would be the most flexible and future-proof option. Smart kid, eh?
I should mention, we offer a standing 10% discount for anyone using BB for educational purposes. You just need to ask. We decided to go the extra mile and "sponsor" the robotics club and provide them with a free license.
This young man, Jonathan, checked in with us a year or so later and we're really glad he did. We always talk about what an awesome community there is around Beaver Builder, but his message really drove it home:
As you can expect, shortly after starting to use BB I had a lot of questions. Most of them I look back on and say "duh everybody knows that", but anyways, that led me to find the "best source for info on quick BB questions", which consequently led me to the Unofficial/Official Slack Channel.

After spending some time in the Slack channel asking (and even answering) some questions. I got to know the people there and I found that I really enjoyed the community. (BeaverBuilder attracts the best people…)

Well, one day on the slack channel I was posed a question something along the lines of "Hey you wanna earn some extra money?" Well, as you can expect, at the time this poor 18 year old's answer was "Hell Yeah!" (Well, not exactly like that, but definitely the idea…) So ~10 months later I'm still working for the same person as a Freelance web developer/designer using BB (among a bunch of other awesome products) every day, making 3.3x minimum wage, but most importantly, loving every minute of it and learning soooooo much! All in less than a year all because I found BeaverBuilder!

BB has essentially launched me into my first real job making real money, and a career I had no idea would be soooooooo easy to get into.
How about that!? Congrats to Jonathan for landing an awesome gig and thanks for letting us share your story.
Footnotes
WordCamp Orange County
Justin and I are heading out to WordCamp Orange County next week. Will you be there? We'd love to link up. There's a great WordPress scene down in Southern California and I hear one of our favorite YouTube personalities is making an appearance!
GeneratePress Extender
The GeneratePress Theme has been getting a lot of attention and accolades recently. It's one of the themes that fully supports Beaver Themer and it's free. Our buddy Eric Hamm created a nifty plugin called the GeneratePress Extender. Similar to his Genesis Extender plugin for the Genesis Framework, it gives you an interface to style and customize the theme.
Pods + Beaver Builder Integration
Pods makes it super easy to create custom content types and custom fields in WordPress. Beaver Themer makes it super easy to create layouts for custom content types, so naturally, the combo is like two peas in a pod (har har). But really, our friend Bernhard aka Quasel created a very slick integration plugin to make working with Beaver Themer and Pods easier. Thanks, Quasel!
Beavers on Podcasts
We recorded some really fun podcasts to help drum up some attention for Themer. Instead of linking them all here, they're all listed on our Beaver Themer resources page on Reddit. If you've heard us on podcasts before, you've probably heard the story of how we picked the name Beaver Builder and how we're a distributed company. This time, we told a bunch of new stories!
In Closing
Okay, I think that about does it. Thanks again for taking a second to check out our survey and thanks, as always, for your support and reading through our posts.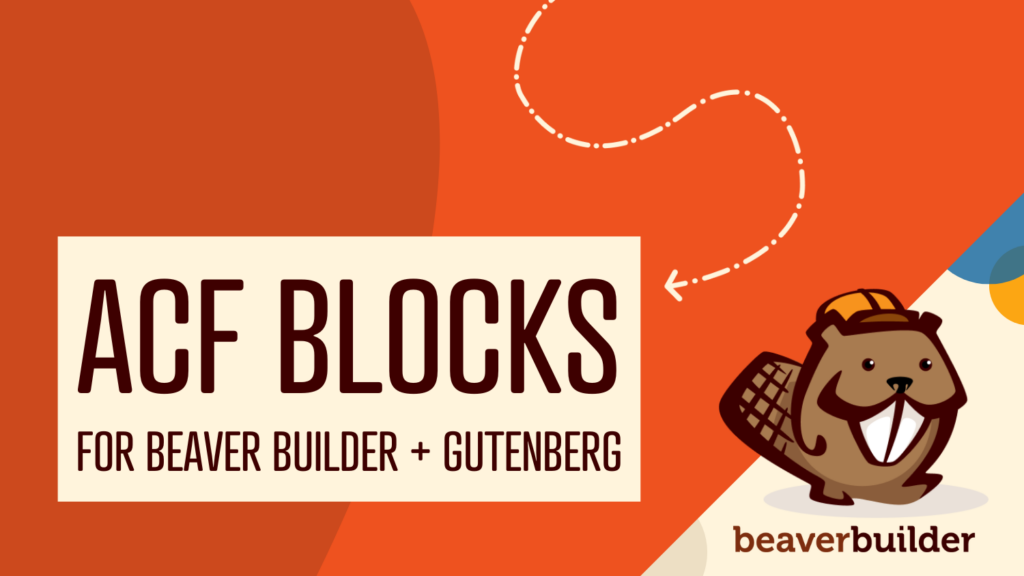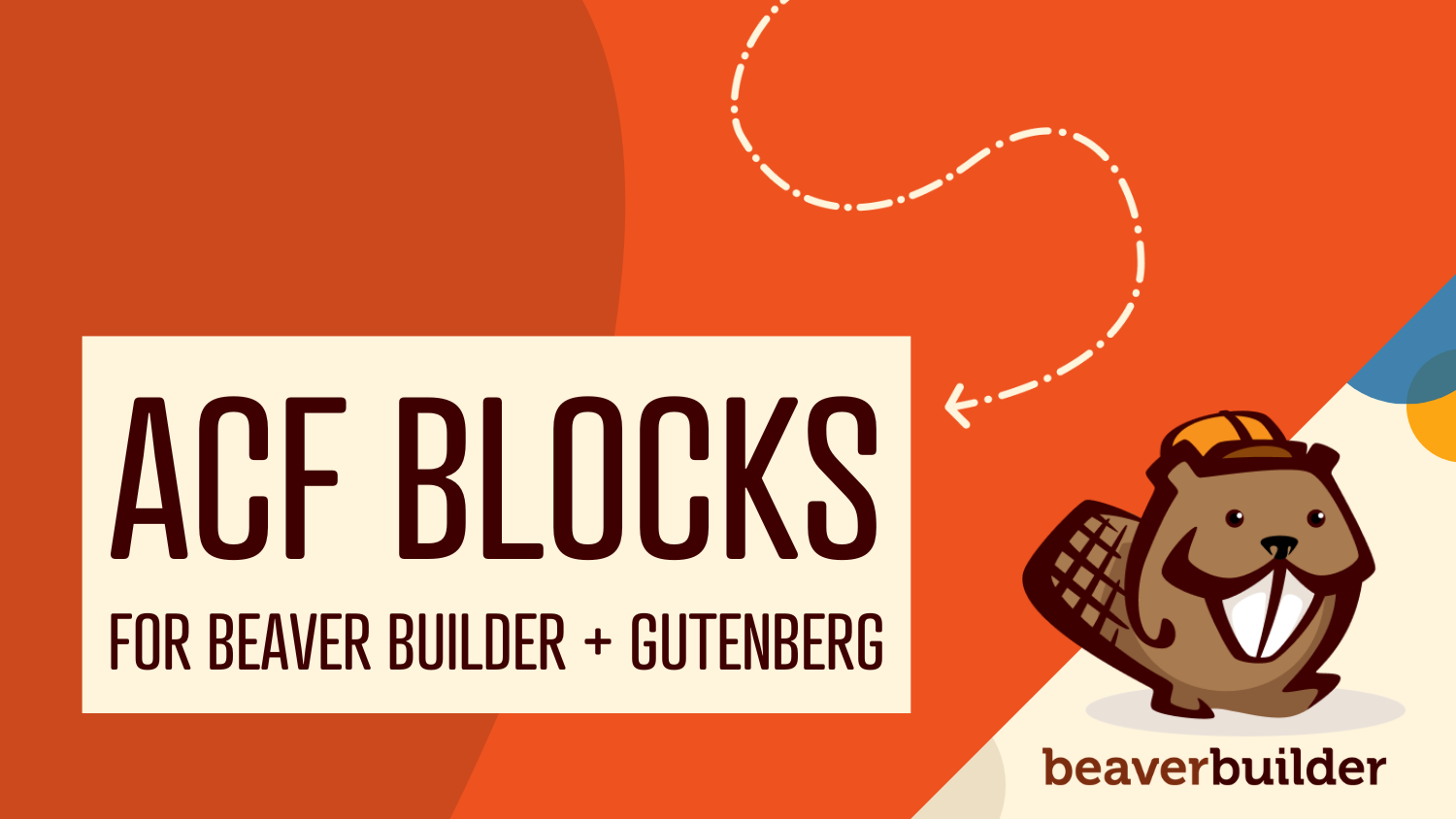 Have you ever wanted to create a custom module or block that works in both Beaver Builder and Gutenberg? Well,…
Join the community
We're here for you
There's a thriving community of builders and we'd love for you to join us. Come by and show off a project, network, or ask a question.