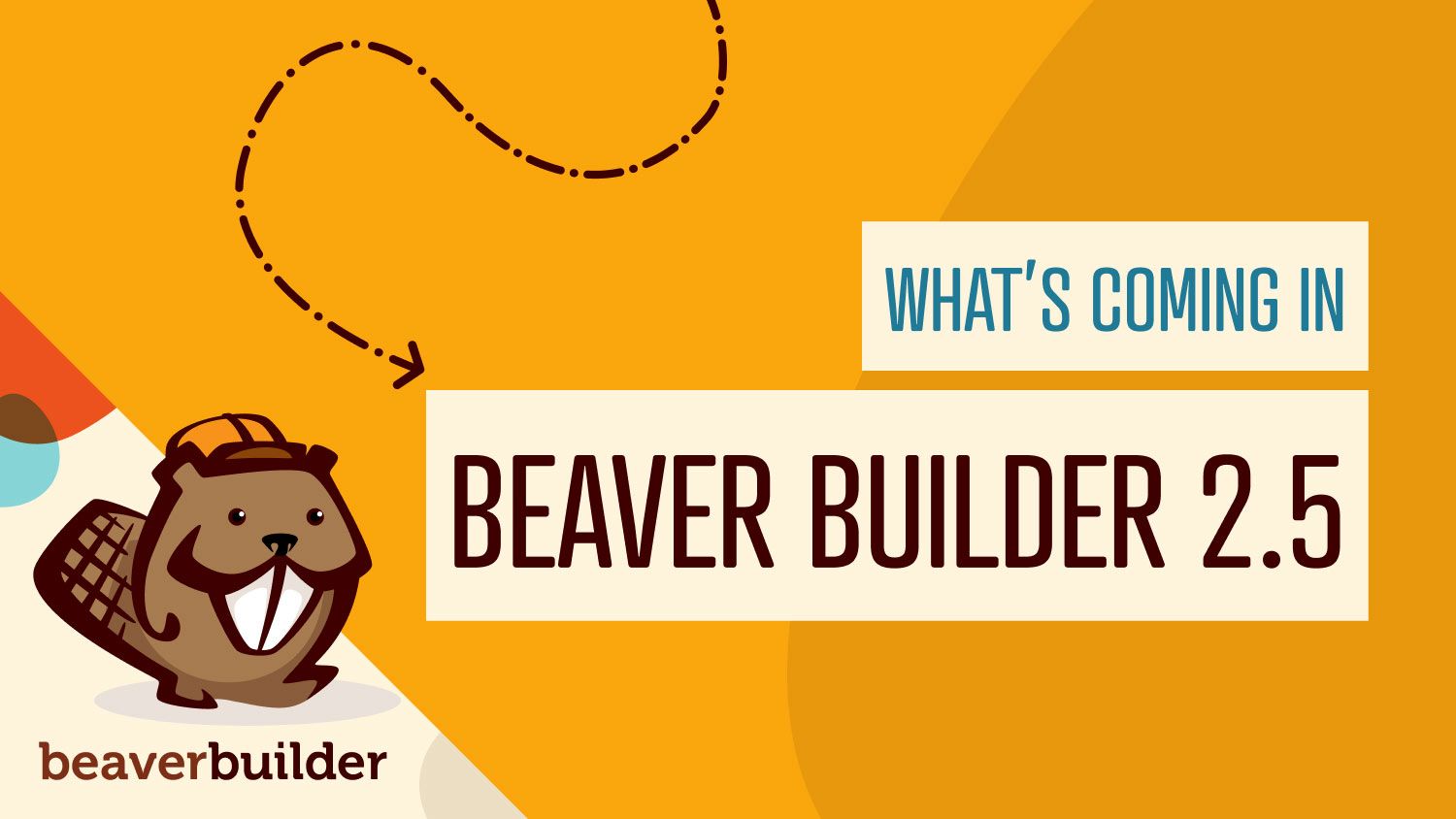 Beaver Builder 2.5 "Contra" is no longer in beta and is available for download. You can download a copy from
your account page
and try it out today. For a detailed overview of all the changes, check out this
Contra update article
on our docs site.
We're excited to announce a major update coming soon to a Beaver Builder site near you. Beaver Builder 2.5 "Contra" – named after the epic Contra Dam notably featured in the James Bond flick "Goldeneye" – features a brand new Outline panel, many module improvements, and lots of quality of life changes throughout.
In our last major update, we added several new modules to the palette. In this update, we focused effort on modernizing and improving existing modules. A big shout out to the development team for their hard work and Nancy from our docs team for compiling this fantastic about this release Knowledge Base article.
Outline Panel
The most significant change in 2.5 is the introduction of the new Outline panel which gives a bird's eye view of all the content on a page and a streamlined interface to edit and interact with page content. Attempting to drag a row from "below the fold" on a long page could always be a bit agonizing.
The Outline panel makes it easy to rearrange content on large pages and to quickly jump around and edit different parts of a page. All versions of Beaver Builder will have this update – it is not limited to premium versions.
Take a sneak peek at the new outline panel coming in Beaver Builder 2.5…

Beta is coming out soon! pic.twitter.com/qoJbADhUlX

— Beaver Builder (@BeaverBuilder) June 21, 2021
See more of what it can do on our Outline panel documentation page.
Major Module Updates
Pricing Table
The Pricing Table module has a new set of customization features to enable you to build more complex and (hopefully) effective pricing tables! There is now an option to add highlight ribbons, icons, tooltips, and the option to display different pricing options for monthly and yearly subscriptions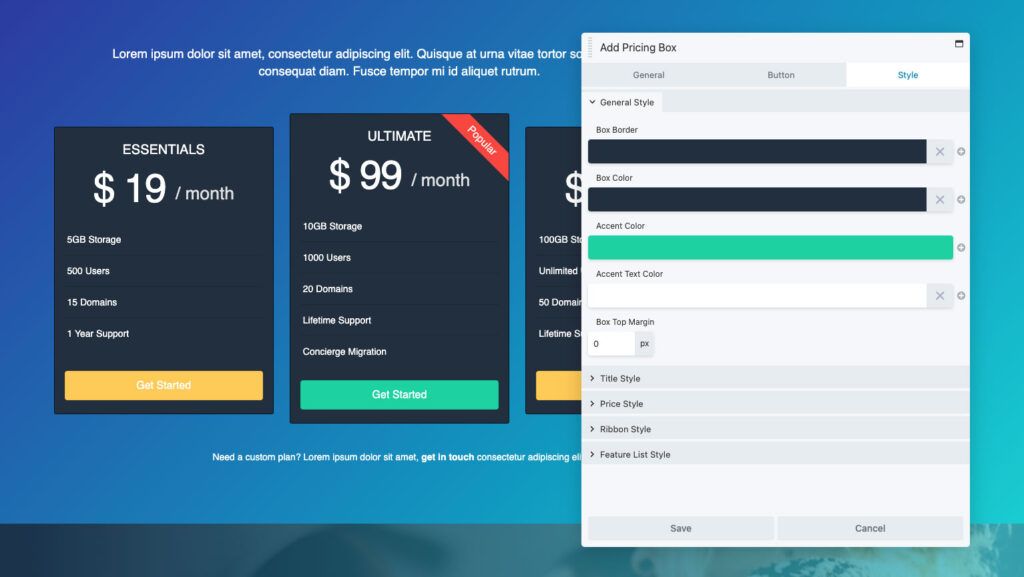 Menu Module
The Menu module is getting a major overhaul to make it much more powerful. It now has styling options for sub-menu link colors and the responsive toggle, also a new option to have a logo in the center of the menu, a new option to add search to the menu, and support for showing WooCommerce cart contents in the menu!
See the Menu module article for a more thorough breakdown.
Separator Module
The Separator module has new responsive toggles for both the Height and Alignment settings, with the result that you can now specify different settings for height, width, and alignment for large, medium, and small devices.
Minor Module Changes
Here are a few highlights from a long list of module changes available in Contra. We also maintain a complete changelog here that includes version 2.5.
List: Settings were rearranged so the list items section appears at the top.
Content Slider: Added background transparency functionality.
Number Counter: In the bar display of the number, you can now set the height of the bar.
Content Slider: Added background overlay option for individual slides
Post Slider: Now has typography options
Separator: Height and alignment are now responsive
Contact Form:  Labels can be translated.
Last but not least, if testing out cutting edge software is something you like to do, there is an alpha version of Beaver Themer out as of the time this post is published. There are several new header and footer templates to try, conditional logic enhancements, and a bunch more!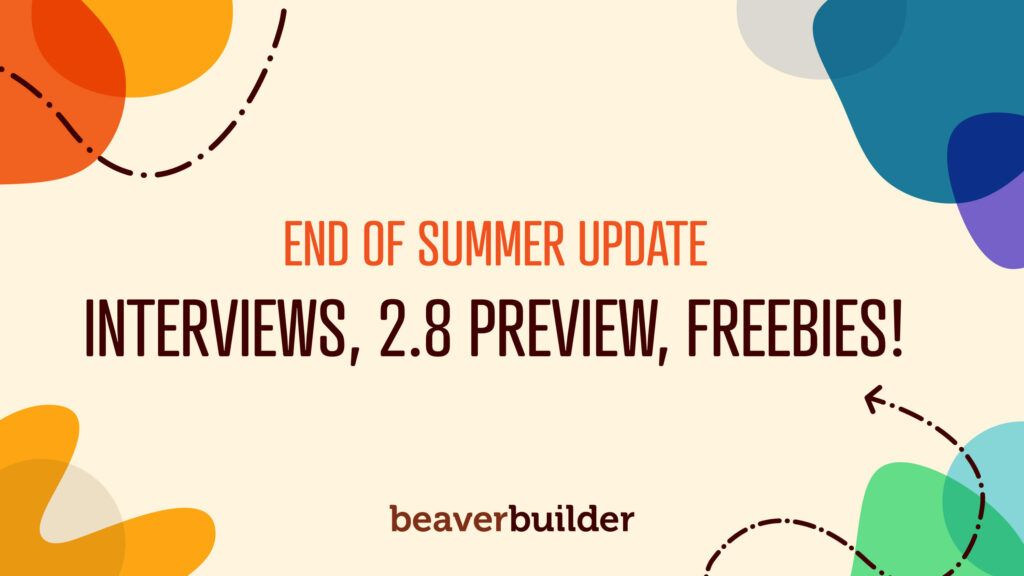 Hello, Beaver Builder community! Summer is almost over we're ready to welcome some cooler weather. 😅 We have some exciting…
Join the community
We're here for you
There's a thriving community of builders and we'd love for you to join us. Come by and show off a project, network, or ask a question.