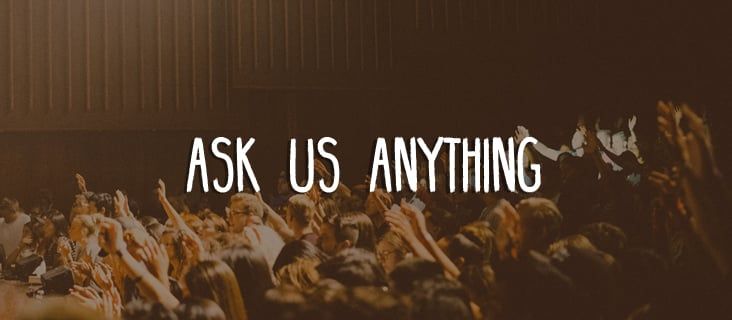 Hey all! We've got an exciting update on tap today. A few weeks ago, Billy, Justin, and I went out to Austin, TX to visit with Brent. While we were there, we tried a little experiment. We made a Facebook post asking for folks to send us questions, then we set up a video camera and filmed ourselves going through and answering them!
It was really fun. We're making an effort to do more with video this year and this ended up being a solid first attempt as a team. For our update post, I wanted to share the video here and also share a few plugs and updates.
Beaver Builder Team AMA
Without further ado, here is our AMA. I'd encourage actually heading over to the YouTube version linked here as you can see the list of questions we answer and have a link to the specific time in the video. Feel free to hit that subscribe button, too! 🙂
Ask Us Anything Part 1
Ask Us Anything Part 2
Despite having Brent on the team and his extensive background in photography, I am afraid our legs seem to steal the show and the lighting. They're very well exposed.
Facebook Algorithm Change
You may have heard or you may have been affected, Facebook has been experimenting with their content algorithm. They're giving greater priority to posts from your friends and family and less priority to posts from brands, like us.
I think it's a good move on Facebook's part, but since we use Facebook—and particularly the Beaver Builders Facebook group—to share a lot of our news and updates, we've noticed a slight dip in traction with our posts.
If you're the type that wants to keep up with every detail, we'd encourage you to like our Facebook page and follow us on Twitter.
We're also considering starting up another newsletter list with more frequent mailings. If that's something you might be interested in, let us know in the comments!
Beaver Builder 2.1 Alpha
Beaver Builder 2.1 is currently in Alpha. We're planning to release a blog post with all the upcoming features of the release which you can read about in our last update post.
If you can, please give 2.1 a test run on your staging sites. Due to the FB change mentioned above, the alpha isn't getting quite as many installs as it normally would. You can download the alpha version from your account page.
We hinted a bit in our AMA video, but we're starting to discuss and explore other problems in the web design space. If you're a Javascript guru and interested in solving problems in that space, you may want to check out our latest job post.
WordCamp Miami
Whenever I am writing on an airplane, I feel like it's important to mention that I am writing on an airplane 😂 And, yes, I am currently on route to Miami for WordCamp Miami which is this weekend. One of my favorite things about Miami (considering I haven't been there yet) is the extensive selection of quality memes and GIFs….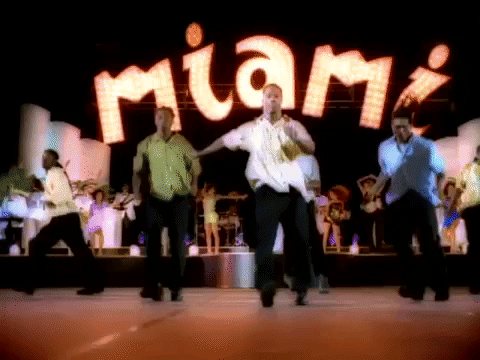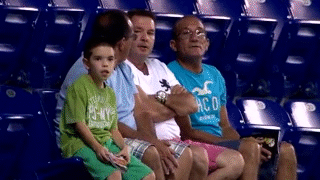 I know this is late notice, but if you're going to be at the camp, let me know! I'd love to link up.
Footnotes and Plugs
Gutentag Panel Discussion
Last week, I had the opportunity to take part in a virtual live event about Gutenberg. The event was organized and hosted by HumanMade. David Lockie and I had a really great discussion about Gutenberg and how it might affect web agencies. The other 3 sessions of the event were really informative as well. You can see my talk here, or visit this link and trade your email for access to all 4 sessions.
Wallace Inline 1.0
Our friend Bradley Kirby released the 1.0 version of Wallace Inline. I wrote about the slightly embarrassing situation a few months ago where I told Bradley we likely wouldn't be pursuing inline editing. Not long after—thanks to a TinyMCE update—we realized implementing it from the development perspective would be a lot easier than we originally expected. Bradley evolved the idea from just inline editing to creating a tool that gives greater control for restricting client access and it looks awesome!
WP Builds Podcast
I got the opportunity to chat with Nathan Wrigley from the WP Builds Podcast. It was a good chat with lots of discussion around Gutenberg and our plans there.
Start with Beaver Builder Course
Davinder, the man behind ProBeaver, recently released a getting started course on Beaver Builder.
Leadership Notes from Chris Lema
Our friend and mentor, Chris Lema, is back at daily blogging on his new site/domain, Leadership Notes. Chris packs great tips and insights into easily digestible and entertaining posts. We're big fans!
Beaver Builder Workflows
In our 2018 video push, I've been learning how to use a new piece of software recently, Adobe Premiere. It's extremely helpful to watch other people's workflows when trying to work out the best process for working with new software.
With that in mind, I want to share two videos from our community that highlight how folks use Beaver Builder. Nate Houstman created a video series about creating a business website with WordPress using Beaver Builder.
Paul Lacey also created and shared a video in the Facebook group about his Beaver Builder workflow and how it fits with some of his other go-to tools.
Update: A late add here from our friend and OG Beaver Builder user, Athlone—How to Create an eCommerce Website with WordPress.
Hooked on Products Podcast
I got to join my friends Phil Derksen and John Turner on their somewhat new podcast, Hooked on Product. Good times.
Gutenberg Live Q&A
In the off chance you're not totally bored of us talking Gutenberg, just a few hours ago I joined Zac Gordon and Joe Casabona for a live question and answer session on the topic.
In Closing
Alright! I think that about does it. We'd really love to know what you think about the AMA video approach. Let us know in the comments. As always, thanks a ton for your support and we'll see you next time.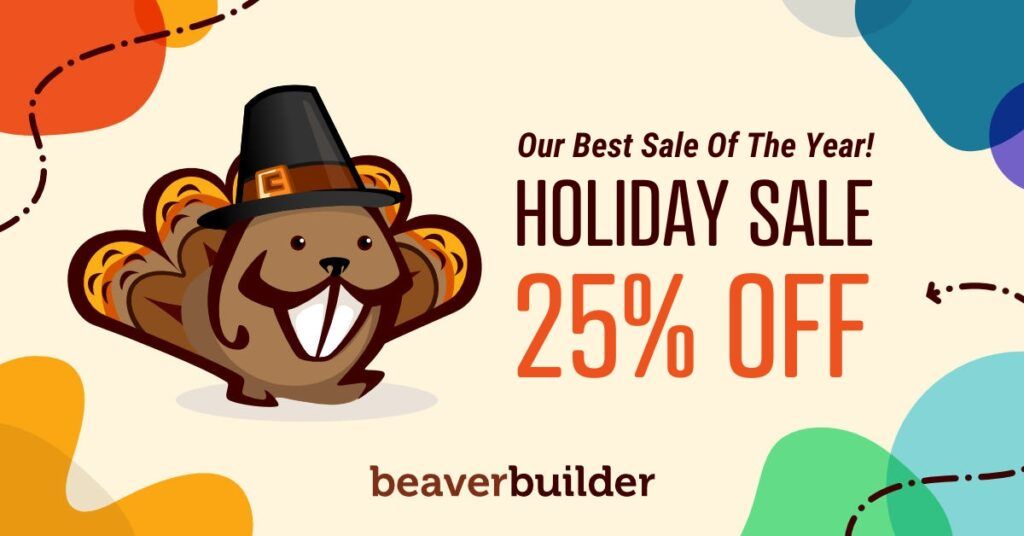 Hello, we're excited to announce our Black Friday Month Sale for 2023! Take advantage of the biggest discount we offer…
Join the community
We're here for you
There's a thriving community of builders and we'd love for you to join us. Come by and show off a project, network, or ask a question.
Build Your Website in Minutes, Not Months
Join Over 1 Million+ Websites Powered By Beaver Builder.