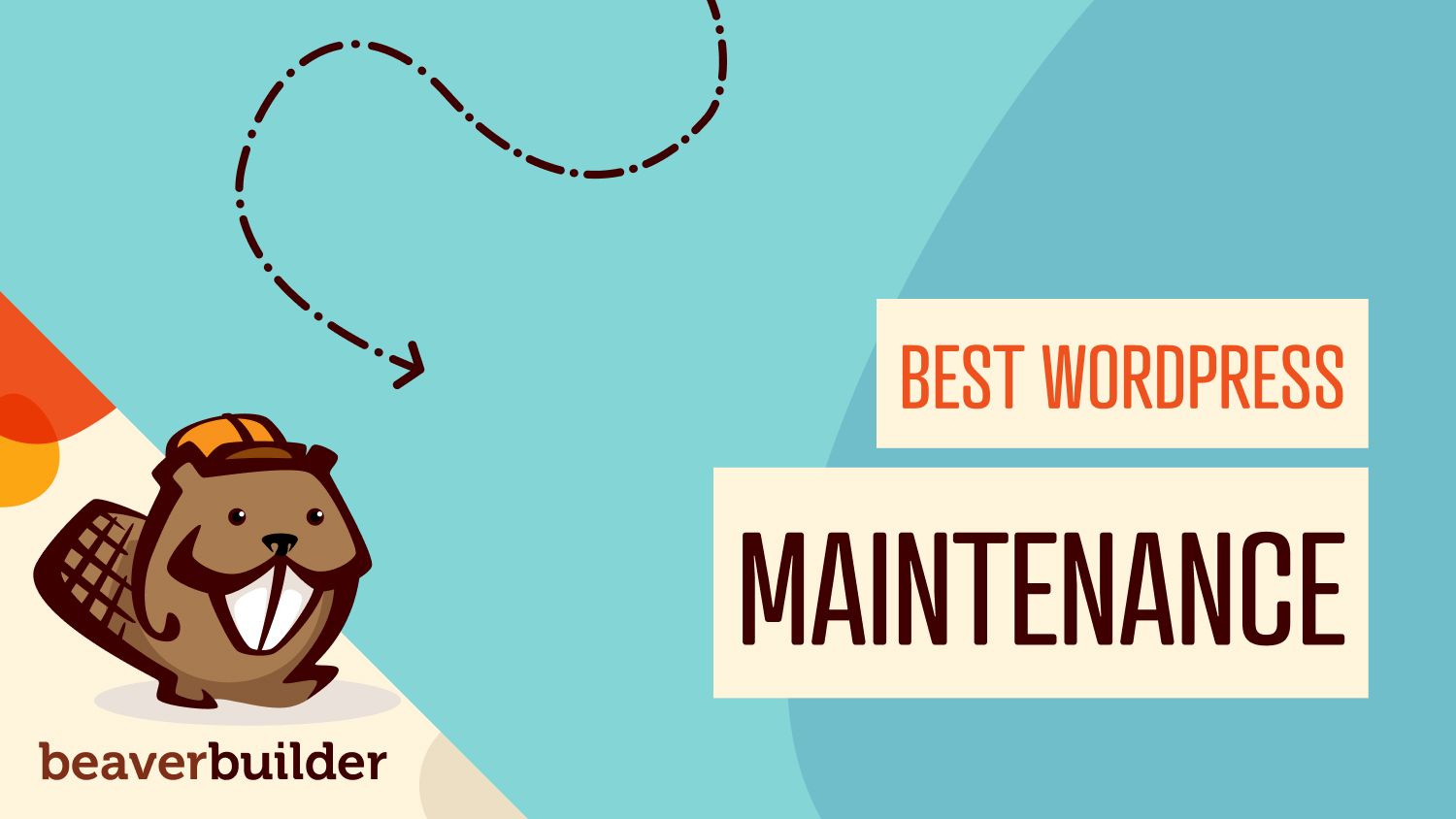 Performing regular maintenance on your WordPress site is crucial to keeping your site healthy and running smoothly. The only problem is that keeping your site in prime condition takes a lot of time! Completing all of the necessary maintenance tasks quickly adds up. 
Luckily, there are a number of services to keep your site in tip-top shape so that you don't even have to think about it. That's why in this article we're discussing some of the top WordPress maintenance services that manage your site for you. 
But, before we dive into the services that can support you, let's talk more about website maintenance and why it is essential to your site's ongoing success. 
We just launched 6 FREE
Beaver Builder courses
. Learn how to easily build WordPress websites with step-by-step video tutorials. Get started today.
What is WordPress Website Maintenance?
In short, WordPress maintenance refers to a variety of tasks used to continually monitor and improve the performance, security, and quality of your WordPress site. 
Your website requires ongoing attention. These tasks may come up monthly, weekly, or even daily. Maintenance includes:
Backing up your site:

This involves saving several copies of your website in various locations so that you can restore it in the event of a security breach or a mistake that deletes your files.

Updating WordPress core:

WordPress is

constantly being updated

to fix bugs such as security vulnerabilities. You should stay updated with the latest version to ensure that your site is as safe as possible.

Keeping themes and plugins up to date:

Themes and plugins are regularly updated. This includes security updates, bug fixes, and updates to stay compatible with the latest version of WordPress. It's important to keep up with the latest versions of your themes and plugins to benefit from these upgrades.

Clearing your cache:

For websites, caches are saved files that can help your site to load faster. Over time, cached files can start to build up and cause site bloat. You may need to clear the cache periodically to reset things.

Optimizing your database:

Your WordPress database is a set of structured data at the core of your site. It contains user roles, post information, and other site data. As time passes, the database can collect unnecessary information, such as trashed posts. Optimizing your database clears this excess data. This can help your site load faster and keep your site's size down.
There are many other small and less frequently needed tasks that also require attention, such as clearing out your Media Library, deleting spam comments, and fixing broken links. These examples just scratch the surface – the list goes on!
Why WordPress Maintenance Is Critical to Your Site's Success
As we just discussed, WordPress maintenance tasks are important to keep your site running smoothly. The benefits of performing regular maintenance include added security and increases in site speed.
Regular maintenance can even boost your Search Engine Optimization (SEO) since search engines favor sites that load fast and are easy to use. A site that loads slowly and contains errors such as broken links appears less trustworthy. These things can cause users to abandon your site.
Additionally, internet users have short attention spans. If they can't quickly find what they are looking for, users are more likely to bounce. They would prefer to leave your site to easily accomplish their goals elsewhere rather than poke around on your site for long periods of time without success.
To that end, maintenance can even impact your conversion rate. By keeping your site professional and usable, you maximize your chances of engaging visitors so that they're more likely to become returning users.
However, maintaining a WordPress website on your own is an arduous task. It requires frequent–and sometimes daily–monitoring. Running a business is challenging enough without having to deal with your website every day.  
Fortunately, there are WordPress maintenance services designed to take on the grunt work so that you don't have to. In the next section, we'll review eight platforms that you can use to help maintain your WordPress site.
10 WordPress Maintenance Services that Manage Your Sites So You Don't Have To
The maintenance service you choose for your WordPress site depends heavily on your personal needs and budget. Below, we've explored several options that suit different types of sites and financial considerations.
1. GoWP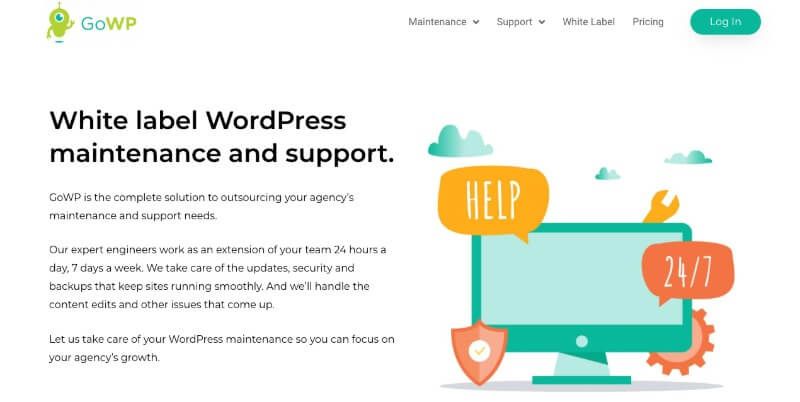 Another great WordPress maintenance service is GoWP. What makes them unique is they specialize in helping Web Agencies and Freelancers who manage multiple websites for clients.
They offer a white-label solution for the support and maintenance side of your business. Essentially, they are an instant, outsourced, 24/7 team to handle WordPress maintenance for your clients.
They can handle website updates, security, and backups. If you have more than 10 existing maintenance clients then they're a great option as their prices start at $250 per month.
2. WP Buffs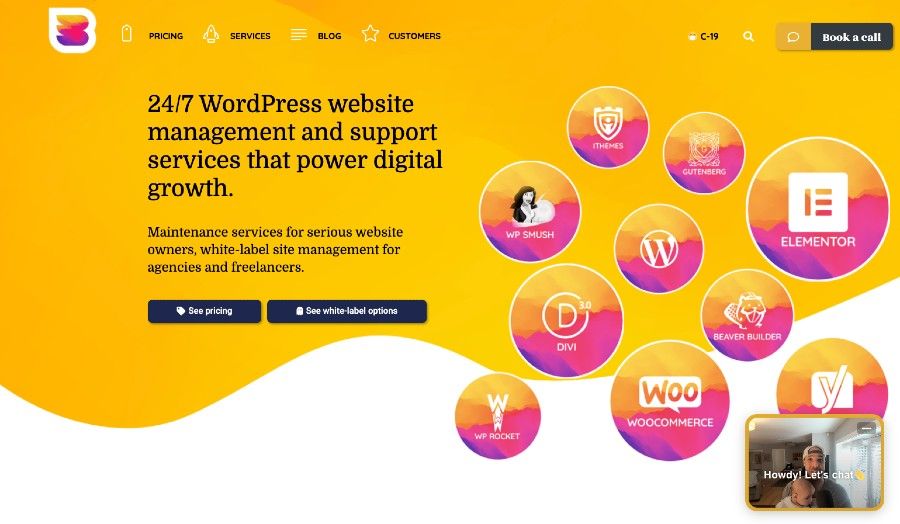 Whether you're searching for assistance with the basics or someone to do it all, WP Buffs has a plan for every level of support. 
Starting at $67 a month, WP Buffs monthly plans offer various degrees of website maintenance, ranging from simple theme and plugin updates to website edits and malware removal. They even provide custom plans if you have complex needs. Signing up for an annual plan means you'll receive two months of maintenance for free.
In addition to the typical maintenance services you'd expect to see, WP Buffs offers Google Analytics integration, emergency support at all levels, free premium plugins, and even mobile/tablet optimization. WP Buffs also offers a white-label support option. They work alongside agencies and freelancers in the WordPress space to help them be able to immediately offer 24/7 support to their clients. 
3. Maintainn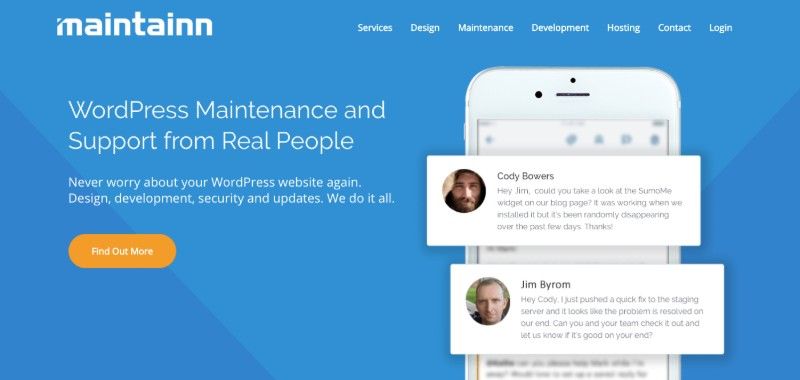 Maintainn has been around since 2012 and is owned and operated by WebDevStudios. They offer dependable WordPress website maintenance services that include daily off-site backups, security monitoring, weekly updates, and custom development. 
They can modify current code, customize a plugin for you, repair bugs, and even suggest ways to optimize your website. 
Their prices start at $59 per month and offer enterprise packages starting at $299 per month. If you're looking for assistance maintaining your website, then this company is another great option.
4. WP SitePlan

Another option to consider is WP SitePlan. All of its plans include daily backups, database optimization, malware scans, and updates for WordPress core, themes, and plugins. If you find yourself spending hours each day on these tasks, WP SitePlan is a smart investment.
Pricing starts at just $29 per month, which makes WP SitePlan the most budget-friendly option on this list. You can also save by choosing to pay annually instead of monthly. So, if your finances are on the right side right now, this maintenance service may still be within reach.
What's more, if you opt for their highest tier option, then you'll gain access to additional site management services. These include content edits, daily performance monitoring, and other handy tasks that can save you even more time.
5. Site Care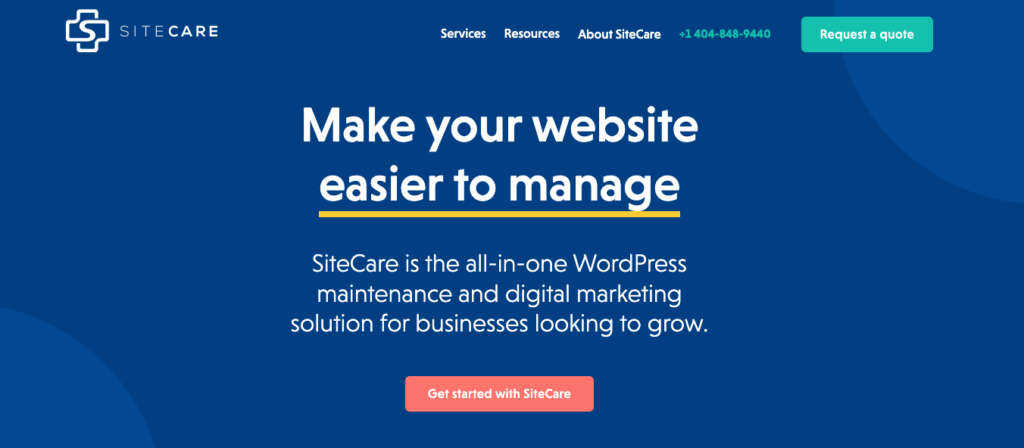 They also have some digital marketing services including SEO, Pay-Per-Click Management, Content Marketing, etc.
To learn more about their services and to get a quote visit their website and schedule a consultation.
6. WP Maintainer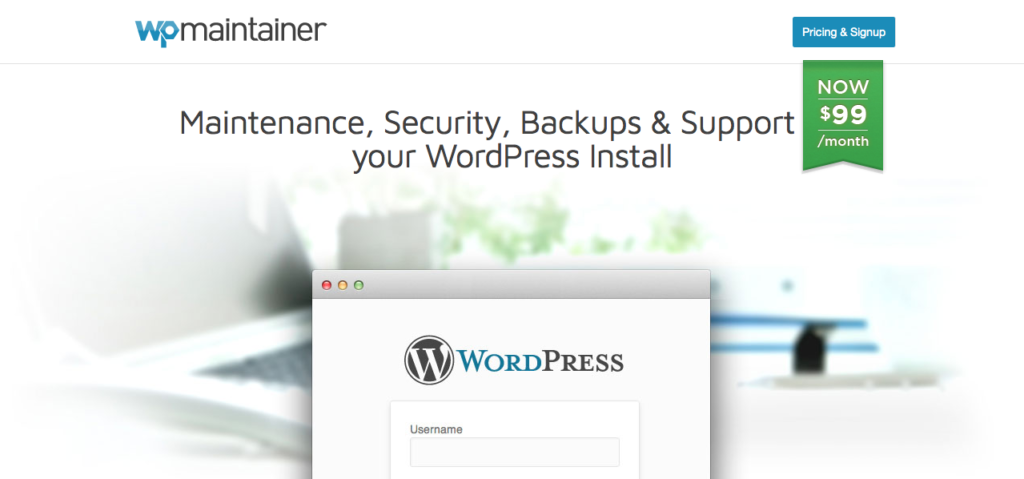 WP Maintainer is an even more premium service. Its features include theme, plugin, and WordPress core updates, regular backups, use of the advanced Sucuri Security tool, and WordPress site customizations from a team of skilled developers.
Pricing starts at $99 per month. However, WordPress site modifications and development services are charged separately at $99 per hour. The affordability of these plans depends entirely upon how often you utilize the services and the complexity of the development tasks you request.
That said, this flexibility can be useful. Whereas the WP SiteCare premium plan includes two hours of development time every month, the WP Maintainer plan enables you to pay for as much development support as you need. This makes WP Maintainer ideal for people who need custom, advanced development services.
7. WP Tangerine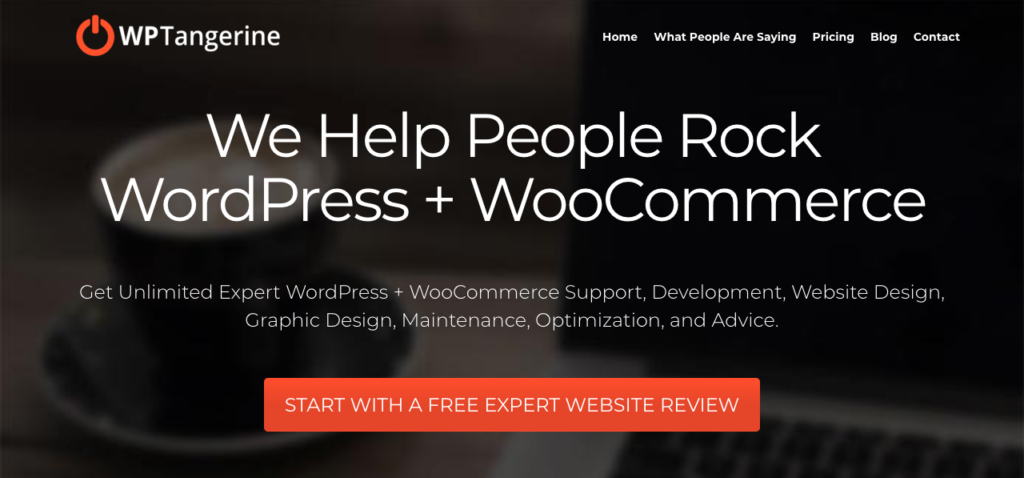 WP Tangerine is a maintenance service known for offering unparalleled support. In addition to ongoing regular maintenance, you can submit requests for help with a variety of tasks such as researching or installing new features. If you're not too WordPress savvy, this could be a lifesaver.
Pricing starts at $147 a month. Features include unlimited WordPress tasks such as correcting site page errors, SEO optimization, improving page load times, and site transitions. This service is ideal for anyone who needs website help beyond basic maintenance but can't afford to hire a dedicated staff.
With all that said, it's important to note that your WordPress tasks such as research, adding new features, or overhauling your web design are tackled an hour at a time (or two hours, if you upgrade to the Pro Plus plan). This means it could take quite a while for lengthier tasks to be completed.
8. Total WP Support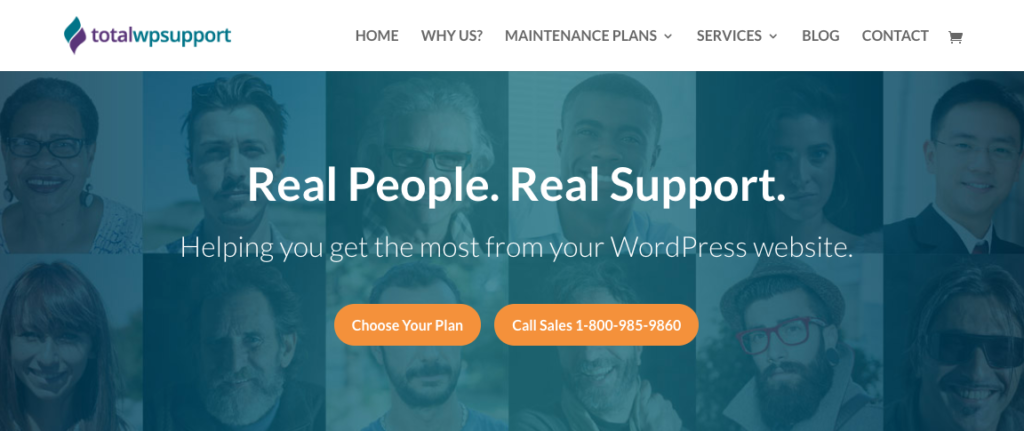 Total WP Support specializes in maintenance for small to medium-sized WordPress sites. Its services include backups, updates, uptime monitoring, hack cleanups, and malware removal.
Pricing starts at $49 per month. You can also add e-commerce support to any plan for an additional $60 per month. This is another maintenance service that is more affordable if you're willing to strip it down a little. As soon as you opt for all of the bells and whistles, your budget will feel it. 
As Total WP Support states, it is really geared toward smaller sites, especially those for local businesses. If you're running a large company site or a high-traffic blog, this service probably isn't for you.
9. FixRunner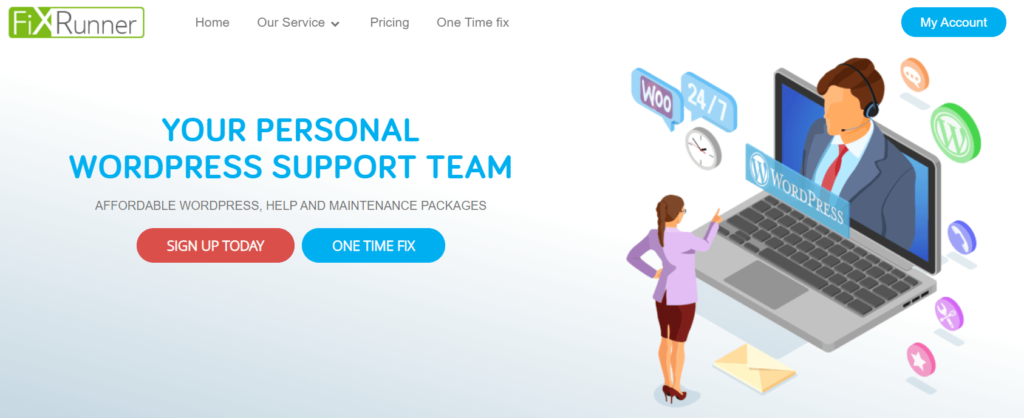 FixRunner is a team of WordPress enthusiasts with a lot of experience in providing expert WordPress support & help.
Whether you are having issues with malware, hacks, themes, and plugins, or you just want to speed-optimize your WordPress website or set up backups, FixRunner is there to help.
What is great about their business model is that they offer affordable One-time Fix at 49$, which will solve your most urgent problems.
10. WP Tech Support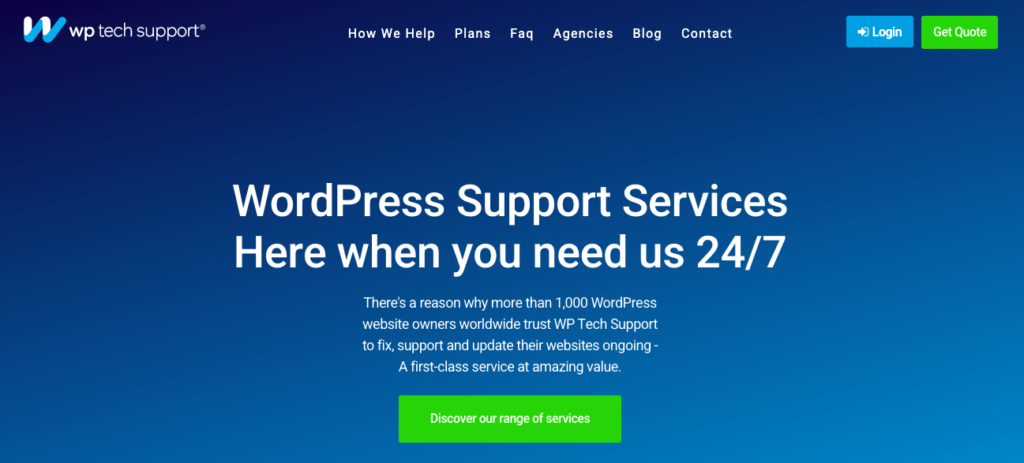 WP Tech Support offers comprehensive WordPress maintenance plans ranging from $55 p/m for their 'Standard Plan' up to $175 p/m for their 'Advanced Plan' with 24/7 support across all their services. WordPress core, theme & plugin updates, malware removal, and design edits are all taken care of. The 'Pro & Business plans come with inclusive 60 & 90 mins of development time to use as you wish.
Looking for a one-time 'Emergency fix' or 'Performance Tune-Up' they have that covered too, along with custom development.
WP Tech also provides a fully white-labeled support solution. Agencies, freelancers & designers get a fully branded custom-built support portal to enable 24/7 support for their client base.
11. Webful Creations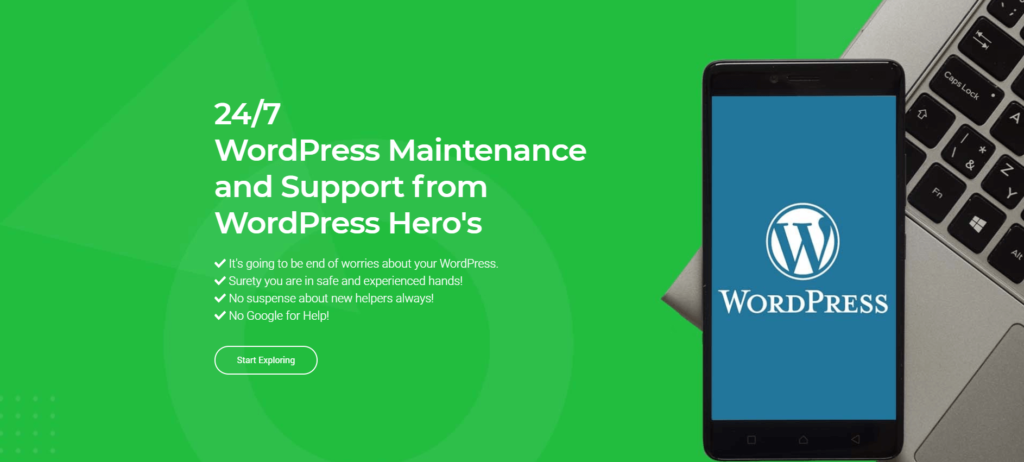 Webful Creations offers WordPress maintenance service plans that range from $29 to $79. They provide website updates and perform weekly backups. They also offer unlimited edits with an average turnaround time of 8 to 12 hours.
What sets them apart from other services is in their higher-tiered plans they can perform SEO audits and optimization to help improve your organic traffic. 
12. Smack Happy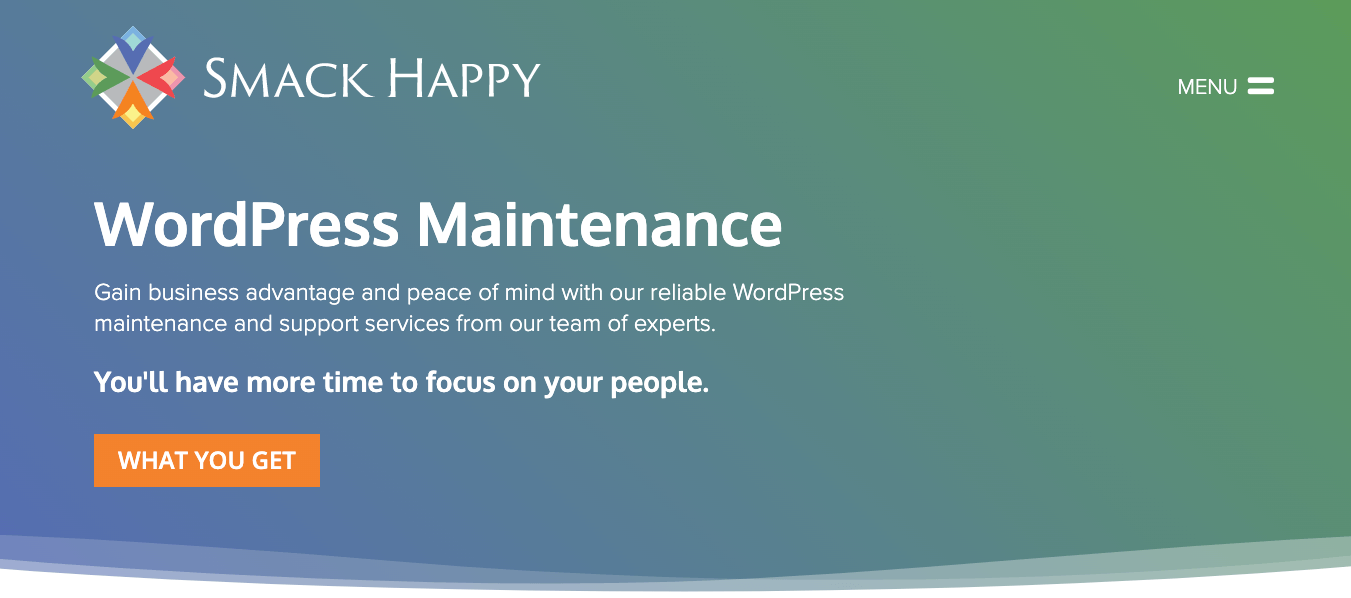 Smack Happy is a WordPress support and maintenance service that keeps your website up to date and prevents hackers from breaching. When working with your website, Smack Happy focuses on four fundamental principles: quality, efficiency, security, and purpose.
Their WordPress Care Plan provides ongoing support, monitoring, monthly strategies, and a safe and secure website. The Care Plan looks after your website so you can focus on what's important to you: growing your business.
Smack Happy has a plan for $59 per month without hosting and hosted plans starting from $89 per month. The features include tutorials, training videos, core software, plug-in updates, optional website hosting, a secure sockets layer (SSL) certificate, daily malware scanning, and more. They also offer a free website report to determine if your website needs maintenance.
If you're looking for a WordPress maintenance program with fantastic customer support with a more personal touch for their website services, then Smack Happy is for you.
Final Thoughts on Maintaining Your Site
It's a given that you must keep your WordPress site up to date, including performing regular maintenance. Whether you make time for it or not, your site will constantly be in need of updates and tweaks. That's just how website ownership works! 
Website maintenance ensures that your site is as fast and secure as possible, which is fundamental to a successful site and business. So, managing your site isn't optional–you must prioritize it. 
Although staying on top of these tasks is cumbersome, outsourcing to a WordPress maintenance service enables you to focus on what you do best: running your business.
Do you have questions about choosing a WordPress maintenance service? Let us know in the comments section below!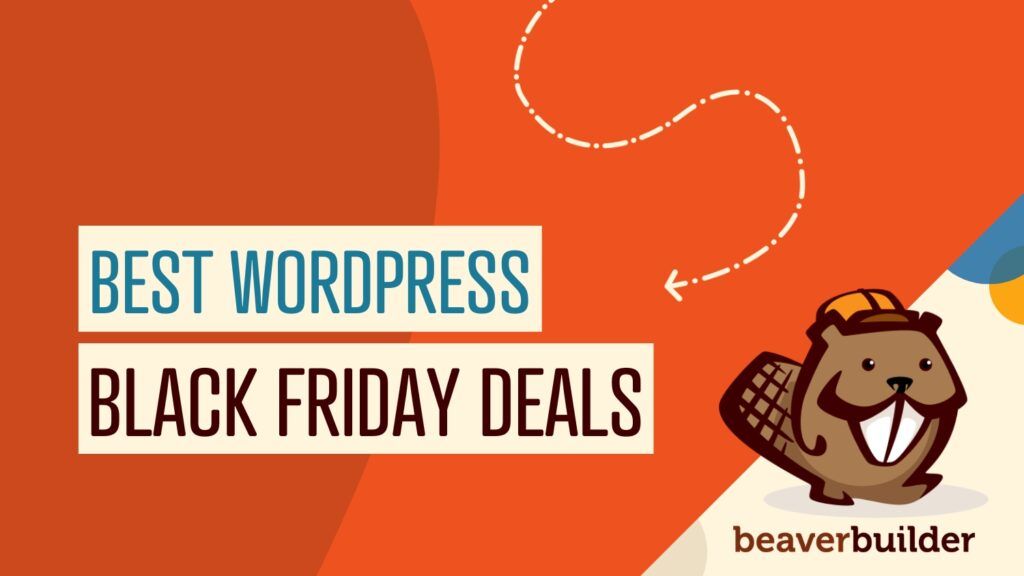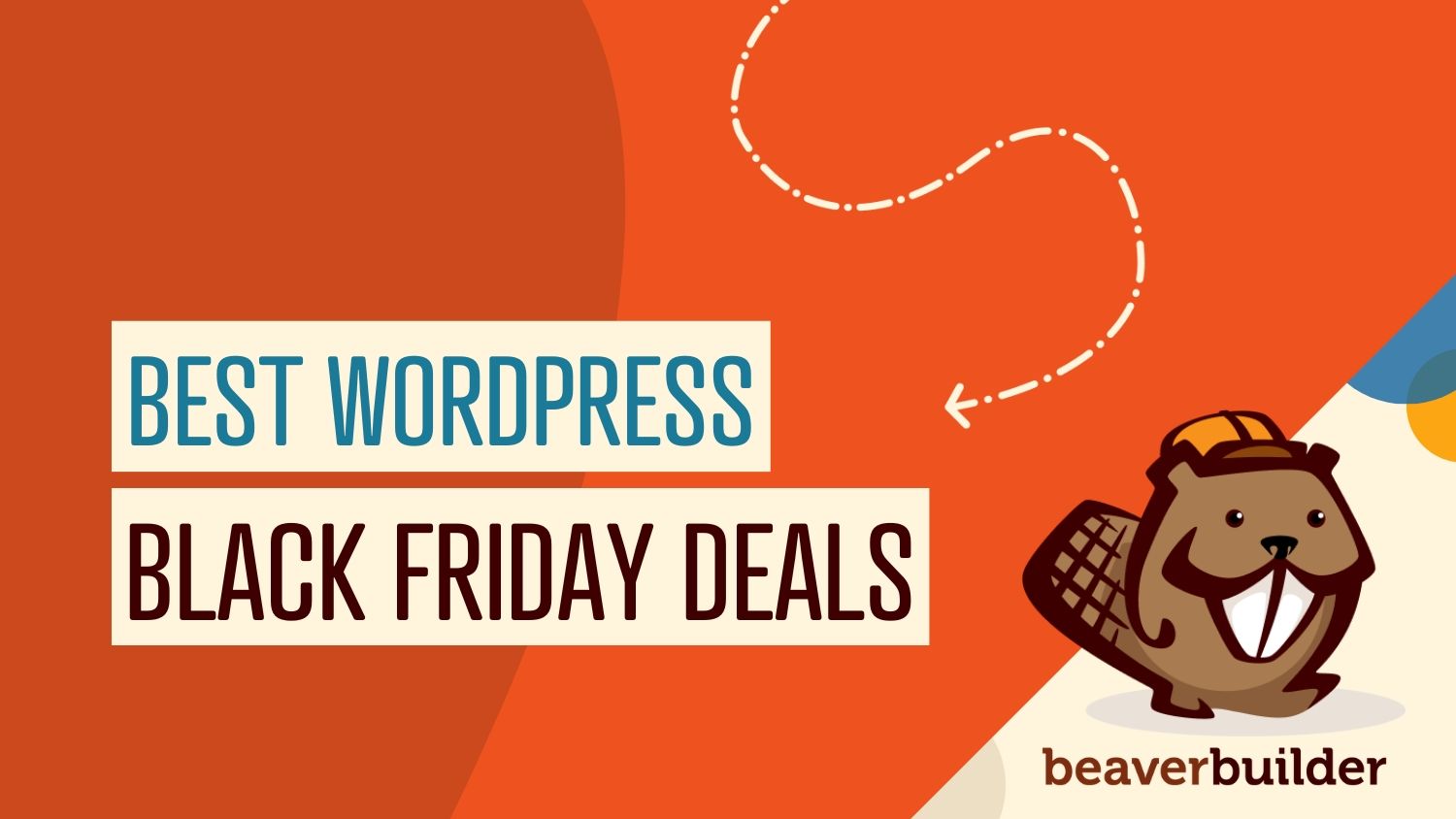 Hey Beaver Builders! Are you looking for the best WordPress deals for this holiday season and Black Friday? We reached…
Join the community
We're here for you
There's a thriving community of builders and we'd love for you to join us. Come by and show off a project, network, or ask a question.
Build Your Website in Minutes, Not Months
Join Over 1 Million+ Websites Powered By Beaver Builder.