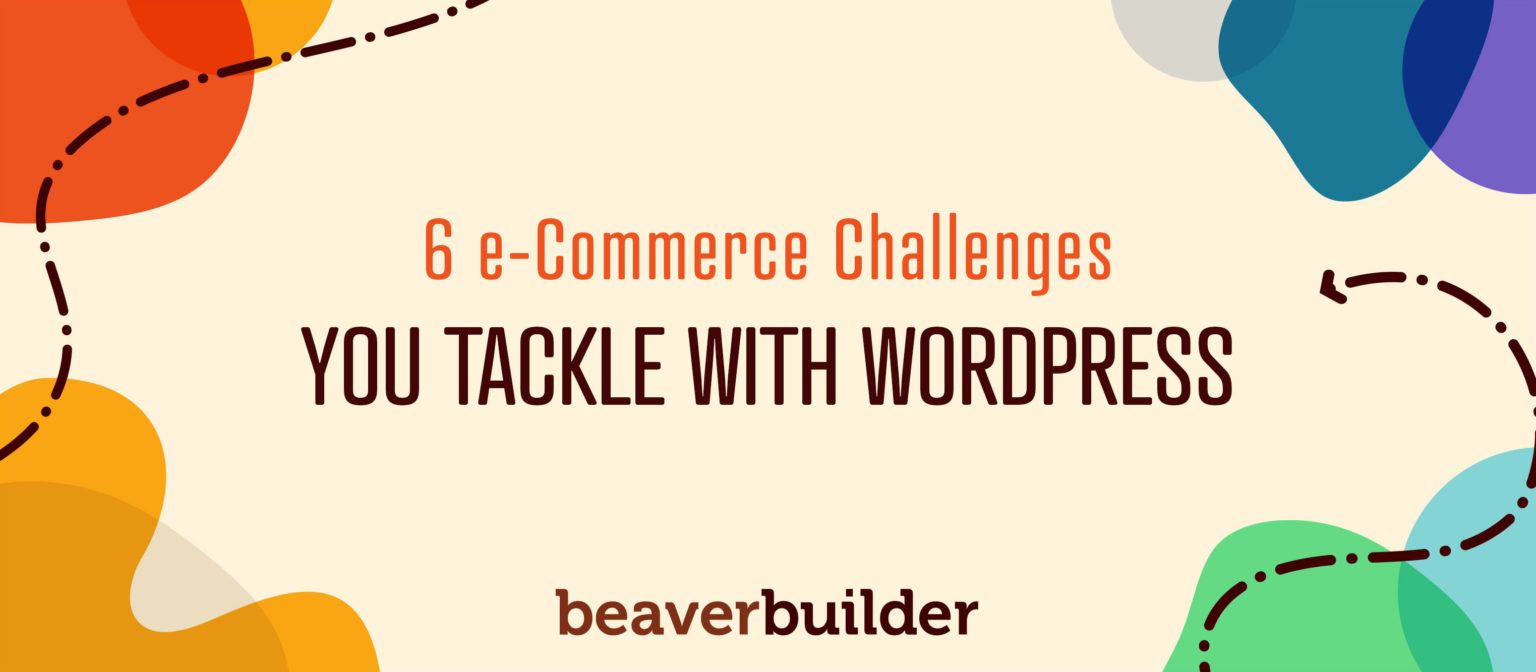 Launching an online store is exciting, although there is usually an unexpected barrier or two along the way. However, if you're not seeing the stream of eager customers you expected or have struggled with payment gateway integrations, don't despair.
WordPress provides many solutions to common ecommerce challenges. 
In this article, we'll discuss the current state of ecommerce. We'll highlight six ecommerce challenges and how WordPress can help you overcome them.
When you're ready, let's dive right in! 
Why the Timing is Right for Ecommerce with WordPress
It's estimated that the number of ecommerce buyers will total $2.21 billion by 2021. What's more, ecommerce purchasing has been on a steady rise over the past couple of years and stands at about 13.7 percent of all retail sales worldwide.
Looking at actual dollars, it's projected that ecommerce sales will total more than $4.9 trillion by 2021 – a 3.6 trillion dollar growth from 2014's numbers. In just seven years, that's an astounding 256 percent growth rate! 
With these numbers, it's pretty clear that getting into the ecommerce game is a pretty sound idea. Fortunately, WordPress ecommerce is at the front of the pack in terms of digital solutions. Holding over half the global market share for Content Management Systems (CMSs), WordPress is used by many large corporations. 
For example, Boston Market's website is built on WordPress. The site lets you create an account, place orders, and collect reward points: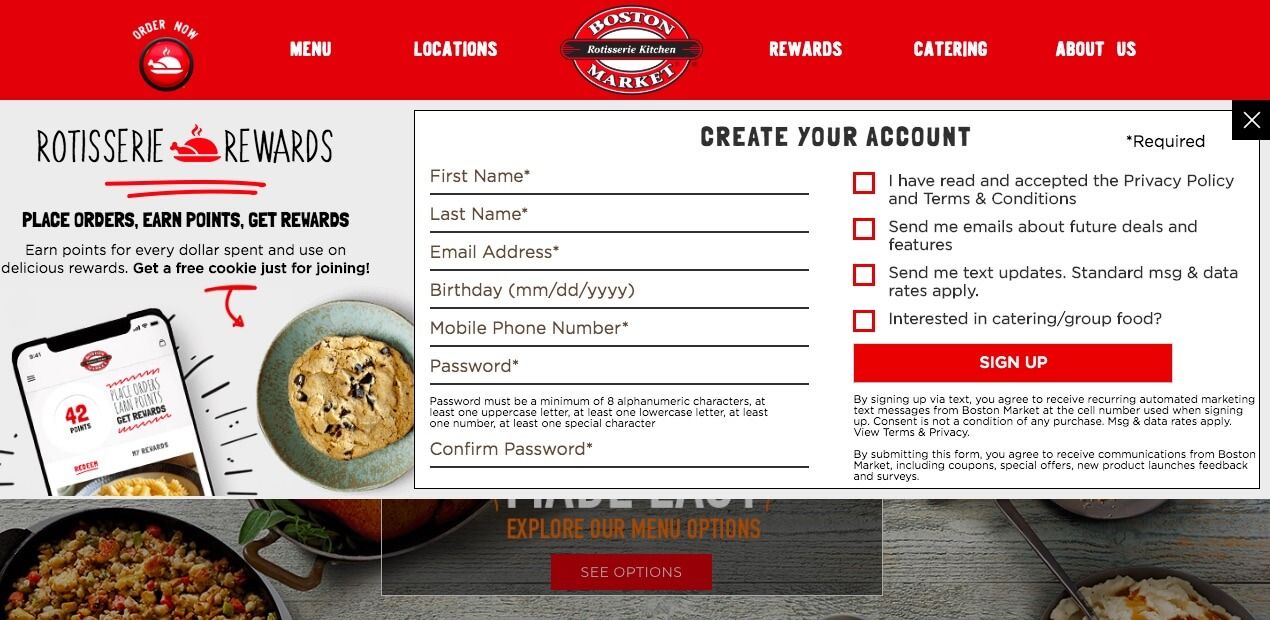 Another high-profile company utilizing WordPress's flexibility is Mercedes-Benz. Just as sleek and stylish as their cars, the Mercedes-Benz website emphasizes its branding with bold image sliders and smooth scrolling: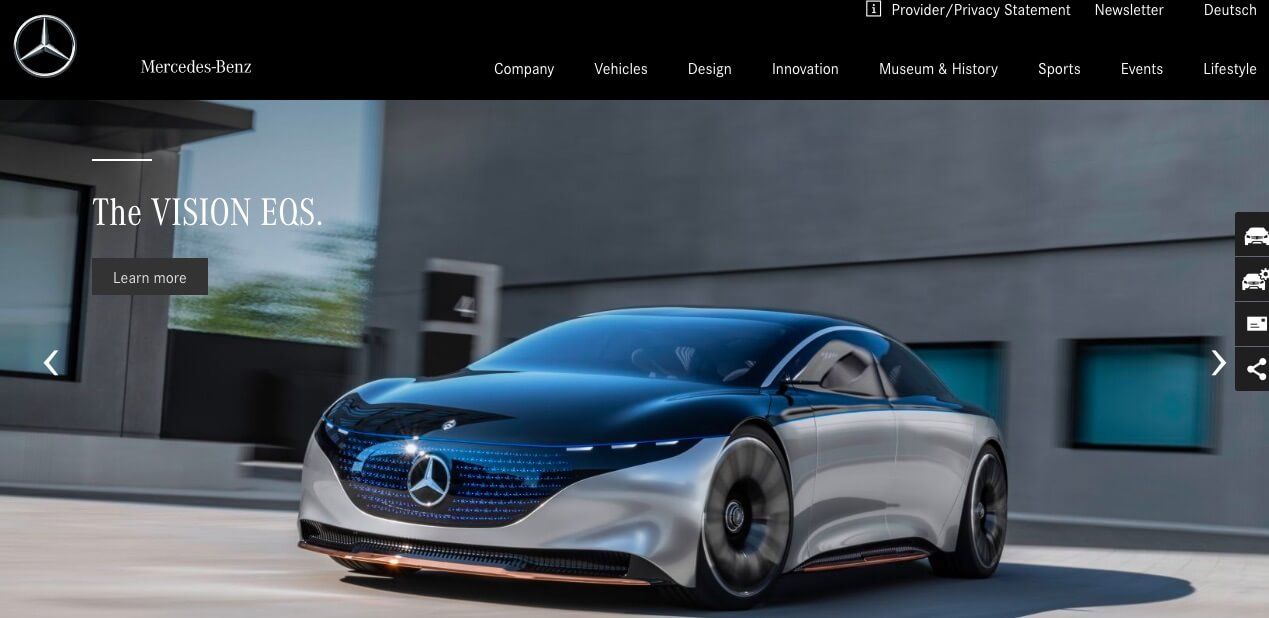 Other companies, such as Target and The Walt Disney Corporation have also tapped into the power of WordPress to create a variety of online destinations. 
6 Ecommerce Challenges You Can Solve with Beaver Builder
While ecommerce continues to rise in popularity, there are still challenges that you'll have to tackle. Creating the best palette of tools in your WordPress setup can help you with the solutions.
Let's take a look at six challenges and their solutions, starting with using a page builder plugin such as Beaver Builder to help streamline the ecommerce design process. 
1. Use Page Builder Tools to Create Landing Pages to Drive Customer Traffic
If you're operating a lead generation model to drive sales, you have likely thought about creating a landing page. However, it can be challenging to hit all the right marks when it comes to its design.
Not only do good landing pages entice potential customers to submit their information, but they also keep visitors interested and engaged.
Beaver Builder's toolkit for WordPress includes a set of landing page templates that serve as an excellent launchpad for creative page design.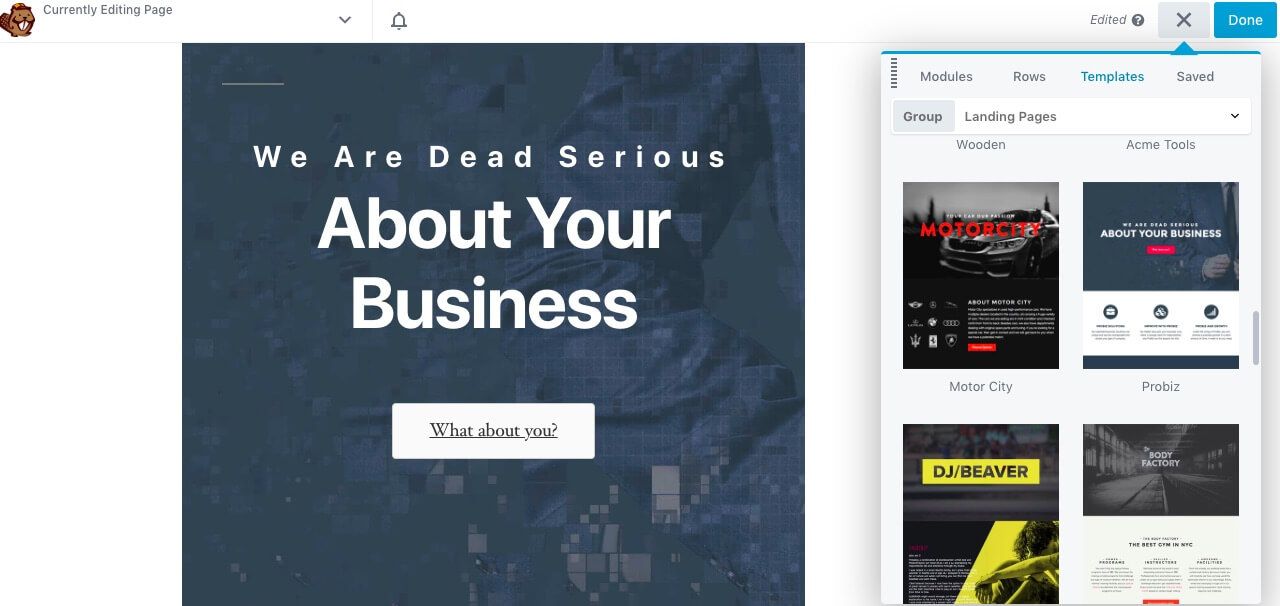 Well-designed landing pages also gain a better ranking in search results, improving your site's Search Engine Optimization (SEO). This means more traffic for your funnel and more conversions.
Besides landing page templates, good page builders such as Beaver Builder and Beaver Themer have integrations with ecommerce plugins like WooCommerce, Easy Digital Downloads, and BigCommerce to improve the look of your shop and product pages. 
2. Tap Into WordPress's Flexible API to Manage Inventory
Setting up an online store can present some unique challenges when it comes to managing your inventory. Even though inventory is often considered background functionality, it can be a key part of the user experience.
As a customer, if you order and pay for something, you expect it to be in stock and ready to ship. Seeing the number of items remaining in stock can also be a motivator for customers to buy.
As an ecommerce seller, if your inventory management is not optimal, you might be leaving customers in the dark or less engaged. 
Fortunately, WordPress offers a very flexible set of programming tools developers can use to solve data management problems. WordPress uses a Representational State Transfer (REST) to model and access application data.
The REST Application Protocol Interface (API) provides developers with URLs that represent posts, pages, taxonomies, and other WordPress data types. This is just one of the many APIs that WordPress offers. 
All of this means it's possible to create the exact inventory management system you need for your unique products. Using JavaScript Object Notation (JSON), you can send and receive data to your WordPress website through the REST API interface. 
You may also be able to find a WordPress plugin to display inventory on your product pages.
3. Achieve Higher Customer Satisfaction By Offering Multiple Payment Options
In most cases, your ecommerce site will use one or more third-party payment gateways to process credit or debit transactions. The payment processor is responsible for the security of the transaction and storing sensitive financial information.
From the customer perspective, the checkout/payment process should be seamless and let customers use their preferred means of payment, such as a credit card, PayPal, Amazon, or Apple Pay, and a good payment gateway facilitates repeat purchases by eliminating the need for the customer to enter the payment information every time.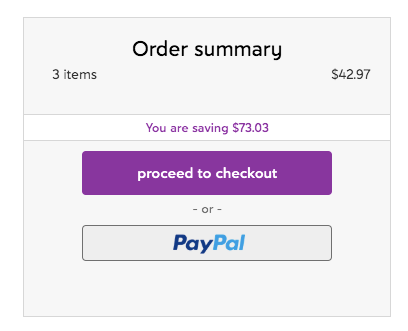 By letting customers use information from their preferred accounts, you win over shoppers who don't want to enter their personal information on yet another website.
When you incorporate checkout options from Amazon or PayPal, you're also providing options with built-in reputations that customers trust.
In other words, you want your customers to feel comfortable in entering their payment information, but at the same time, there shouldn't be a clunky transition to an obviously external payment gateway.
For these reasons, understanding payment gateways can be vital to creating successful options for your customers. Typically, gateways are a piece of software but can also include hardware for Point of Sale (POS) purchases. 
WordPress makes it easy to offer more than one payment option. We've already discussed the wonderful flexibility of the WordPress API when it comes to extending functionality, but it can also be helpful in terms of increasing your payment gateway options. 
4. Streamline the Customer Experience to Reduce Shopping Cart Abandonment
Cart abandonment rates vary depending on the study. However, one research firm completed a compilation and found the rate across all industries to be 69.57 percent. This means only roughly 30 percent of all shopping carts see completed purchases. That's a lot of cash left on the table, so to speak. 
The research findings are even more concerning when you look at the rates of abandonment for mobile users. Regardless of an emphasis on implementing good user experience design practices and creating mobile responsive websites, mobile cart abandonment has been as high as 86.56% over the past few years. 
With this in mind, it's vital to do more than make your website responsive to different screen sizes. Furthermore, brands can also opt for SMS marketing for abandoned carts as a big part of eCommerce traffic comes from mobile devices. 
The actual checkout experience needs to be tested on the full spectrum of devices and operating systems to fully understand the user experience. WordPress ecommerce solutions range from built-in screen testing to highly responsive theme options and page layouts. 
5. Retain Customers With Subscriber Tools
Once customers complete a purchase, keeping them engaged and turning them into repeat customers can be another hurdle in the ecommerce race. Implementing a variety of email communication strategies can be an effective way to maintain contact. 
While bombarding customers with annoying inbox clutter is not a recommended practice, there are ways to keep new customers interested through email.
Depending on what kind of service or product you are marketing, coupon codes, feedback forms, and VIP access are just a few ways to maximize access to your customer's email.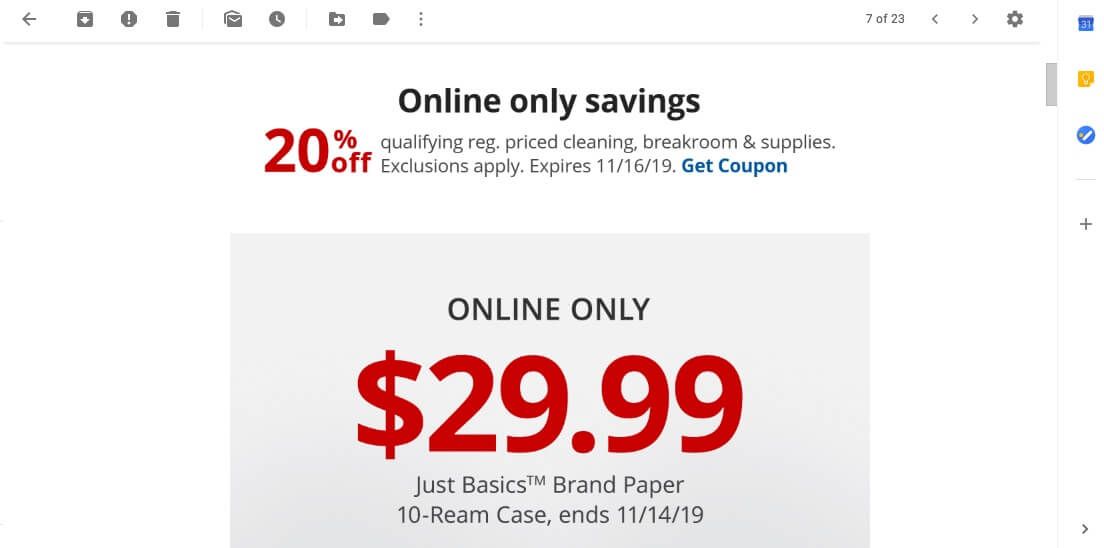 With WordPress, you can utilize sophisticated database tools to build subscription forms that ask for the information you need. Collecting good data from the start can help you later segment your customer lists for targeted campaigns. 
6. Build User Confidence with Reliable Security Measures
Online data privacy is a growing concern in ecommerce and in general. Between the California Consumer Privacy Act and Europe's General Data Protection Regulation (GDPR), it's clear web users take the matter seriously and will continue to push for appropriate protections. 
With this in mind, it's vital for online businesses to understand and implement security measures to keep customers safe. Additionally, transparency for customers to be able to review and understand those measures is another important step in the process. 
We've already mentioned the use of third-party gateways as an important way to enforce privacy and security. It's also important with any ecommerce site to securely transmit information that travels to and from your site, using the Secure Hypertext Transfer Protocol (HTTPS) with a Secure Sockets Layer (SSL) certificate. Online customers are becoming savvier regarding security and will often look for the HTTPS as part of the URL they are accessing for ecommerce transactions. Modern browsers warn about sites that are not using HTTPS. 
Although there are free SSL certificates available, for ecommerce sites we recommend purchasing a higher-level certificate from a reputable Certificate Authority (CA). 
Conclusion
No matter what your products or services are, creating an ecommerce option for customers is almost a requirement in today's market. Fortunately, WordPress offers solutions to many common ecommerce challenges. 
Keep these six challenges and solutions in mind if you're planning on getting started with WordPress ecommerce: 
Utilize template and page layout tools to build traffic generating landing pages.

Maximize WordPress's functional power to manage inventory with specialized plugins. 

Keep customers happy with easy payment solutions from all the popular payment gateways. 

Prevent shopping cart abandonment by optimizing your website for speed and mobile responsiveness. 

Retain customers by creating streamlined communication practices with useful integrations. 

Provide secure shopping experiences with strong authentication practices and security certificates. 
Do you have questions about what makes a successful WordPress ecommerce website? Share your thoughts with us in the comments section below!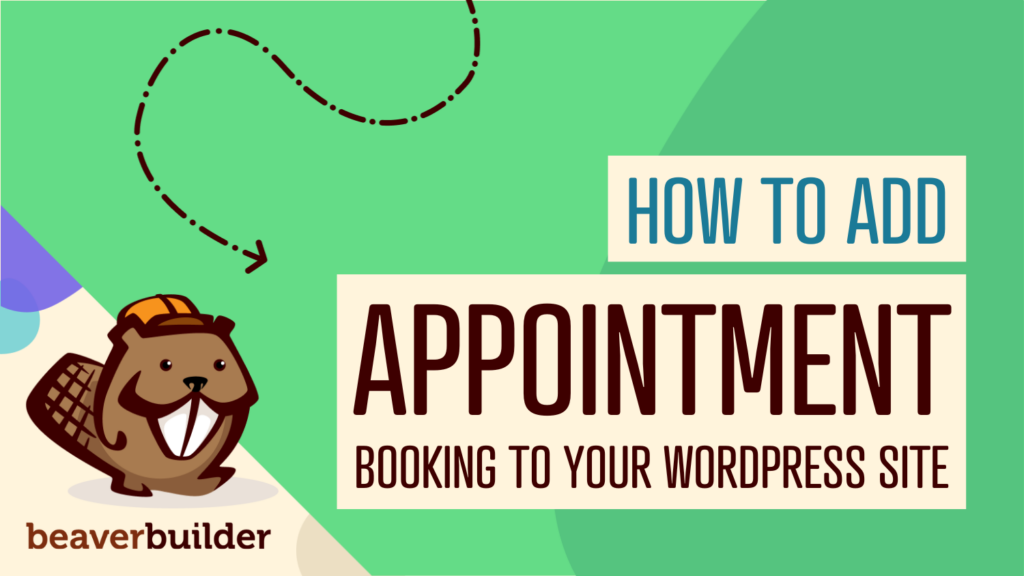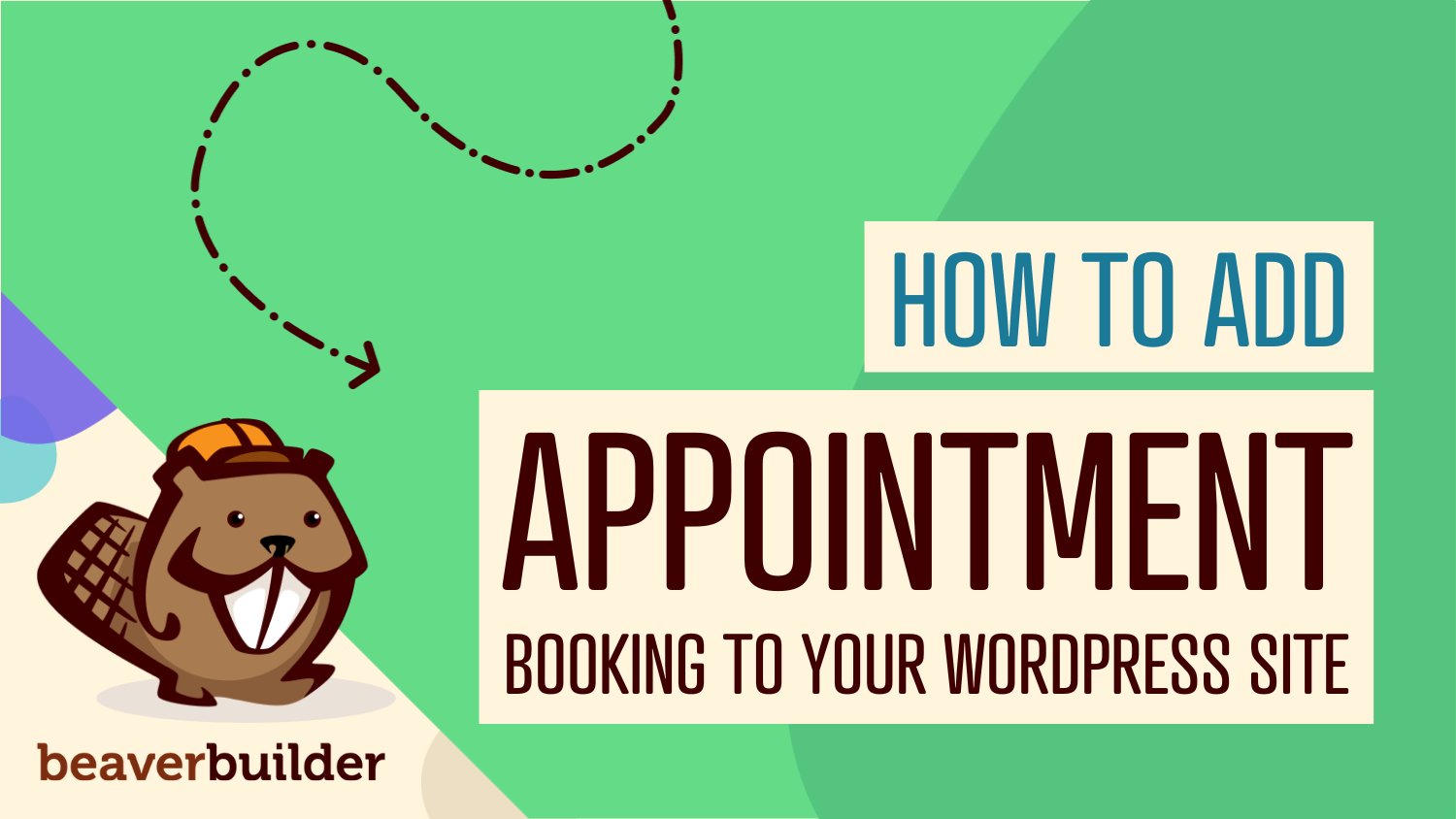 Wondering how to add appointment booking to your Beaver Builder site? For any business that relies on appointments, such as…
Join the community
We're here for you
There's a thriving community of builders and we'd love for you to join us. Come by and show off a project, network, or ask a question.