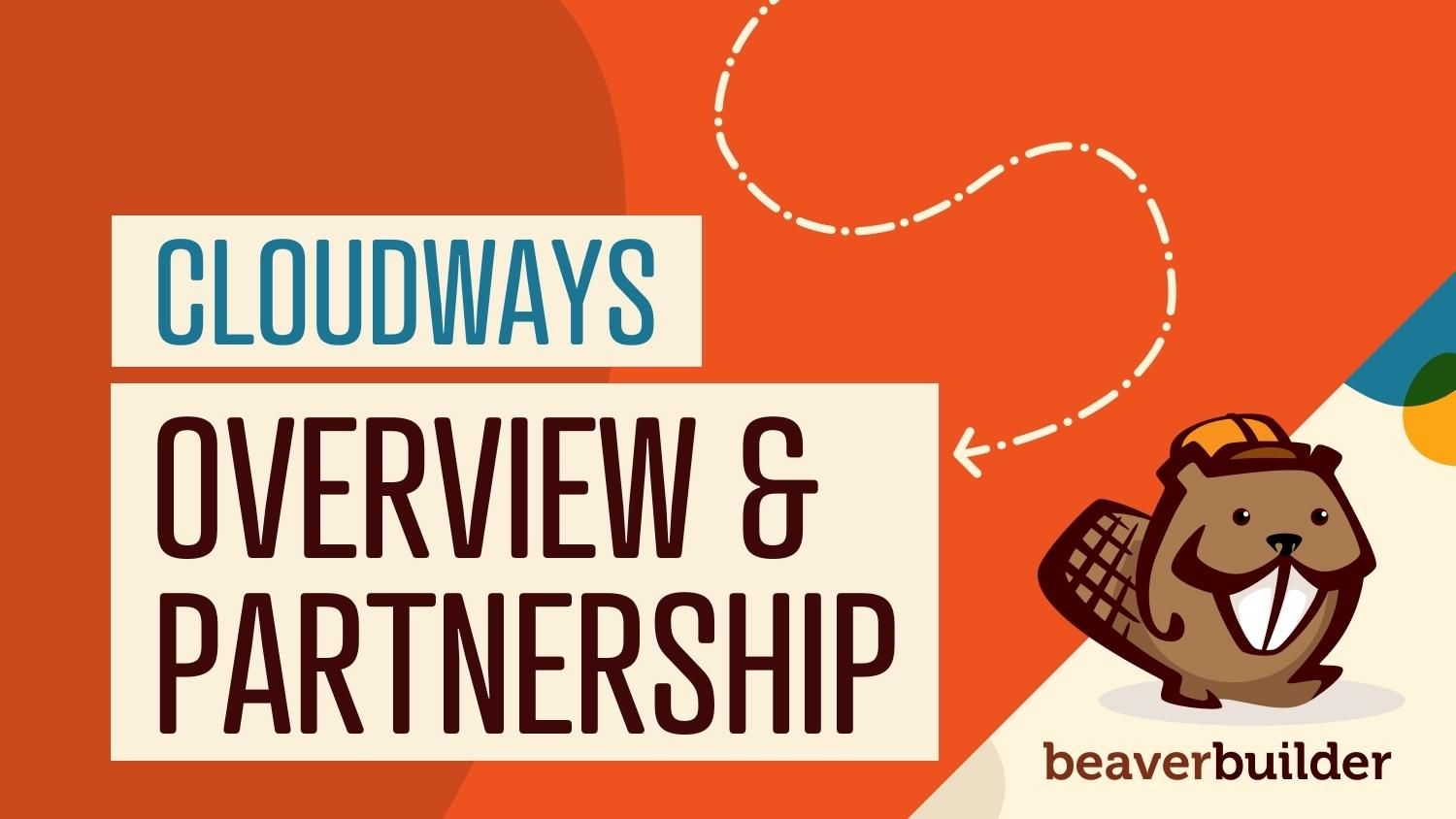 Cloudways is a name that often pops up when we are talking about cloud hosting. The company has consistently provided excellent service over the past several years and keeps enhancing its offerings to stay on top of the pile.
If you want to switch to a cloud-based web host, you can't go wrong with Cloudways. It offers plenty of exciting features, and above all, pocket-friendly plans that ring well with all kinds of customers.
The Beaver Builder team advocates hosting services that help our page builder plugins work optimally. This cloud provider does that so well that we partnered with Cloudways to help you launch fast, secure, and easy-to-build websites in minutes. 
Let's dig a little deeper to understand what makes Cloudways a good choice for users.
Why Cloudways?
To begin with, Cloudways offers a free three-day trial, which allows you to test all the features before you decide whether it's worth your time and money. It doesn't require credit card details to get started, which speaks volumes about the confidence they have in their own services.
Overall, what makes Cloudways such a desirable cloud hosting option is the multitude of features they offer: blazing fast speed, support that doesn't leave you stranded, and special features other hosting providers don't offer. For example, Cloudways doesn't have cPanel or another third-party server management platform – they have their own platform to manage all server-side tasks. In other words, we believe that Cloudways has everything you need in a cloud hosting service to propel you to success.
Let's take a look at some of the features that help Cloudways stand out.
Top Key Features of Cloudways
While the following features are by no means the only features that make Cloudways an attractive option, they are great reasons for people to consider it their top hosting choice. So let's take a look at some top features.
Choice of 5 Top Cloud Providers

Cloudways wants to give their customers as much choice as possible, starting with a choice of 5 IaaS providers to launch your server with. These include some of the best names in the industry:
Google Cloud
Amazon Web Services
Linode
Vultr
DigitalOcean
You can compare pricing for different cloud providers and then make a decision. It's very intuitive and transparent, so you don't have to worry about any hidden charges.
Speed & Performance
Website speed and performance are crucial to any business's success, so it's important that your servers perform optimally to provide your users an experience they don't forget.
So when it comes to speed and performance, Cloudways lands easily at the top of the pile with some of the fastest hosting services you can buy.
Part of the reason why websites hosted on Cloudways perform so well is because Cloudways is partnered with some of the best cloud providers in the industry, which we listed above. Then the company adds its own performance stack to further enhance each cloud server you buy, resulting in website performance that screams. 
Managing Applications

Managing applications on Cloudways couldn't be any simpler. They use a custom control panel to easily deploy different applications like Magento, WordPress, WooCommerce, or Laravel in a single click.
Once you've launched a server, you can map domains and start building your website. If you haven't bought a domain yet, a temporary URL is assigned to you.
Amazing Support
Support is a critical factor most people consider when comparing different web hosts and we can attest that the Cloudways Support team is one of the most helpful out there. 
They offer multiple support levels so you can choose one that fits your needs. Add-ons include Standard, Advanced, and Premium.
CloudwaysCDN
A content delivery network allows your website to load quickly, regardless of your user's location. The CloudwaysCDN is an affordable solution designed to improve loading times and boost your business.
Oh, and it costs $1 per 25 GB! It's one of the most affordable CDNs out there.
Team Management
Then, there's team management. The Teams feature allows you to add team members, assign user roles, and manage the level of access they have to your site. All of it is built into the Cloudways control panel, so it's easy to use.
There's plenty more to love about Cloudways, and you can take a deeper dive into what you get with their service from their WordPress hosting page.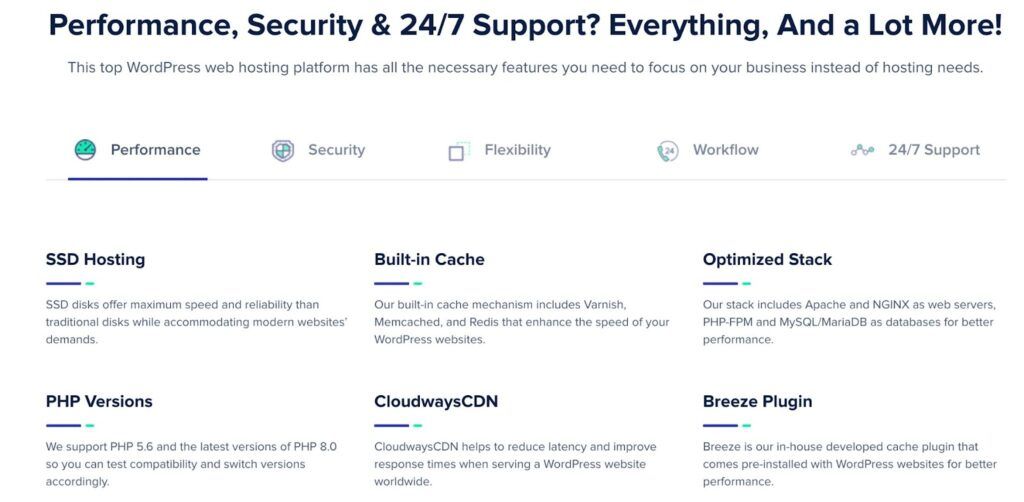 From top-notch security to flexibility and choice and a platform that smoothes your workflow, Cloudways ensures that your main focus stays on your business and not managing your hosting service.
Conclusion
With all the features listed above, we can easily say that Cloudways is one of the most powerful and most reliable cloud hosting services out there. And given how robust Beaver Builder is, we're sure our partnership will prove to be a standout reason for people to get started with their websites easily.
It doesn't matter if you have any technical expertise or not. Cloudways + the Beaver Builder bundle means that you get the convenience of 1-click launch, the performance and reliability of Cloudways, and the highly convenient and easy-to-use capability of our page builder! 
So what are you waiting for? Head over to Cloudways and get started right away!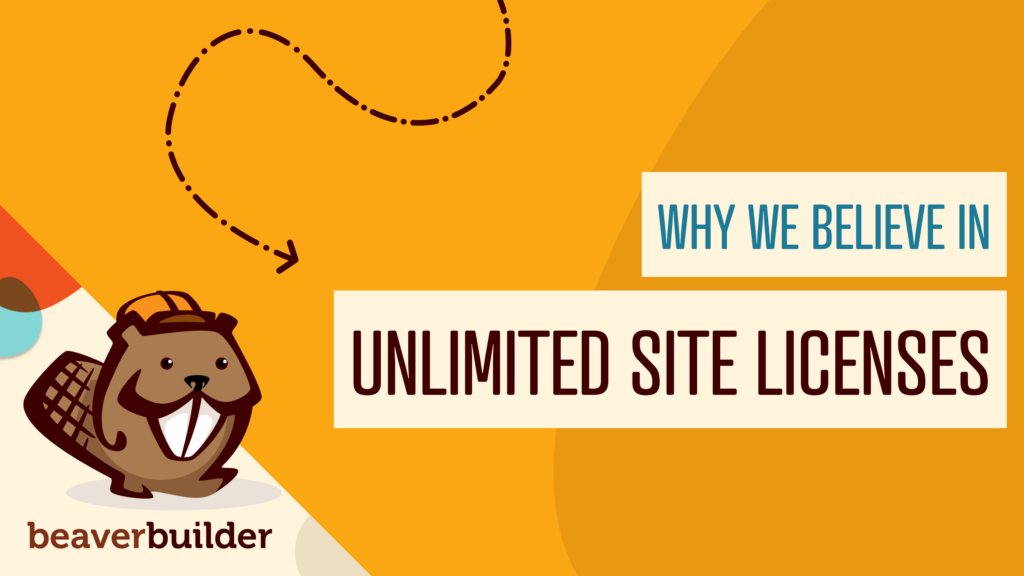 This post was originally published on January 9, 2018, and republished on May 5th, 2023. The question continues to come…
Join the community
We're here for you
There's a thriving community of builders and we'd love for you to join us. Come by and show off a project, network, or ask a question.