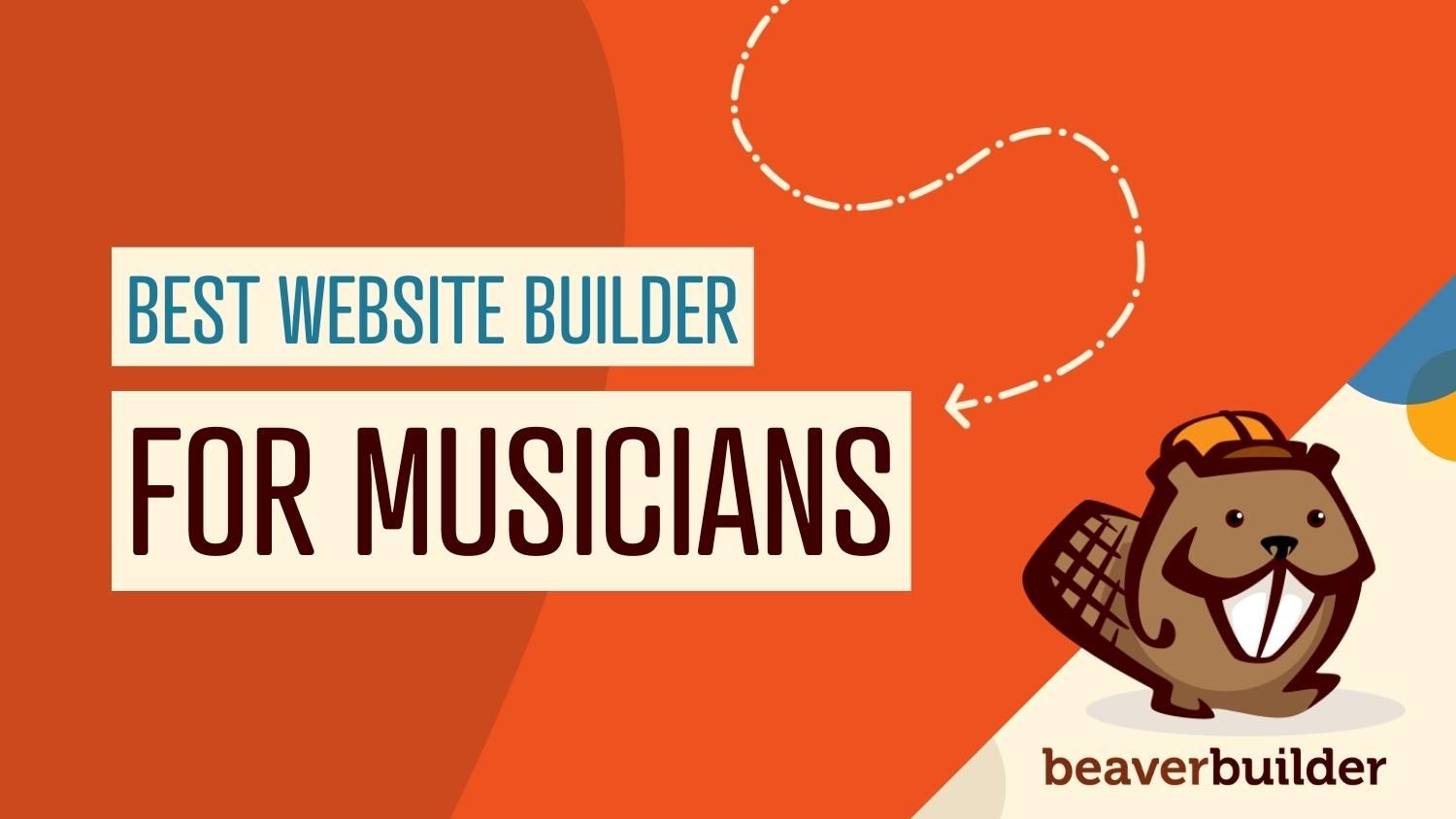 Best Website Builder for Musicians
Whether you're a solo musician or play in a band, it's important to have an online presence. Building a website can help your fans stay up to date with your latest events and news. It can also help you reach new audiences and promote upcoming shows. Fortunately, you can use a website builder to create a professional website without putting in a lot of work.
In this post, we'll discuss why you might want to use a website builder for your website. Then, we'll introduce you to Beaver Builder, explain why it's the best website builder for musicians, and explore its main features and templates for music-related content. Let's jump in!
Table of Contents
Why Use a Website Builder for Your Website
If you're looking to create a website, one of the easiest ways to go about it is to use a website builder. This can be especially helpful if you have little to no web development or design experience. For example, if you're a musician, you might not have much experience working on websites or using a Content Management System (CMS) such as WordPress.
A website builder is a tool that helps you create a website without needing to code or design it yourself. It's an excellent option if you don't have the time to create a website from scratch.
There are many different website builders available. They can vary in price, from free options to ones that cost several hundred dollars per month. If cost is a major factor for you, there are plenty of affordable website builders available.
Website builders come with different features. Therefore, it's important that you choose a tool that meets your specific needs. For example, if you want to sell products online, such as music records and merchandise, you'll need a website builder that includes eCommerce features.
A major benefit of using a website builder is that you can easily build pages using a visual drag-and-drop interface. Most tools are user-friendly and easy to use. We also recommend finding a plugin that offers good customer support in case you have any questions or run into problems while designing your site.
When you're creating a musician website, there's a handful of essential features you'll want to include. This can range from multimedia content like videos and audio to more complex elements, such as countdowns, schedules, and registration forms.
A website builder will let you incorporate these elements without having to code them from scratch. Plus, you can seamlessly customize the design to match your site's branding and aesthetic.
An Overview of Beaver Builder
There are plenty of page builders on the market. However, we recommend Beaver Builder.
Beaver Builder is a WordPress plugin that enables you to easily create custom pages and posts with a drag-and-drop interface: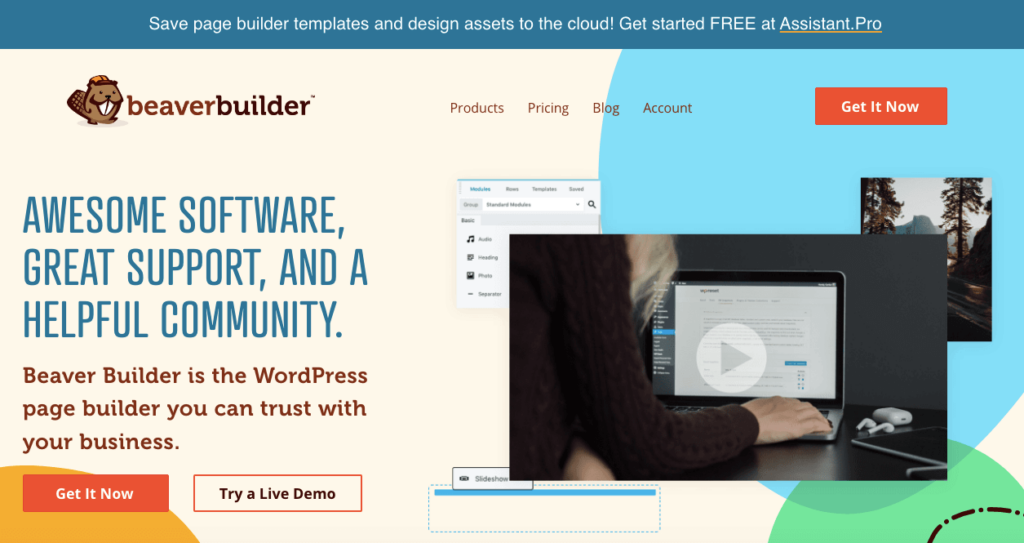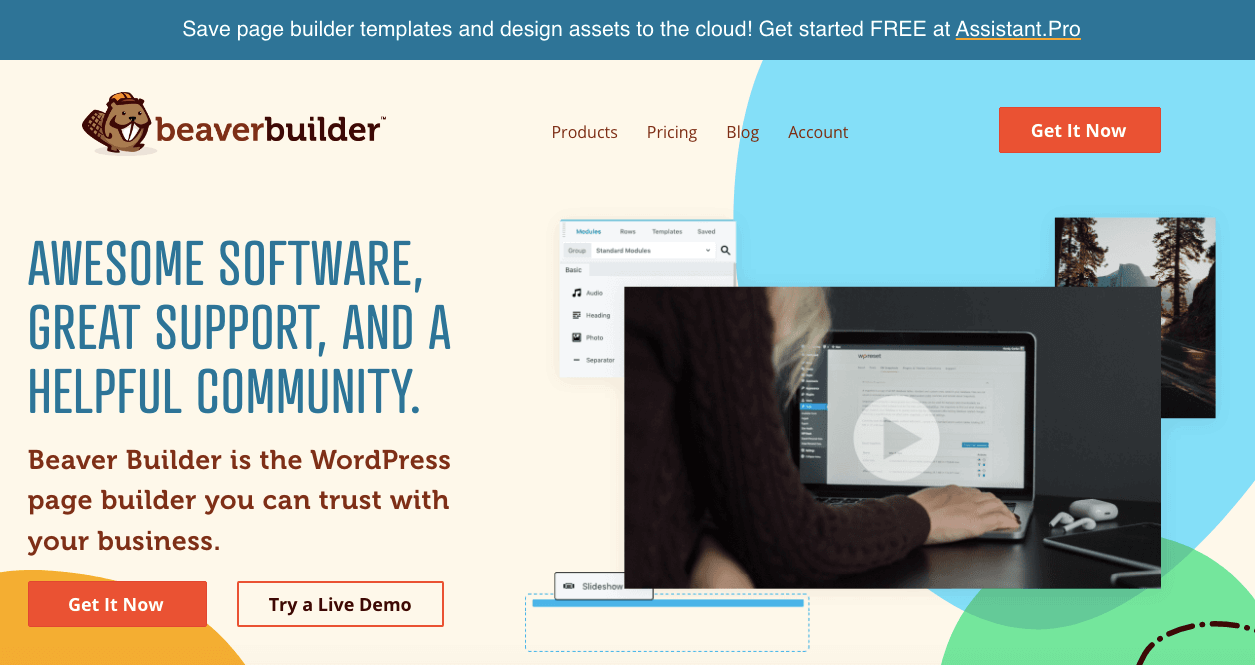 It is one of the best website builders for musicians as well as professionals in other industries. You can use our plugin to create beautiful and professional websites without having to learn code. The interface is intuitive and easy to use, even if you're not familiar with web design.
It's also incredibly flexible. You can quickly customize your site to match your specific needs.
Beaver Builder comes with a variety of features, including pre-made templates, responsive design, and support for WooCommerce. There is a free version of Beaver Builder available, but it doesn't include all of the features that you'll find in the premium plugin.
Our paid version starts at $99 per year. This includes a license for unlimited sites, the page builder plugin, a year of support, and premium modules and templates.
Once you have Beaver Builder installed, you can start creating custom pages and posts by dragging and dropping elements into place. You can select the Launch Beaver Builder option from any WordPress post or page on your site.
Beaver Builder also lets you customize your website's theme and design. For more information, check out our tutorial on how to use Beaver Builder.
Why Beaver Builder Is the Best Website Builder for Musicians
If you're looking for the best website builder for musicians, look no further than Beaver Builder. There are several reasons why you might consider using our tool to build your site. Let's take a close look at some of them.
Modules
Beaver Builder comes with a wide range of modules that can help you build your website in no time. Some of them are specifically designed for music-related websites.
Audio Module
As a musician, one of the most useful modules you can use is the Audio module: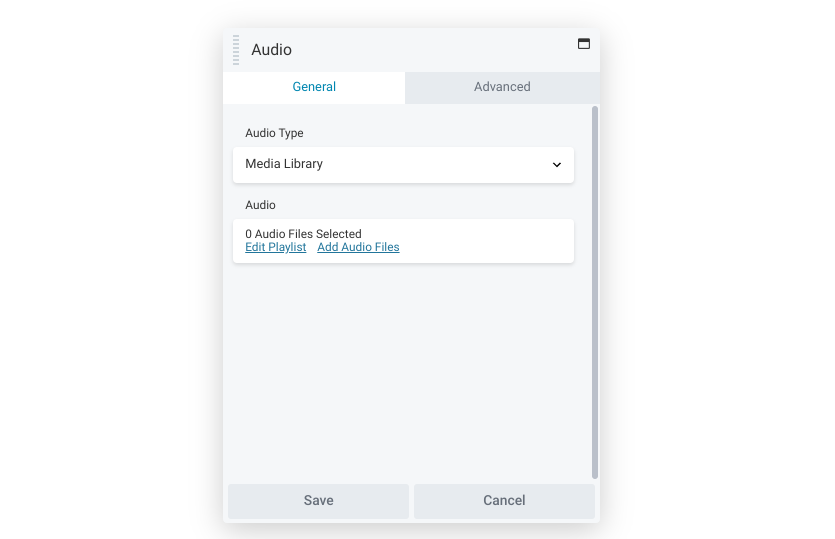 This lets you add a player for your audio files. You can use it for single clips or full playlists. Additionally, you can select files from your Media Library or fetch them from an external source: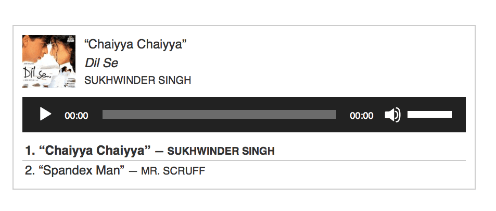 You even have full control over the playback. There are multiple options available, including autoplay, looping, and video information display.
Countdown Module
One of the best ways to help generate buzz and excitement around an upcoming event, such as a show or concert, is to use the Countdown module: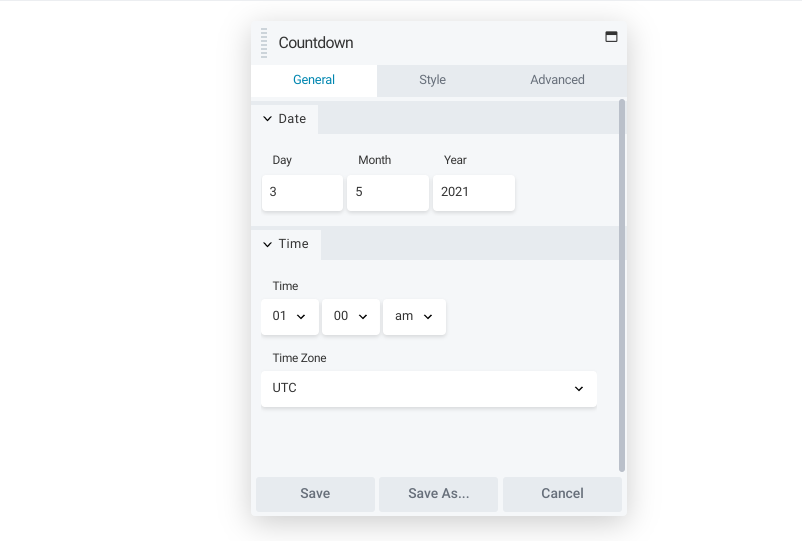 This module lets you display a countdown of days, hours, and minutes left until a big event: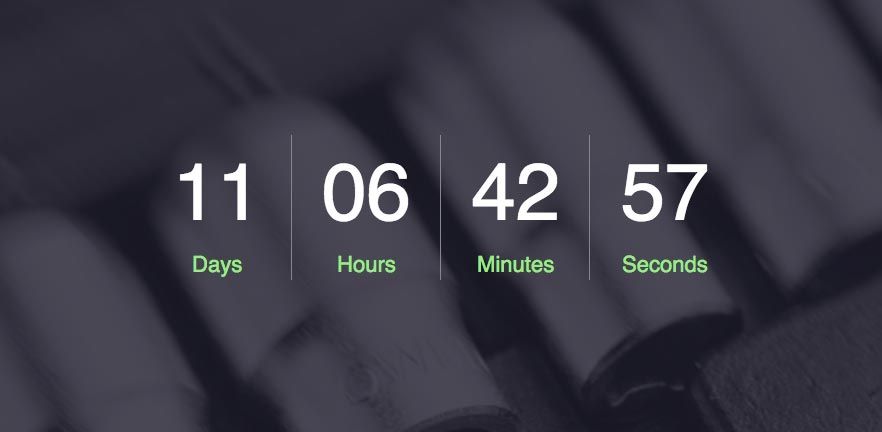 This can help inform your fans of upcoming shows and remind them of your next gigs.
Video Module
Videos can help you drum up interest in your work and engage your site visitors. You can use the Video module to integrate your website with your YouTube channel or similar video platforms: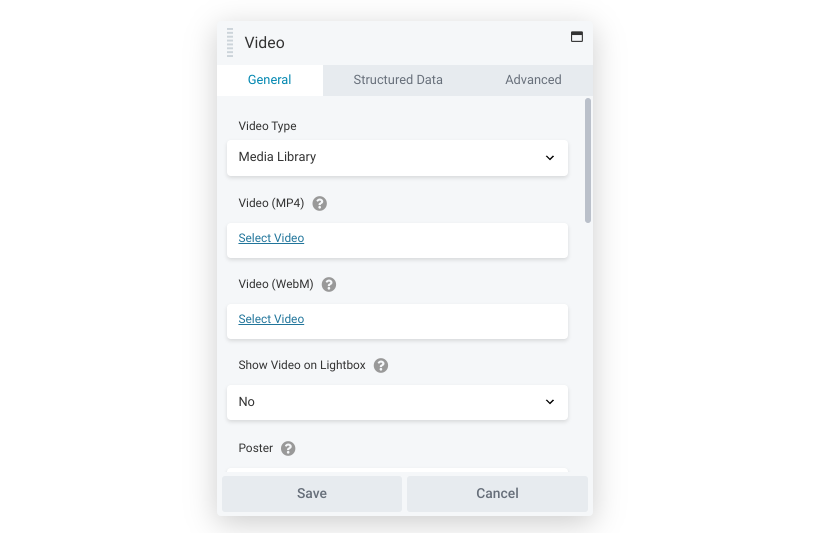 This module can help you showcase your talent and promote your live performances, which can lead to more users buying tickets to your shows. You can use it to insert video content from your Media Library or third-party platforms.
Call To Action (CTA) Module
Calls to Action (CTAs) help motivate visitors to perform a specific action on your site. For example, as a musician, you may want to use the CTA module to encourage users to purchase tickets to an upcoming concert: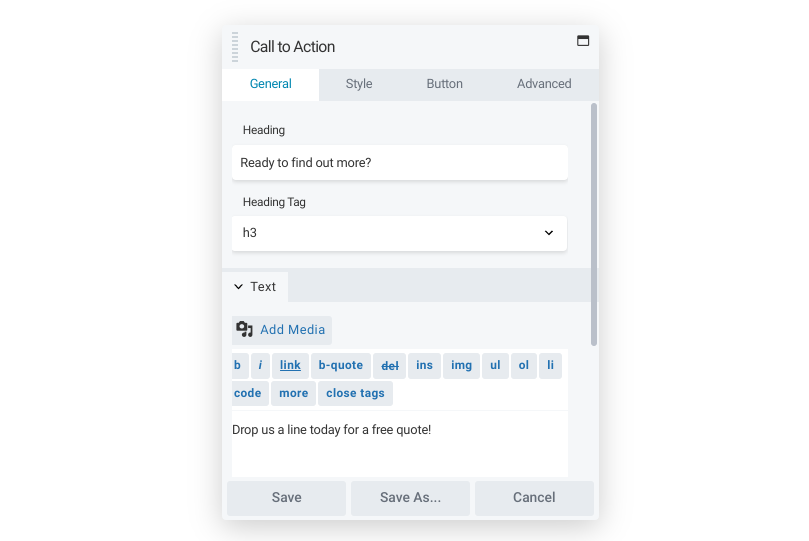 You can use this module to capture your visitors' attention and provide clear instructions for performing a certain task, such as buying tickets, registering for an event, or subscribing to your newsletter:

You can also incorporate a button that attracts clicks and generates engagement.
Website Theme Layouts
Aside from our page builder plugin, you can use the Beaver Themer to build your site more efficiently. This add-on lets you create layouts for nearly every type of page you can think of.
You can use it on an unlimited number of sites and reuse your pre-made layouts indefinitely. Let's take a look at a few beautiful templates for music websites.
DJ
One of the best website layouts for musicians and artists is DJ Beaver: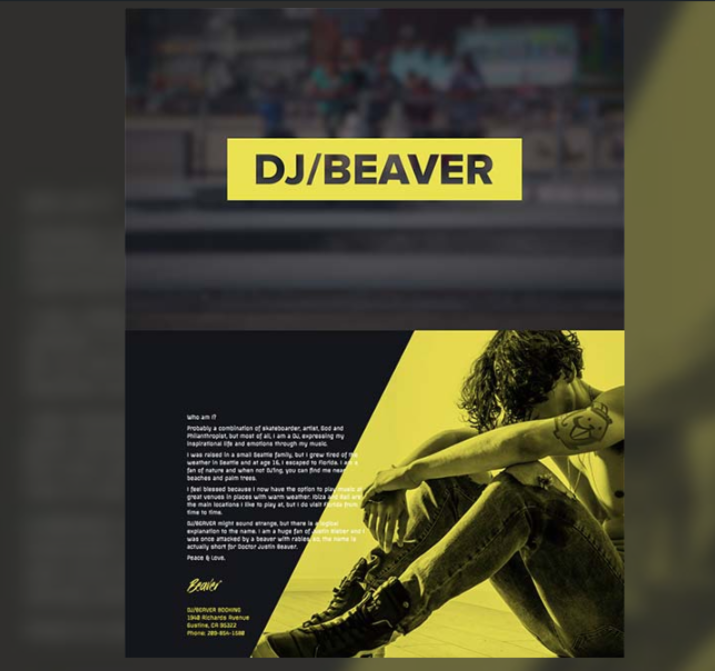 This template is packed with useful features and layouts for a music-related website. It includes sections for a tour schedule, discography, an iTunes button, and more.
DJ Beaver boasts a dark, bold, and modern appearance that can help you grab the attention of your visitors. It also provides clean layouts that you can use to tell users who you are, talk about your work, and promote your upcoming shows.
Once installed on your site, you can quickly and easily replace the placeholder text with your own information. You can also modify, add, and delete modules using the drag-and-drop interface.
Event
Another layout that can be useful for a musician's website is Event: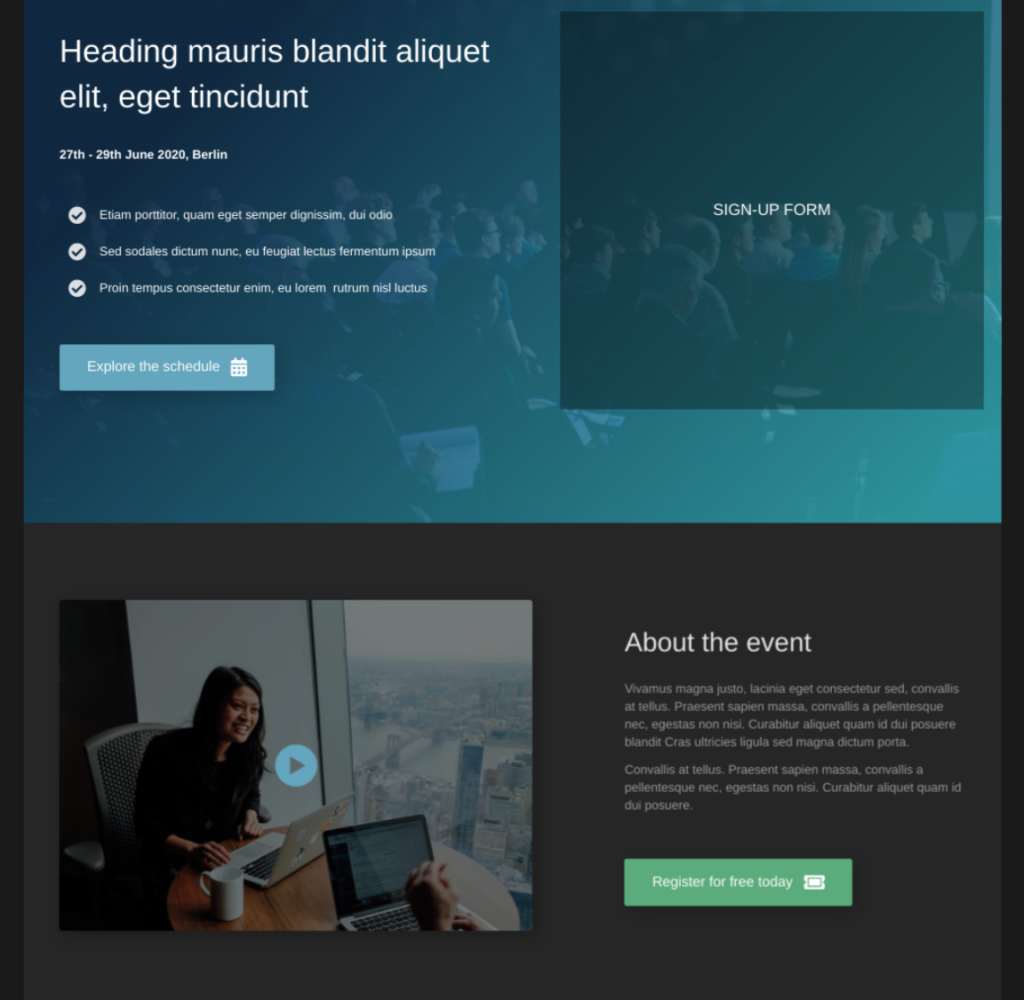 This layout can be the perfect solution for promoting events on your website, such as concerts and new releases. It contains sections and modules that let you share details about your events and sell tickets.
For example, you can create registration and sign-up forms, set up an event schedule, and publish details about the venue. You can also include photo galleries, testimonials, and other modules that help promote the event and encourage users to attend.
As with any of the Beaver layouts, you can easily customize the design and add more modules. For instance, you could include a countdown timer, audio files, or videos to make the site more interesting and interactive.
Conclusion
If you're looking for the best website builder for musicians, look no further than our Beaver Builder plugin. This powerful and flexible tool is perfect for those who want to create professional-looking websites without having to learn code.
As we discussed in this post, Beaver Builder comes with a variety of features for musicians and performers. It provides everything you need to create a stunning site and promote your work, from audio and video modules to pre-made templates designed specifically for music-related content.
Are you ready to start building your website? Download Beaver Builder today to get started!
Join the community
We're here for you
There's a thriving community of builders and we'd love for you to join us. Come by and show off a project, network, or ask a question.