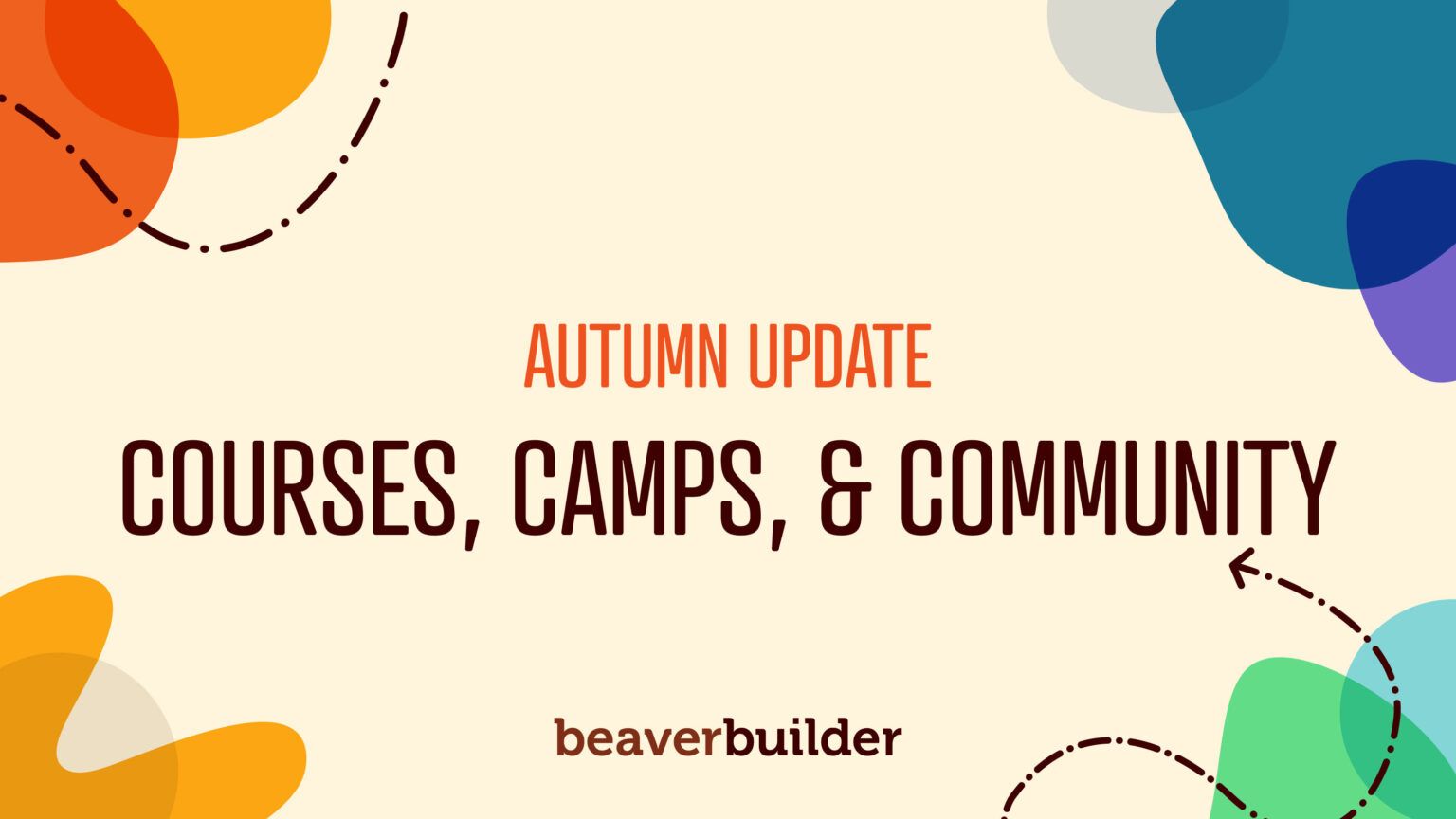 Hey all! Hope you're having a great kick-off to the holiday season. Here in California, leaves are changing color and the weather is starting to shift from shorts to sweatpants season. I'm genuinely thrilled to share some stories and photos from a few IRL WordPress events we attended over the last few weeks. It wasn't until the plane ride home from WCUS that it all hit me. I really missed seeing the WordPress community in person! For updates, we have some news to share about Beaver Builder, a few new courses, and the upcoming Assistant Community launch. Let's get into it!
Beaver Builder Courses – Page Builder, Themer, WooCommerce, & More…
Over the last year or so, we've been putting a ton of effort into video content. Jennifer and Leah have been doing a stellar job building out the Beaver Builder YouTube Channel and creating a free course library.
Over on YouTube, you might be interested in learning about how to save and sync page designs to a hosted cloud using Assistant or the latest Beaver Builder features we released in version 2.6.
If courses are more of your jam, we just released a new course on building eCommerce websites using Beaver Builder and WooCommerce. If you've ever wondered what you can do with Beaver Themer (and it can do a LOT), the Themer course is a great way to expand your page-building toolkit.
What's next for Beaver Builder…
The team has been hard at work on the Page Builder front. A major feature we're hacking on for an upcoming 2.7 release is revamping the responsive editing interface so it more accurately displays what a site will look like on various screen sizes. To do this, the team has been experimenting with using an iframe to display page content when responsive editing mode is active. It's always been a bit of a struggle to recreate exactly how a page will display on different screen sizes, but we've found the iframe approach to be just about pixel-perfect.
Another feature we're toying around with is a global styles panel. This would be an area of Page Builder where you could set styles for things like typography, links, and buttons that would apply to every page on your site. This is still very much an experiment and there is no guarantee that it will come to fruition!
WordCamp US + CaboPress
I love in-person events and I love to travel. One of my favorite things about attending WordCamps is the opportunity to visit new cities and have a big group of friends there to explore and share the experience with. After a several-year hiatus, WordCamps and in-person events are finally coming back online!
WordCamp US San Diego
Anthony and I made a trip down to San Diego for WordCamp US 2022. We caught up with friends, learned about some new software tools, and, all in all, had a great time meeting new people and talking shop with old friends.
CaboPress
A few weeks after WCUS, I made a trip down to Cabo San Lucas, Mexico, for CaboPress. CaboPress is one of my favorite events ever! It's an intimate, multi-day networking and session-based "mini-conference" hosted by our good friend, Chris Lema.
Chris hand-picks all of the session leaders and attendees, and he invites everyone to his home away from home, a five-star all-inclusive resort in Cabo! There are sessions every morning in the pool, then lunch, and the whole rest of the day to process and hang out.
I've learned more about how to run a business from my time at CaboPress than at any other conference. If this sounds interesting, I highly recommend bookmarking the CaboPress website and applying for a spot in the 2023 class.
WordCamp Phoenix 2023
The next WordCamp we're planning to attend is WordCamp Phoenix 2023. Phoenix is Anthony's hometown and has a history of being a fun and well-attended camp. The dates are March 24th and 25th, 2023. We're still planning details but, after missing out on so many WordCamps over the last few years, we want to double down our efforts and do more involved sponsorships and maybe some side events (i.e., something like a coffee meetup) for the Beaver Builder community.
If you've never attended a WordCamp or are ready to jump back into in-person WordPress events, consider joining us at WordCamp Phoenix.
Black Friday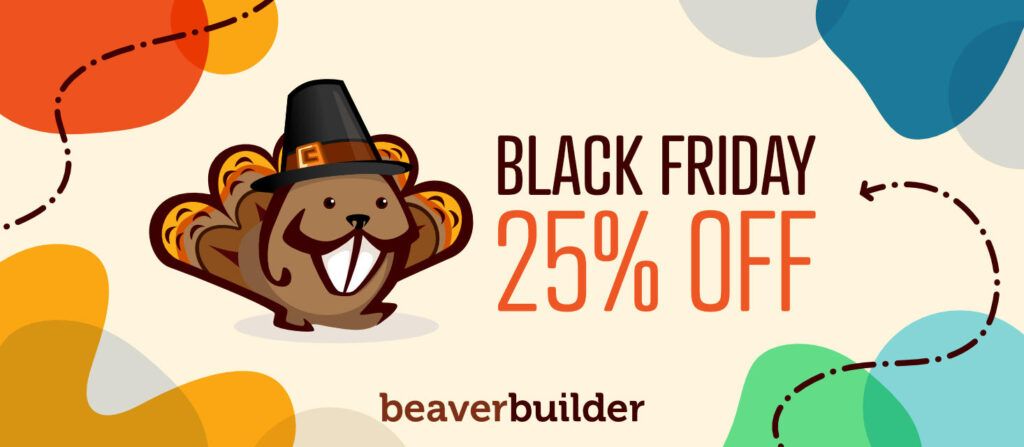 It's that time of year again! 🦃 We'll be holding our annual Black Friday sale this year starting on Tuesday, November 22nd, and running through the entire week until Tuesday, November 29th. All of our products will be 25% off. If you've let your subscription expire, or if you've been waiting to upgrade Beaver Builder or give Beaver Themer a try, this is your only chance to save big on the price tag. To see other Black Friday deals in the WordPress space, have a look at our "best of" Black Friday/Cyber Monday deals post.
Assistant Pro Community Launch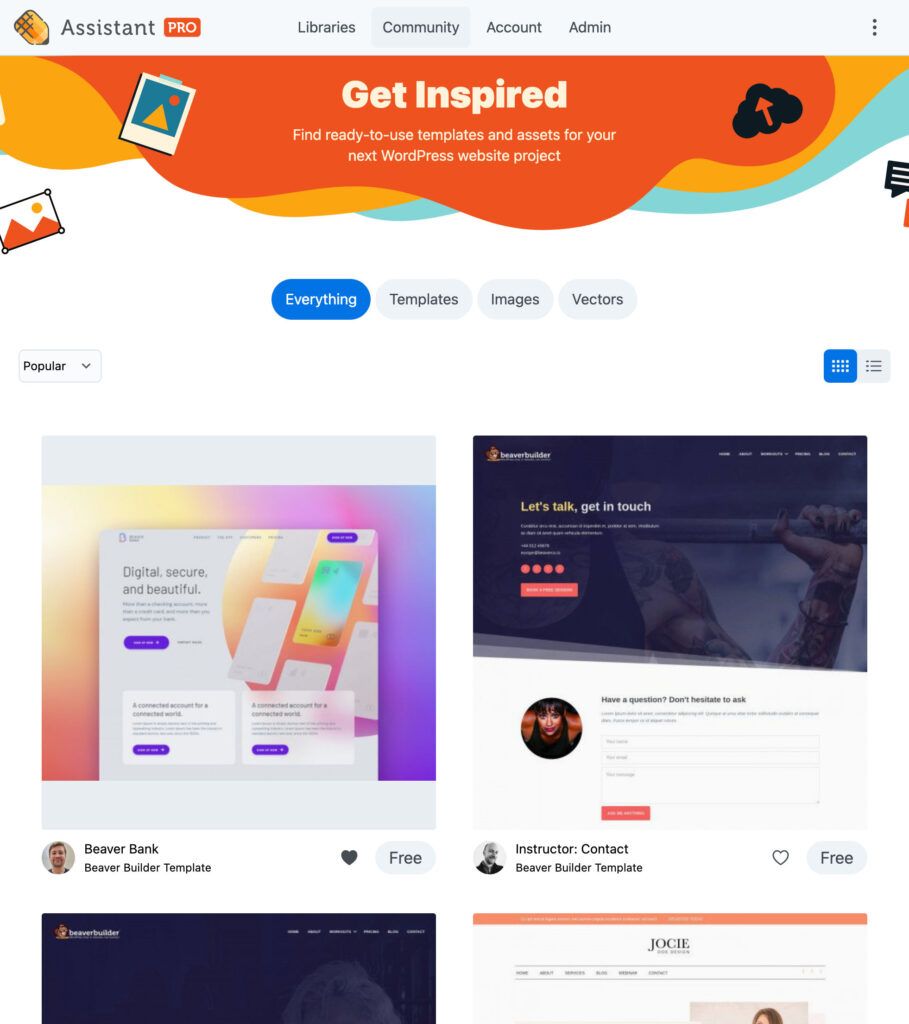 We have some new features and functionality coming to Assistant Pro very soon! In the next few weeks, we're planning to launch the Assistant Community. Assistant is a cloud platform where you can save and easily move and reuse design assets. Starting very soon, you'll be able to share those templates with the rest of the community and also view, use, and be inspired by templates made by others. Think of it like GitHub for designs.
If you don't want to share what you're working on with the world, an upgraded Assistant Pro account will allow you to create private libraries that only you or other authorized users can access.
In Closing
As we're on the brink of a new calendar year, here in the US, we're getting ready to celebrate Thanksgiving. After a several-year hiatus, I am planning to break out my turkey fryer and attempt to fry a turkey without catching the house on fire.
It's become a bit of a tradition here on the blog to take a moment to thank all of you for your support and patronage over the years. This year, I celebrated my 10th year anniversary of starting to work with FastLine Media. It's been a wild ride that I never could have imagined. Thanks for supporting Beaver Builder, open-source software, and indie software development shops. We wouldn't be here without you!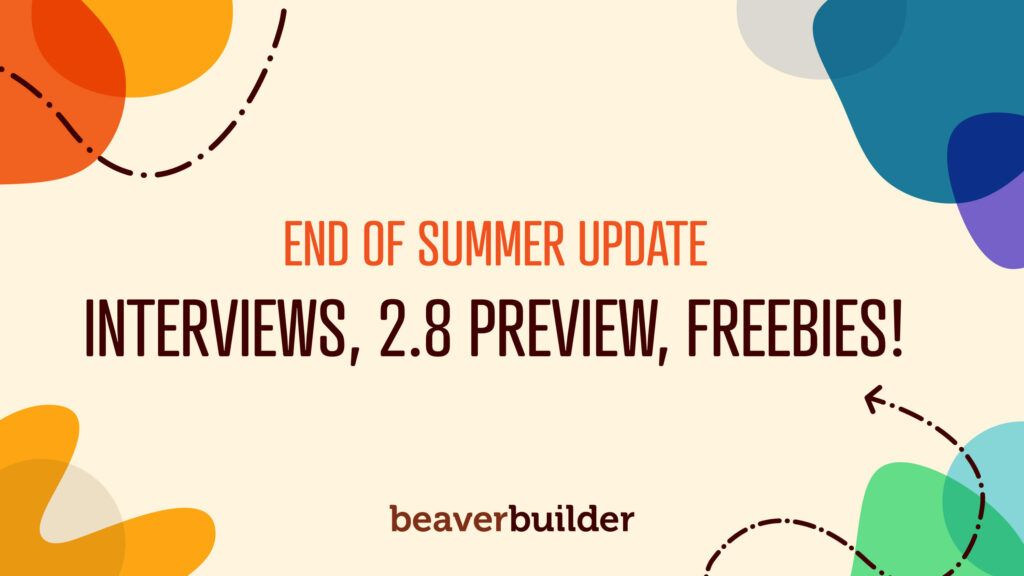 Hello, Beaver Builder community! Summer is almost over we're ready to welcome some cooler weather. 😅 We have some exciting…
Join the community
We're here for you
There's a thriving community of builders and we'd love for you to join us. Come by and show off a project, network, or ask a question.