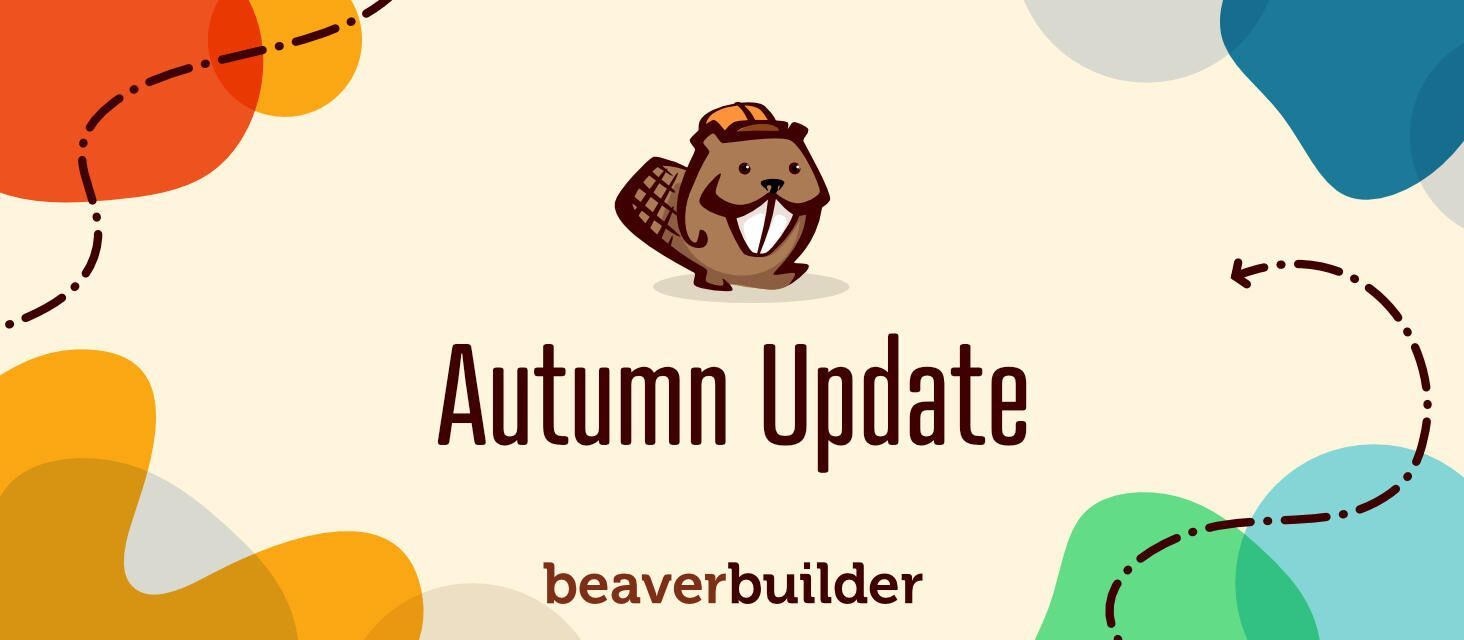 Hey all! We hope you're doing great. It's been a little while since our last update post. I've had a half-written post in our drafts for several weeks, but I hit a bit of a writer's block and it sat and sat. Sorry about that.
Traditionally, our update posts consist of news about Beaver Builder, additions to our team, and things going on in the BB community. For this post, I wanted to share some of our internal news, thoughts, and future plans.
Over the years, we've blogged pretty consistently, but the format of our updates has changed and evolved. I think it's time for a fresh approach. I'd like to try to scale back the amount of fluff in our posts and make an effort to share more of what's happening behind the scenes. More casual and personal updates on (hopefully) a faster schedule. 🙂
That said, it's been an exciting year! We soft-launched a new product called Assistant. Our goal with Assistant is to create a suite of productivity apps that brings many day-to-day WordPress administrative tasks to the frontend. After getting some initial feedback, we've been hard at work fine-tuning and refining the experience. It's getting closer to a release and, the more we use it, the more painful it becomes to work on a WordPress site without Assistant.
Part of our "work" on Assistant was growing and reshaping our team so that we could better focus our resources. A lot of the exciting changes are still happening behind the scenes, but we're thrilled to be getting closer to a big public release.
Beaver Builder 2.3 and the Community Forums
We have a major Beaver Builder release due out very soon! 2.3 is going to bring undo/redo to Beaver Builder. We're working on overhauling and adding new modules. We added the ability to copy and paste modules and style settings. Also, we're bringing Paul Lacey and the Dickiebirds team back to create more new design templates. We took a step back recently and realized our release cycle has slowed down a bit. We're planning to ramp that up in 2020 and, similar to our blog, aim to release smaller updates more often.
Beaver Builder 2.3 is currently in Beta and available to download and test from your account page. You can read more about it in our Knowledge Base or our community forum. Yes, that's right. If you missed it, we launched a new forum several months ago and it's been going great. We'd love it if you come by and say hello!
Brand Artwork
Alongside the development work with Assistant and BB, we've been exploring some new directions for our branding and marketing. Brent put together a few mockups and we thought would be fun to share. We've always had a very playful brand and we're continuing that trend with a modern take.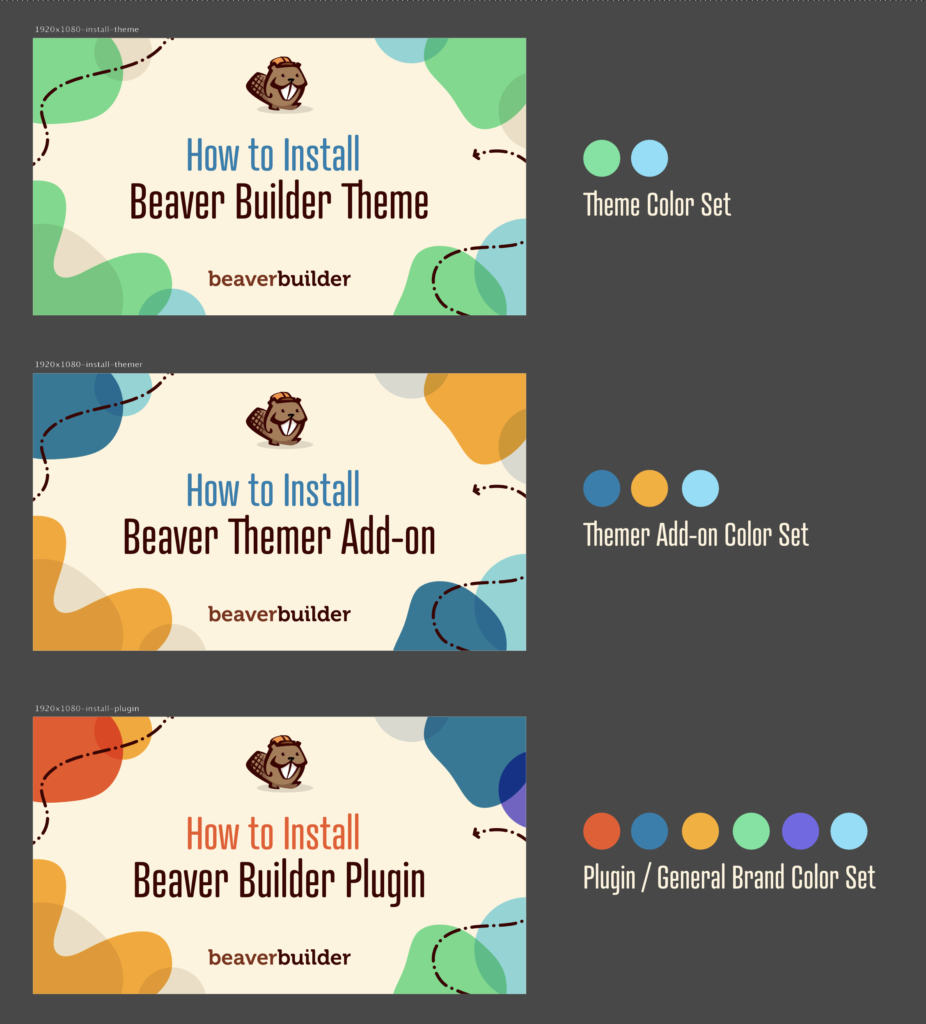 We're going to start rolling out the new look iteratively, and we're excited to evolve our brand and our online presence! The goal was to create a unique and modern style that hinted at some of our values as a company. There is an underlying treasure-map inspired organic/outdoorsy vibe. It's clean and crisp but still laid back and playful. The new design language gives us more space to create brand subsets for our different products. We'd love to hear what you think!
osDXP
We joined forces with our friends at Crowd Favorite and several other major WordPress companies to work on a version of Beaver Builder for the osDXP digital experience platform. osDXP is an open-source framework, built on top of WordPress, that is designed for enterprise-scale projects. Our good friend and master wordsmith, Chris Lema, put it very eloquently on this Facebook thread.
"The target is enterprise companies – think Disney or an NBA team. For those enterprises, they want a more integrated user experience (admin UI) to manage their site and data. They also want/need better data pulled into their dashboards from disparate systems (social platforms, billing systems, messaging systems, etc). This turned into something called a DXP. So these folks have been working on an open source WP version for enterprises who want DXP on WP. It's not a fork. It's likely custom functions that drive better UI in the backend and work better together for a single pane view of what's going on. So the vendors created enterprise versions – I'm guessing at higher prices, with elevated support, and optimized for higher traffic and better data management."
We're thrilled to be a part of the project and looking forward to seeing how it matures.
Black Friday Deals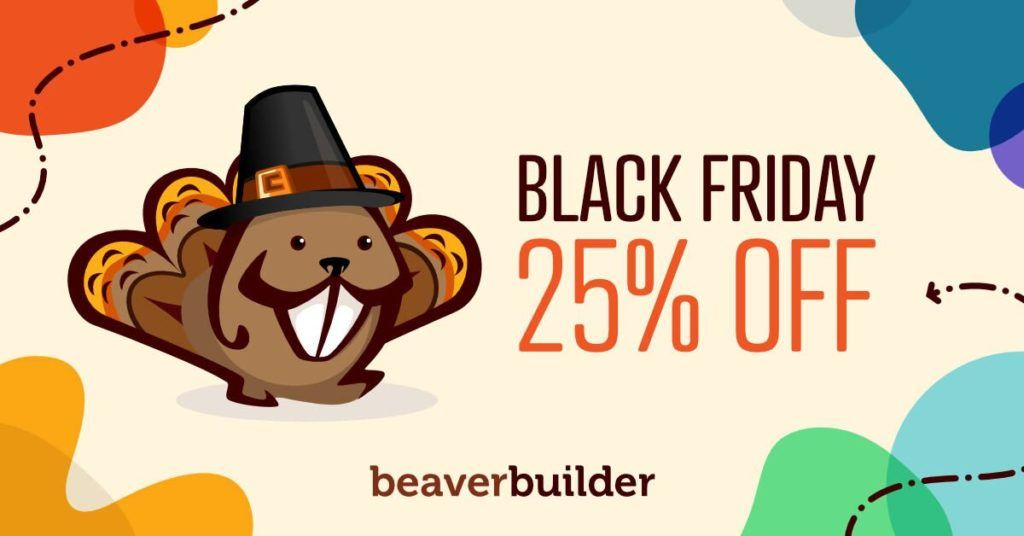 Last but not least, we are continuing our annual Black Friday/Cyber Monday discount this year. Starting this Black Friday and through the end of Cyber Monday, you can get a 25% discount on any of our packages. The discount will be automatically applied to all purchases, so no coupon codes or anything like that will be needed. We're putting the finishing touches on a blog post and email blast with all of the Beaver-Builder-related deals we could find. Keep an eye peeled for that.
I think I share a similar sentiment each year; I am not a big fan of the extreme consumerism that's pushed around the holiday season. That said, if you're going to be acquiring these products or services anyways, this is a great time to save some money. We purchase and renew many of the software and services that we use during Black Friday.
Most importantly, on behalf of the whole team, we want to say thanks to you! If you're celebrating, we hope you have a wonderful holiday and we wish you the best.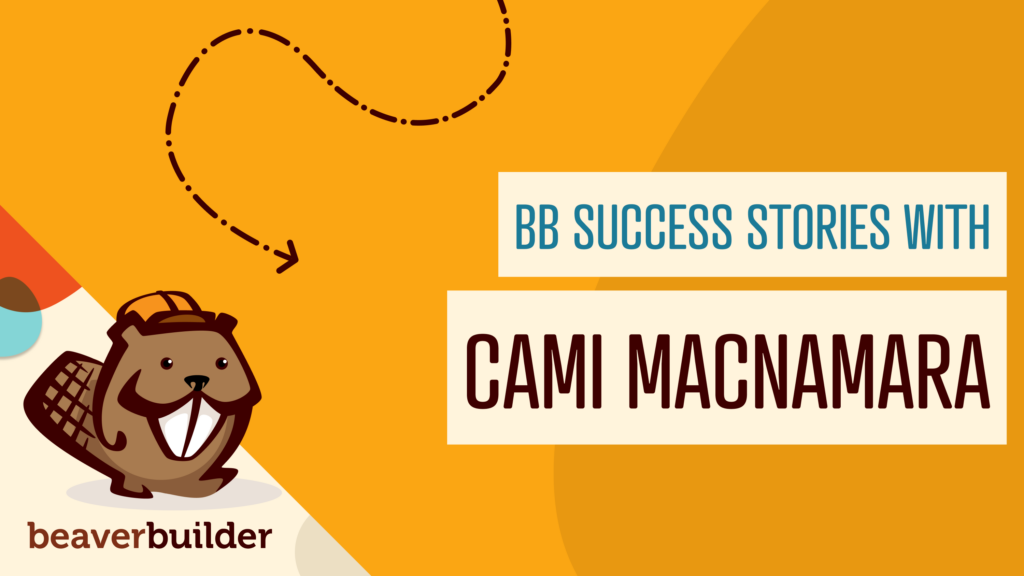 We are excited to introduce our good friend and a long-time Beaver Builder power user, Cami MacNamara. In this post,…
Join the community
We're here for you
There's a thriving community of builders and we'd love for you to join us. Come by and show off a project, network, or ask a question.