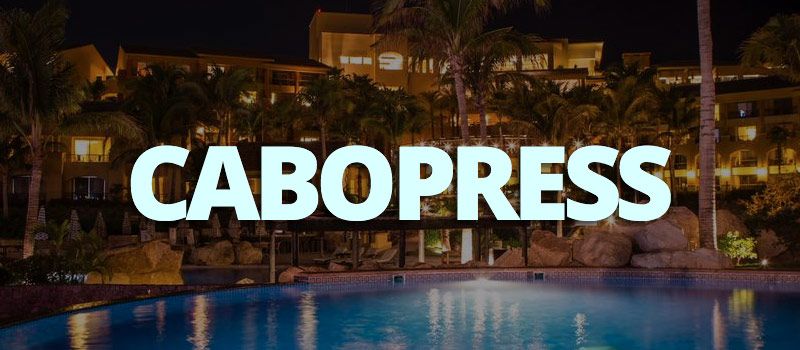 Man oh man! What a whirlwind of a few weeks it's been. Two weeks ago, Justin and I had the utmost pleasure to attend CaboPress, a "Mastermind" event organized by Chris Lema.
To be honest, we had no idea what a Mastermind event was, and we really had no idea what we were getting ourselves into. Regardless, we hopped on a plane to San José del Cabo, Mexico, and it was one of the best decisions we've ever made.
So, what did we learn? What's a Mastermind event? Was it all it was cracked up to be? I can't wait to tell you, but first—in classic Lema style—we should start with a story…
So, 10 WordPress geeks walk into a bar…
For the majority of the trip, we stayed at the resort. After all, it was a 5 star, all-inclusive resort with countless pools and restaurants, luxury amenities, room service, etc. There really wasn't much reason to leave.
But, there were a couple of nights when we went into town, and one night in particular where a group of us took off into the evening to check out the Cabo nightlife!
Being a "Mastermind" event, we got the opportunity to meet some really smart people. Not only brilliant from an intellectual standpoint, but there were some world-class communicators, artists, hackers, entrepreneurs, and creatives at CaboPress. Everyone was sharp.
So imagine, we're out on the town and the bar we chose happened to be doing a trivia night.
It was music trivia. Can you see where this is going..?
Every table at the bar was playing against each other for a free round of drinks. The MC would play a song, and if you knew what it was you would yell out and attempt to name the tune.
Again, I should stress, we had a group of really smart people (including an ex-dj) from all over the world. And go figure, there were some brilliant music trivia minds in the group, too..
To say it was an unfair advantage was a supreme understatement. The CaboPress crew didn't just dominate music trivia, we ruined people's nights. A half-second of a track would play, and our group would start cheering and jawing, and we would name the tune EVERY time! I don't think we gave up a single point all evening.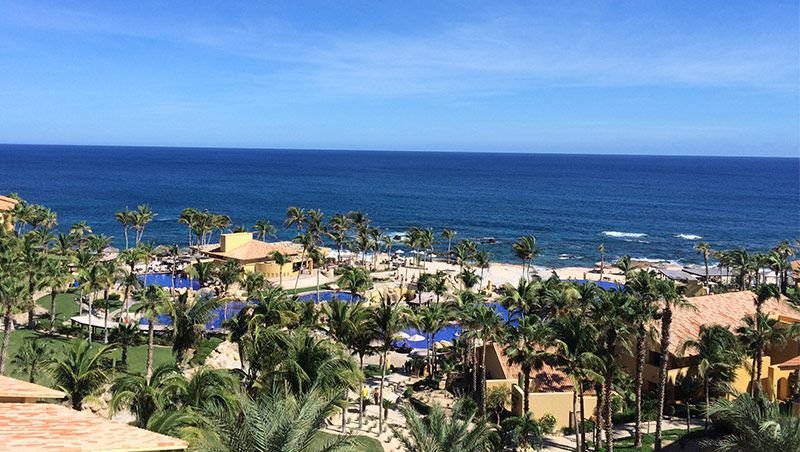 What was CaboPress like?
It's tough to relate CaboPress to anything I've ever done before, but I'll try..
I am big live music junkie. I love going to shows and music festivals. Particularly, I am a huge fan of doing multi-day, camping festivals. In our digital, hustle-and-bustle world, it's rare to get a chance to connect with someone for an extended chunk of time.
Spending 3-4 days camping with someone really gives you an opportunity to bond on a whole new level. There's just nothing else like it.
I had the exact same feeling about CaboPress. We didn't just get to meet the coaches and attendees, we got an opportunity to bond with them on a deeply-personal level. In some cases, we got to know their families too!
At #CaboPress, you didn't just get to meet the coaches and attendees, you got an opportunity to bond with them.
Click To Tweet
How About the Sessions?
The "meat and potatoes" of CaboPress were the sessions.
Anyone who's been to a conference or two is familiar with the idea of "sessions," right? A bunch of people, crammed into a multi-purpose room, tapping away at their laptops and phones while some poor sap gets on stage and tries to wrangle everyone's attention.
Not at CaboPress!
The CaboPress sessions were a bit different. For one, all of the "sessions" were held in a pool. Not just any pool, a gorgeous infinity pool—with drink service!
And these "sessions" were more like an open, themed discussion. We weren't just listening to someone talk, we we're discussing everyone's unique experiences. The atmosphere was very candid and comfortable. I had no qualms discussing both our successes and our failures, and no one was afraid to share a few of their secrets. We learned just about as much from the other participants as we did from the industry vets.
As someone pointed out, there was an unexpected perk to having all of the sessions in a pool: no-one was looking at their phone or laptop! 100% of everyone's attention was on each other. It was brilliant! It pains me to say it, but this is such a rarity in our world today—particularly in our industry.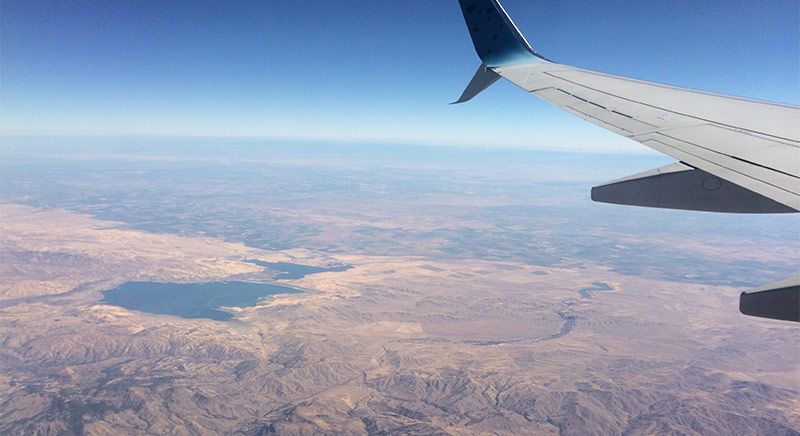 Introducing the CaboPress Class of 2015
Beyond the sessions, one of the biggest takeaways from CaboPress was the network. You hear the term "class" thrown around a bunch with the Y Combinator companies. Have you heard of Y Combinator? They're a startup incubator here in Silicon Valley.
Twice a year, they provide startup capital and advice to 20-80 fledgling companies. They're also the group behind the popular Hacker News website, and one of their founders, Paul Graham, has a rather impressive collection of essays.
You may have heard of some of the Y Combinator alums like Airbnb, Dropbox, Stripe, Twitch, Heroku, and or Reddit?
One of the recurring themes you'll hear from Y Combinator companies is the value of the Y Combinator network. Imagine having access to a network of people who started a company similar to yours. Maybe these companies are a few years ahead of you, or maybe they're a few years behind. Regardless, everyone is dealing with the same questions and problems. How do we hire talented people? How do we scale with explosive growth? The list goes on and on.
This is exactly what we got from CaboPress: a network of companies, in our industry, that are all close in age and dealing with similar problems. A network of experience that we can tap into anytime.
If we have an issue with a problem customer, we can reach our breakfast friends, Steve and Steph from Formidable, and ask what they do in that situation. Or, if one of our customers is looking for a way to publish an online course, we can direct them to our buddies over at LifterLMS who we had the pleasure of spending a few late nights with. 😉
Plus, unlike Y Combinator, we got all of this without giving up a stake in our company!
Chris Lema, you're doing it wrong! I think we all owe you some equity! 🙂
In Closing
Apart from the sunburn and the tummy-ache, there were a few other things we took away from CaboPress…
One of our big "Aha" moments was hearing about the struggles many companies have when they try to do too many things at once. Coming away from Cabo, our plan is to streamline our business and go all-in with our product. Over the next few months, we're going to ramp down the client services side of our business and focus all of our energy and effort on Beaver Builder!
If you're a Beaver Builder customer, know that we came away from this trip inspired and motivated! Not that we weren't before, but Justin and I both have a whole new outlook on how we can grow Beaver Builder and continue to make it one of the best design tools on the web. We wouldn't be here without you and we're thrilled to have the opportunity to keep growing this thing. Thank you!
Photo Credit: Brian Richards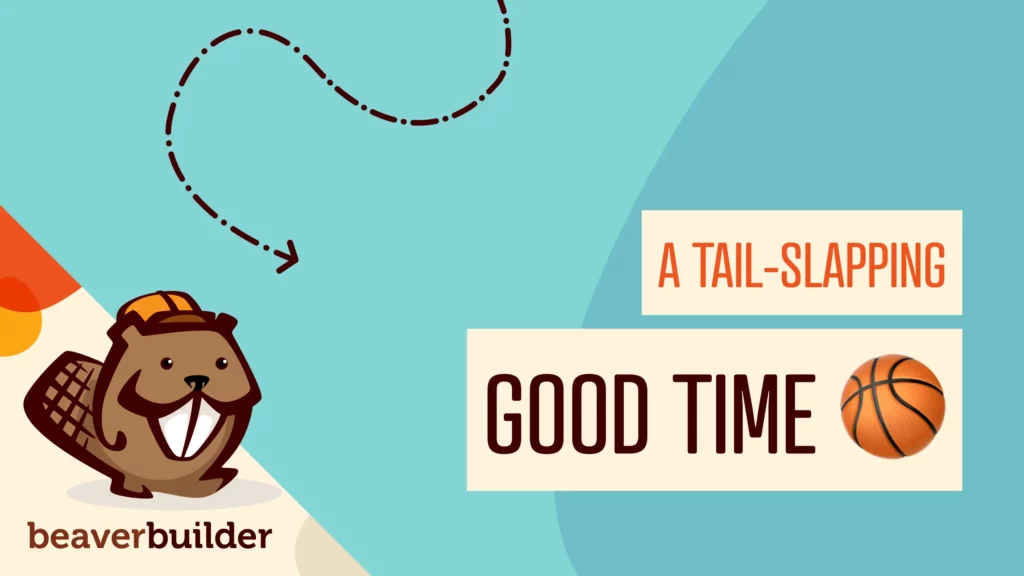 WordCamps are back and WOW does it feel good. The Beaver Builder team are all back home after attending and…
Join the community
We're here for you
There's a thriving community of builders and we'd love for you to join us. Come by and show off a project, network, or ask a question.