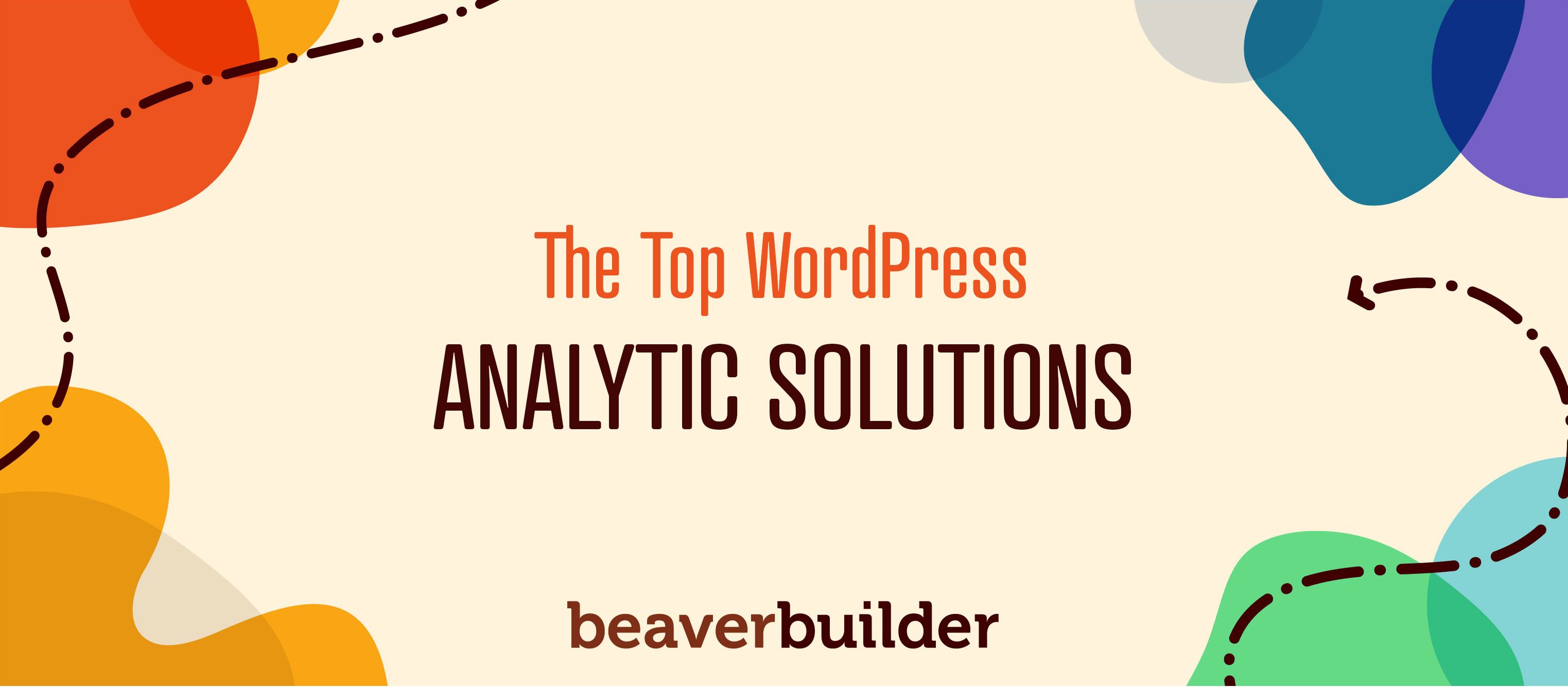 If you want to know how your website is performing, you need to pay attention to key metrics. That means being aware of how many visitors you get, how long they spend on your site, which sources send you the most hits, and more.
If you want access to that data, there are a lot of great WordPress analytics tools you can use. In this post, we'll go over some of our top picks!
Why You Need to Pay Attention to Your Website's Analytics
Analytics is the study of large sets of data to derive actionable information from the results. Let's say, for example, that your website received 50,000 visits last month. The month before that, however, it only got 30,000 visits.
There are many reasons why such a jump in traffic might happen. You may have published an article that went viral, some of your content could have finally made it to the first page of Google's search results, and so on. By having access to the relevant numbers, you can start to make educated guesses about your site's change in traffic and then test them.
When it comes to website analytics, you can get access to a huge amount of data. Traffic stats are only the beginning. Depending on what analytics tools you use, you can see how long users spend on your site, which pages they visit, how many conversions you get, and a whole lot more.
Each metric is valuable on its own, but when you put them all together, you get a bird's eye view of your website's growth and your visitors' activities. Most importantly, you can use that information to figure out what your next steps should be, whether that means continuing down the same path or making a dramatic change.
7 Top WordPress Analytics Solutions
There's just one obstacle in your way towards gaining access to your website's analytics. WordPress doesn't collect or display any of that data out of the box. This means that if you want to access your WordPress analytics, you'll need the right tools for the job.
The king of free analytics tools is Google Analytics. That's why you can find dozens of dedicated Google Analytics plugins for WordPress users.
In the next section, we'll introduce you to our top picks. After that, we'll go over some alternatives to Google that are also worth checking out. Let's dive right in!
4 Best Google Analytics Plugins for WordPress
Usually, integrating Google Analytics with WordPress requires you to manually add some code to your site's back end. However, most of the plugins below can help you connect the two platforms right through your dashboard.
So if you haven't connected your site up to Google Analytics yet, these tools can provide a quick-and-easy starting point.
1. MonsterInsights

Usually, to get the most out of Google Analytics, you need to configure which activities you want to track. That can take a while, because it's an easy tool to get started with but is very complex to master.
MonsterInsights simplifies that process, by configuring a lot of WordPress-related events for Google Analytics to track. Even better, it enables you to take a look at some of your most important numbers right from your dashboard. That means you won't need to jump back and forth from WordPress to Google.
Key Features:
Easily connect Google Analytics with WordPress

Gain access to key data within your dashboard

Configure a broad range of WordPress-related events for Google Analytics to track
Price: There's a free version, which gives you access to all of the above features, and a premium option that starts at $99.50 per year.
2. Analytify

One major downside of most analytics tools is that they can look very intimidating. If you're new to Google Analytics, for example, the sheer range of options and numbers available can be enough to make your head spin.
Analytify seeks to solve that problem, by presenting you with a sleek, easy-to-understand central dashboard that you can access within WordPress. Just as with our previous pick, this solves the problem of having to jump back and forth between the two platforms.
Key Features:
Integrate Google Analytics with WordPress in a matter of clicks

Configure Google Analytics to track all your of post types and several kinds of events

Gain access to a user-friendly central dashboard for tracking key metrics
Price: The plugin's free version includes all of the features we've covered above. There are premium options starting at $49 per year.
3. Google Analytics Dashboard for WP

If you're running a very simple website, you might not care for in-depth information, which is what Google Analytics specializes in. However, everyone can benefit from knowing the basics, such as how many visitors you're getting and where they're coming from.
Google Analytics Dashboard for WP focuses on that type of basic information and it enables you to track those metrics from within your dashboard. That way, you won't have to mess around with complex Google Analytics settings. 
If you do want to dig a bit deeper, the plugin includes a lot of advanced options. In other words, it provides the best of both worlds.
Key Features:
Get access to key insights for your website at a glance

Configure the plugin to track more complex events if needed
Price: This plugin is a 100% free option.
4. WP Statistics

If you're all about fancy graphs, then you need look no further than WP Statistics. This WordPress analytics plugin enables you to track a broad range of events right out of the box and includes a lot of advanced options you can tinker with.
However, the primary selling point here is definitely the statistical graphs and models the plugin generates for displaying your results. They're easy to understand, and they cover all the major numbers you might want to keep track of, such as overall traffic, user browsers, search engine referrals, and more.
Key Features:
Get access to a

lot

of graphs for displaying your website's analytics

Extend the plugin's functionality with premium add-ons
Price: The plugin itself is free, but there are also a lot of premium add-ons that you can use if you want access to more advanced functionality.
4 Alternatives to Google Analytics for WordPress
Google Analytics may be the most popular solution for WordPress users, but it's far from the only quality option. Now, let's go over some other top services you can use, each of which brings something unique to the table.
1. Parse.ly

One of the main hurdles when it comes to most analytics tools is their high level of complexity. A great analytics platform will provide you with access to a lot of metrics, which makes it hard for novice users to get started with them.
Parse.ly, on the other hand, is the most novice-friendly analytics platform we've had the pleasure to use. However, that's not to say that it doesn't provide you with advanced metrics. Those options are there, but the tool is more geared towards beginners and teams who don't have previous experience with analytics.
Key Features:
Analyze your website's metrics

Get insight into your content's performance

Measure social shares and referrals

Segment information using titles, authors, tags, and more
Price: Parse.ly has many good points but is definitely not a cheap option, with plans starting at $500 per month.
2. Adobe Analytics

Google and Adobe Analytics share a lot of features, so let's focus on what sets the latter apart. Adobe Analytics excels when it comes to ecommerce tracking and integration with third-party products. As you might expect, it plays nicely with plenty of Adobe apps, as well as several popular email and marketing platforms.
Keep in mind, though – Adobe Analytics is geared towards large businesses. So much so, in fact, that it doesn't publish prices. Instead, it provides custom quotes for each client depending on their needs. 
Key Features:
Get access to top-of-the-line ecommerce tracking

Integrate your analytics software with over 200 third-party services
Price: This is a premium service, and you'll need to contact the company for a quote.
3.  Matomo

Matomo is different from the Google Analytics alternatives we've seen so far, because it's open-source software. That means there are no premium versions to worry about, and you'll get access to all of the software's functionality out of the box.
There is a premium service that provides you with a cloud-hosted version of Matomo. However, that's only necessary if you don't want to set up the software on your own.
Matomo also stands out because it takes user privacy extremely seriously. One of the software's tenets is protecting user data. To that end, it provides you with key features such as the option to hide user IPs. 
Overall, the Matomo experience doesn't feel as polished as Google Analytics or some of the other platforms we've looked at. However, it's the best option available if you're a fan of open-source software, and want to keep your costs low.
Key Features:
Get a fully open-source analytics solution

Protect your users' data with advanced privacy options
Price: Matomo is open-source software, so it won't cost you a thing to use.
4. Independent Analytics

Independent Analytics is a WordPress plugin and free alternative to Google Analytics. You don't need to copy & paste a tracking code yourself or create a new account anywhere else. Just install and activate to start recording visits right away.
What makes Independent Analytics unique is its native integration with WordPress. You can separate views to your Posts from your Pages, see your top search terms, find 404 error page visits, and more.
Key Features:
Automatic visitor and view tracking
Referrers report that shows your traffic sources
Filterable and sortable data table
100% GDPR compatible
Virtually zero impact on performance.
Price: Independent Analytics is a free plugin and does not have any paid options at this time. The developers plan on creating premium add-ons in the future for conversion and campaign tracking.
Conclusion
If you're not paying attention to your site's analytics, right now would be a great moment to start. With access to that data, you'll have all the information you need to determine what's working and what isn't on your website, and how to start making improvements.
Overall, Google Analytics is the most popular option for WordPress users. There are dozens of great plugins you can use to integrate the platform with your site, such as MonsterInsights and Analytify. However, Google isn't the only game in town, and there are also other excellent platforms such as Parse.ly, Adobe Analytics, and Matomo to choose from.
Do you have any questions about how to make use of WordPress analytics to improve your site? Let's talk about them in the comments section below!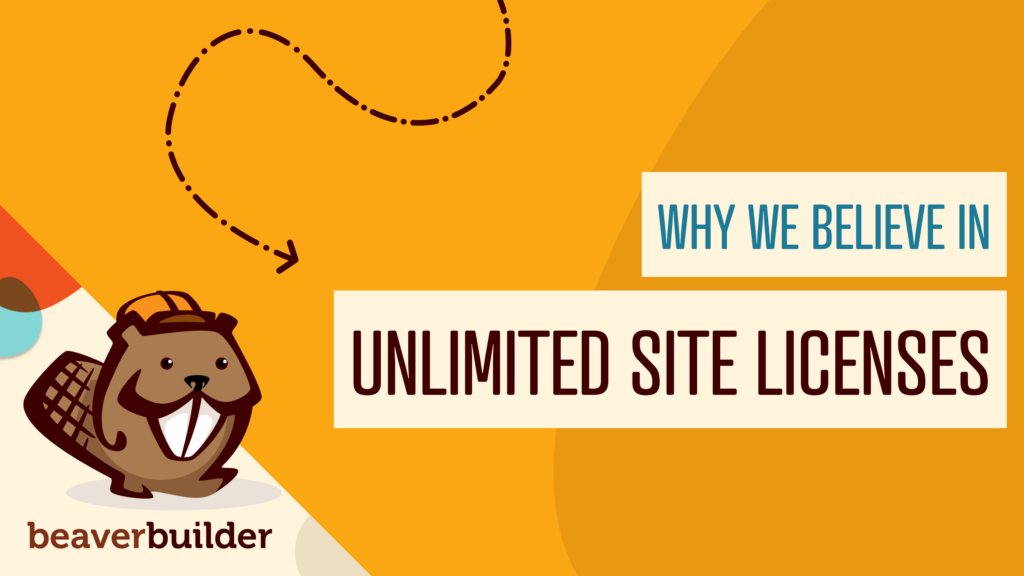 This post was originally published on January 9, 2018, and republished on May 5th, 2023. The question continues to come…
Join the community
We're here for you
There's a thriving community of builders and we'd love for you to join us. Come by and show off a project, network, or ask a question.