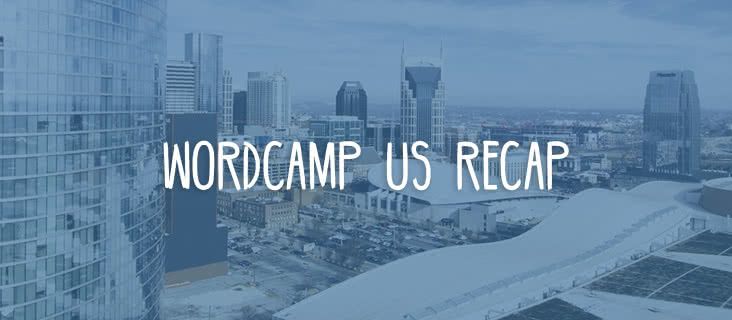 A few of us from the Beaver Builder team had the opportunity to attend WordCamp US 2018 in Nashville, Tennessee, this week. I'd like to try something new this year and write down a few thoughts about the event and share photos. Beaver Builder has benefited hugely from the WordPress project and community, and we think it's essential that we participate and contribute back.
Over the years, we've genuinely enjoyed our time at various WordCamps. We're a distributed team, so we rarely get to see each other face-to-face. Similarly, we rarely get to spend face time with our customers, mentors, friends, and folks— like you—who are pivotal to the success of our business. WordCamps are an excellent opportunity to bond and network, and personally, I always leave refreshed and inspired.
There are regional WordCamps located all over the world. One event which is exclusive to WordCamp US is Matt Mullenweg's State of the Word presentation. During this event, he discusses the progress of WordPress during the previous year and shares plans for the future.
This year, we learned more about the future of WordPress' new editor project and what the next stages will bring. Also, we heard Matt address some tough questions about communication and the leadership future of WordPress. So, if you're involved with WordPress in any capacity, I'd highly encourage watching the State of the Word in its entirety.
Beaver Builder Plushies
We experimented with a new swag item this year, stuffed beavers! I think none of us anticipated what a smash hit they would be. Folks were swooping them up left and right and sharing tons of great photos on social media!
Our go-to swag in the past has been stickers. Stickers are awesome because they add value and infuse memories to your existing stuff. My inner-hippie always sheds a tear seeing all the material waste generated from these conferences. As a lot of that swag ends up in a landfill at the end of the day.
How do I get a stuffed Beaver?
Since I am sure this question will come up, here's the deal. We're not planning to offer these through our swag store. Sorry! The only option will be to meet with us at a WordCamp or meetup. You can discover which camps we'll be at by following us on Facebook or Twitter, joining the Beaver Builder Facebook group, or signing up for our newsletter (in our footer).
Gutenberg, WordPress' New Editor
Just a few days before WCUS, we saw the launch of WordPress 5.0 which included the new editor that's been in development for the last two years. Gutenberg brings blocks to WordPress and provides users with a far better experience when writing posts, working with images and laying out pages. Many people have wondered whether Gutenberg might replace page builders. It's my hope and prediction that page builders, like Beaver Builder, will continue to thrive in the WordPress ecosystem.
At the beginning of the State of the Word, Matt Mullenweg played several videos of novice WordPress users attempting tasks like floating text next to an image. Matt also tells the story of his experience writing with the classic editor and how he regularly switches to the code editor to adjust.
Gutenberg makes publishing easier for folks who aren't coders or designers. We do this too, but Beaver Builder is most useful for those who are web savvy. This is why you see Beaver Builder powering sites for the biggest names in WordPress like WP Engine, Crowd Favorite, and Liquid Web.
#Gutenberg makes publishing easier for folks who aren't coders or designers. We do this too, but BB is most useful for those who are web savvy. This is why you see @BeaverBuilder powering sites for the biggest names in #WordPress like @wpengine, @crowdfavorite and @LiquidWeb.
Click To Tweet
Where Does Beaver Builder Fit in a Gutenberg World
When we started developing Beaver Builder, we were a web agency that built lots of websites, and we wanted a tool to streamline that process. As the Gutenberg project continues to mature, we believe WordPress users will continue to want more robust layout options, time-saving features that increase profitability, and an editor that exists on the front end and is true WYSIWYG (What You See Is What You Get).
Matt Mullenweg describes this himself in an interview with our friend Adam Preiser (aka WP Crafter). He describes Gutenberg as the 20%, baseline experience that creates an opportunity for page builders and a 3rd party ecosystem to extend. He even mentions he is bullish on Page Builders.
In anticipation of Gutenberg, our product strategy has been to double down on professionals and power users. It's a space we're comfortable in, and we think there are still plenty of problems that can be solved there. An ideal outcome will be if Gutenberg continues to help WordPress' market share surge and introduces a new generation of users to visual design in the browser. When those new users are ready to take things to the next level, Beaver Builder will be there!
Thanks to Everyone That Made WCUS Happen
WordCamps wouldn't happen without the generosity of all the sponsors, organizers, speakers, and volunteers that work tirelessly to ensure we all get to have an enjoyable, educational, and productive experience. To finish, we wanted to say thanks to everyone that contributed to all of the WordCamps this year. They've been invaluable to our business and given us a much-needed opportunity to grow relationships internally within our team and externally within the community.
We hope to see you at a WordCamp in the future.
Photo Credits: @brentjett, @dejanmmarkovic, @YouTooCanBeGuru, @carolstambaugh, @webdevstudios, @reimark, @jameslaws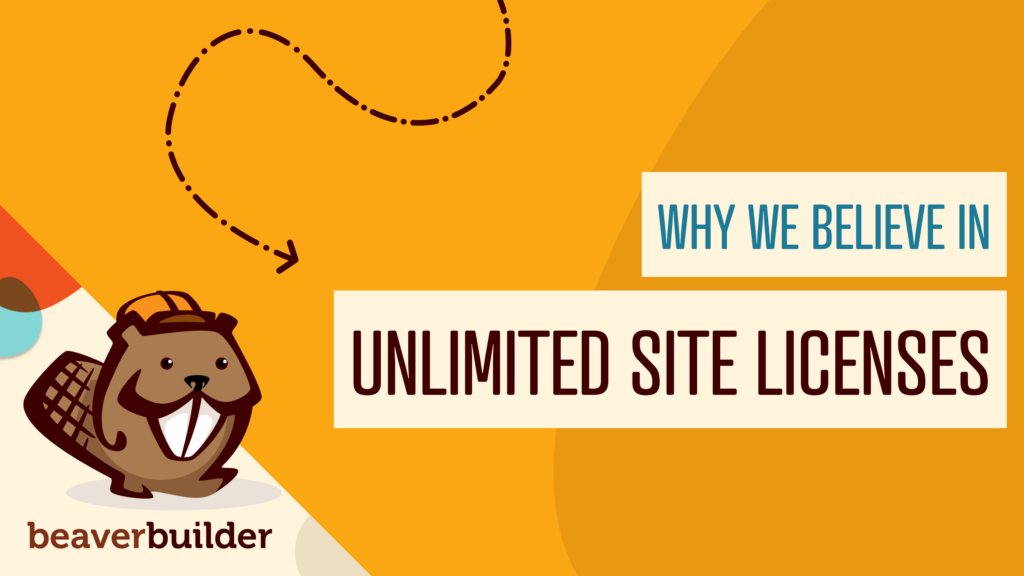 This post was originally published on January 9, 2018, and republished on May 5th, 2023. The question continues to come…
Join the community
We're here for you
There's a thriving community of builders and we'd love for you to join us. Come by and show off a project, network, or ask a question.