Effortlessly create stunning pages live on the front end of your WordPress site with Beaver Builder's powerful drag-and-drop modules.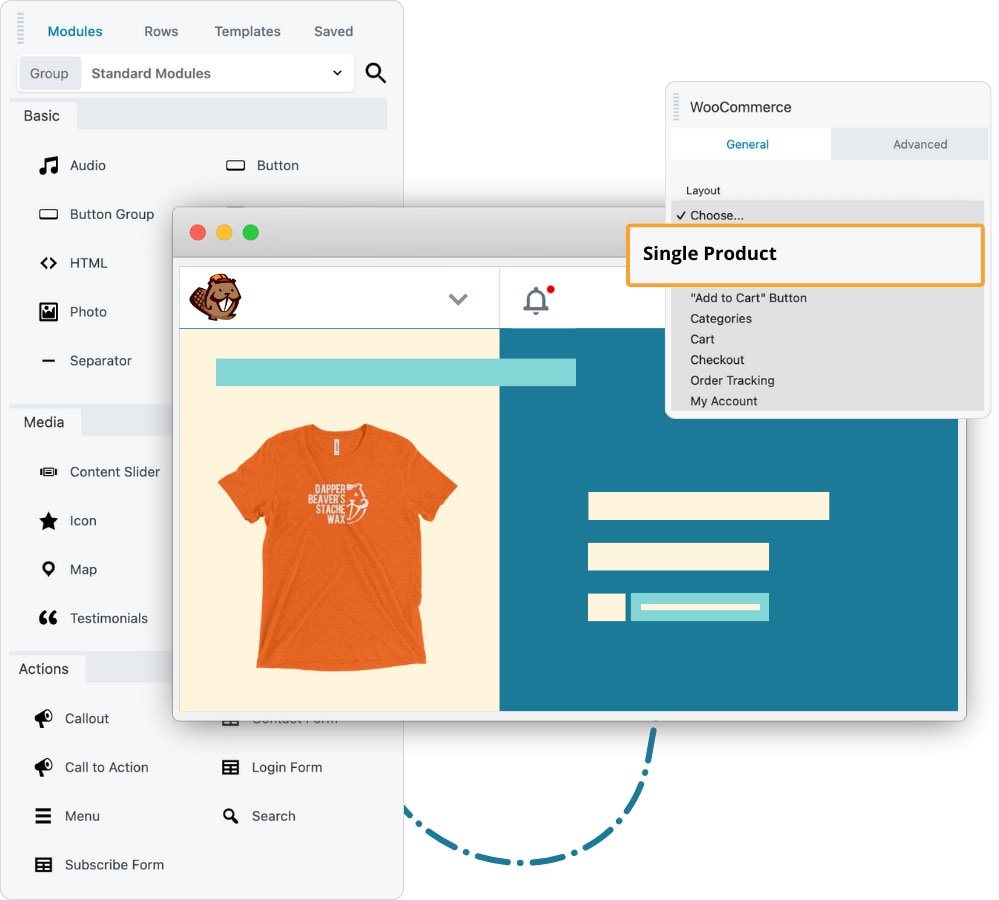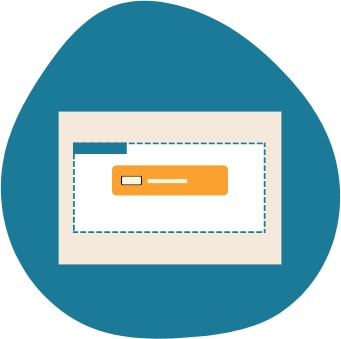 Create custom layouts with ease. Beaver Builder's standard modules provide a wide range of visual editing tools, including text, images, videos, buttons, and more.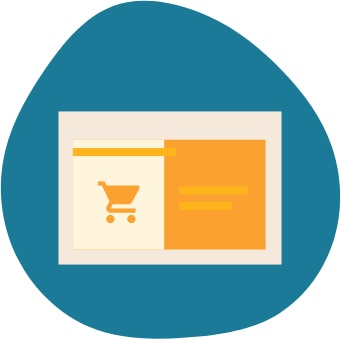 Personalize the shopping experience for your customers. Use the WooCommerce module to display your products, cart, checkout, My Account, and more on your regular WordPress pages.
Streamline your website creation process by harnessing the power of Block Patterns in Beaver Builder layouts.
Save and reapply content sections easily, ensuring consistent design and information across multiple pages.
Save time, maintain uniformity, and update content site-wide with this powerful feature.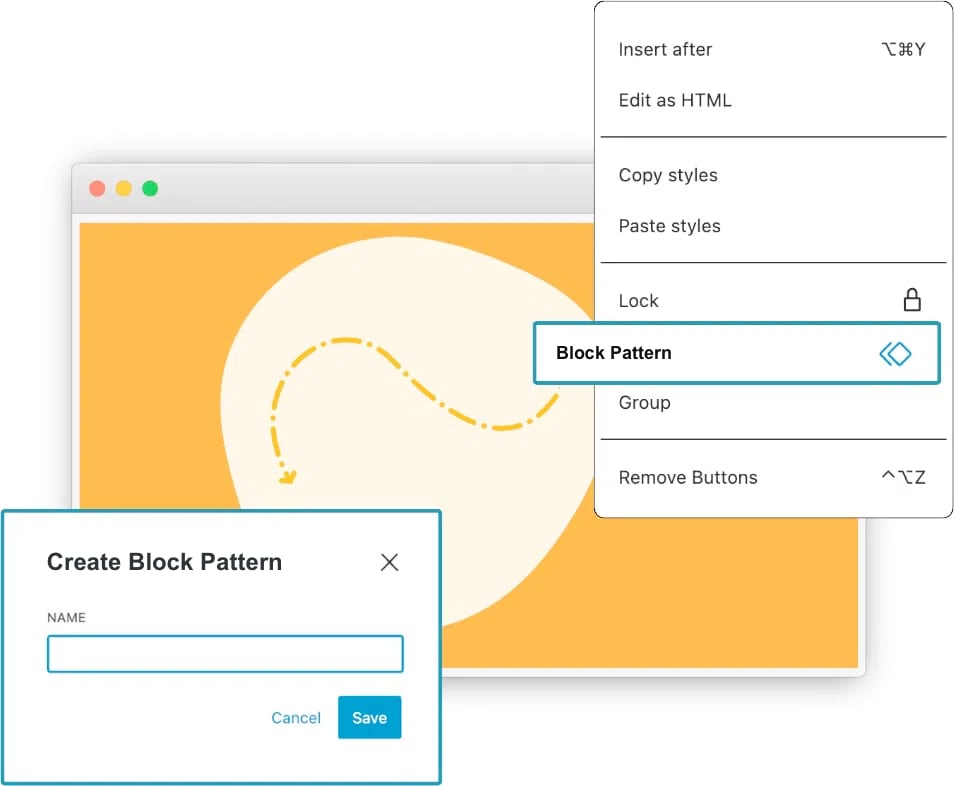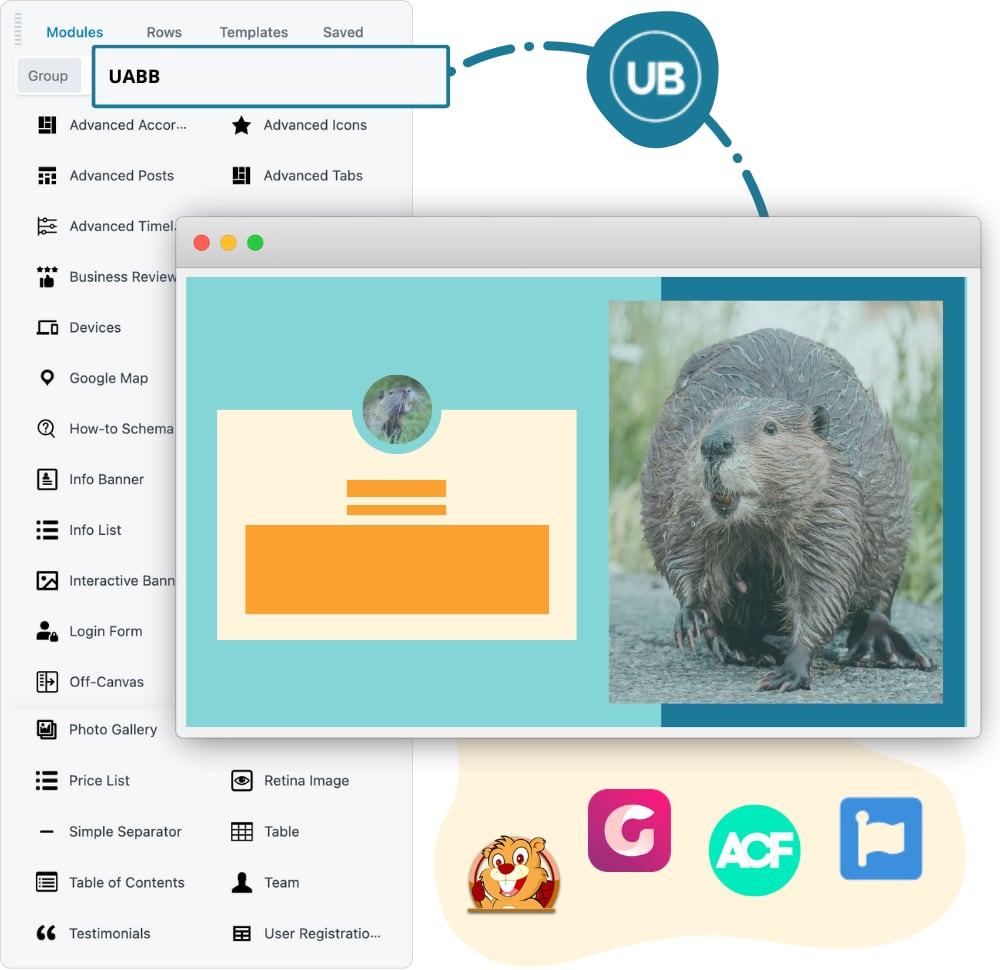 Enhance your website with third party add-ons built specifically for Beaver Builder. Get access to additional features, giving you the ability to create unique websites.
There are many different third-party Beaver Builder plugins available, both free and paid, to help you fine-tune your website's design, layout, and functionality.
Beaver Builder custom modules give you the ability to extend Beaver Builder's functionality and add custom features to your website. With custom modules, you can create anything from a simple contact form to a complex interactive map.
To create a custom module, you will need to know how to code. However, Beaver Builder provides a comprehensive API that makes it easy to create custom modules.
We highly recommend taking advantage of our Custom Module Developer Course, which offers a comprehensive guide on creating an Image Comparison Slider module.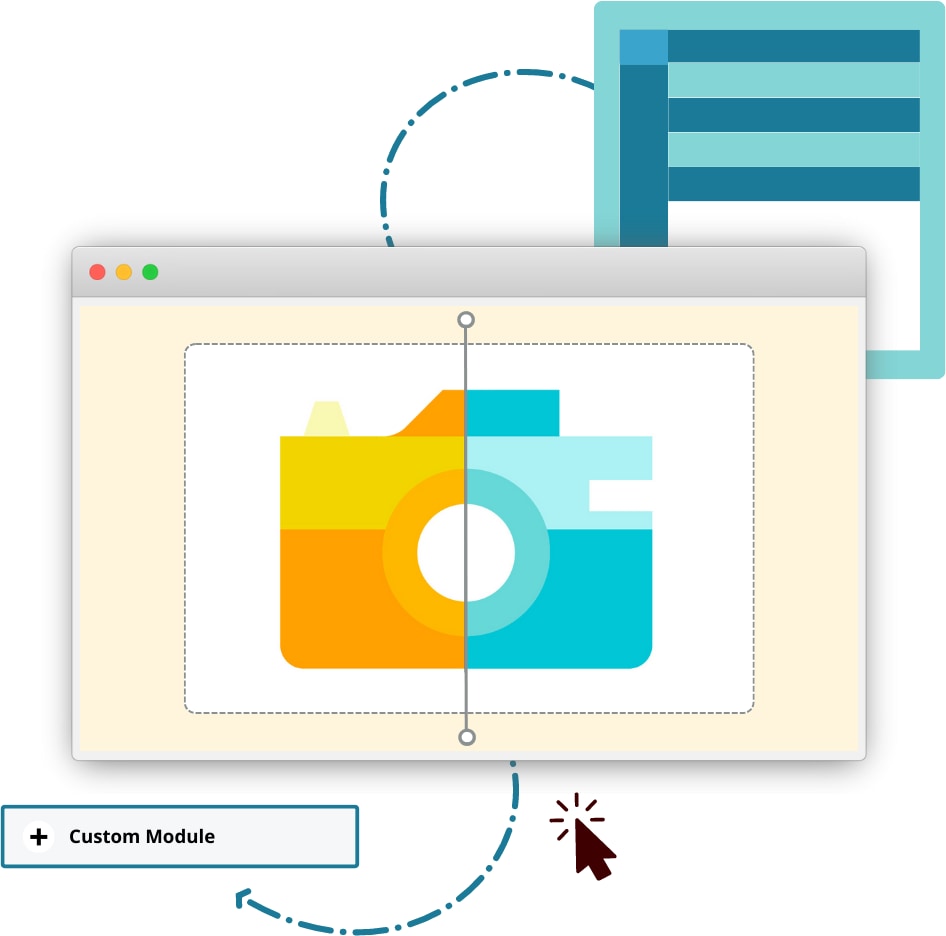 Build Your Website in Minutes, Not Months
Join Over 1 Million+ Websites Powered By Beaver Builder.